Akinyemi Blackshear | Marketing Fellow
Akinyemi (Aki) Blackshear is the current Marketing Fellow for Jacob's Pillow who is not only passionate about dance but is passionate about the change dance and the arts can bring to communities. While obtaining his B.F.A.in Dance at the University of North Carolina at Greensboro, Blackshear trained in a range of techniques with a strong focus in safety-release technique, jazz, and ballet. Upon the completion of his degree, Blackshear packed up his bags to intern for Jacob's Pillow, as a Patron Services/Marketing Intern for the summer of 2017. After falling in love with the experience, he decided to further his marketing skills while actively engaging in his love for dance. Blackshear plans to use the skills he's gleaned from both at college and Jacob's Pillow to develop a dance company in the Detroit, MI area with a focus on performance, community building, and being an active partner in the growth of its diverse arts scene.
Anna McDunn | Program Fellow & Assistant to the Director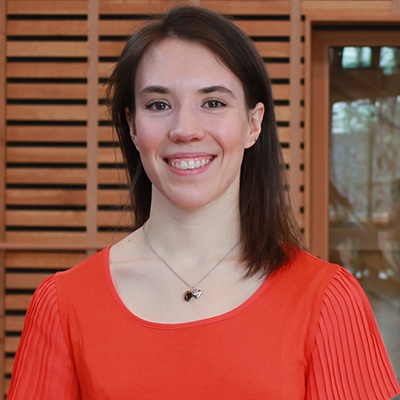 Anna McDunn is a dance artist and technician based in New York City. She is honored to have the opportunity to grow as a presenter and arts administrator in her time as Program Fellow and Assistant to the Director. Growing up in Pittsburgh, McDunn's early training was in traditional Irish dance. She earned her B.A. in Dance Choreography from Seton Hill University, where she studied modern, ballet, and contemporary techniques. In 2015, McDunn relocated to New York to complete a production apprenticeship at New York Live Arts. A time as Production Manager for New York Theatre Ballet soon followed, as well as an ongoing role as stage manager for Kate Weare Dance Company. She first came to the Pillow as wardrobe supervisor for the 2016 season and returned in 2017.
McDunn's work has been shown in New York, Pittsburgh, and Allentown, PA. She continues to dance and make work, and is continually inspired by the history and possibility of Jacob's Pillow.
Caroline Hamilton | Archives & Engagement Fellow (Project Fellowship)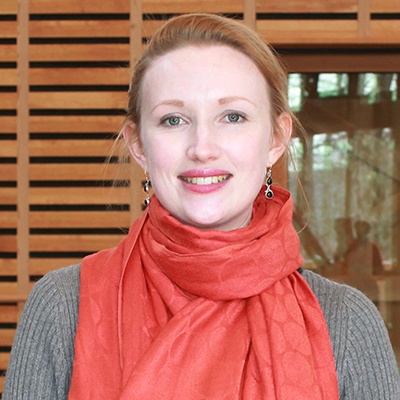 Caroline Hamilton is an Australian-born historian and writer based in the U.K. She is a specialist in early 20th ballet and the evolution of dance costume. Hamilton initially trained as a costume maker with The Royal Winnipeg Ballet and National Ballet of Canada. She holds a B.A. (Honors) in History and English (Goldsmiths University), and a Master's in World History and Cultures (King's College London). In 2015, Hamilton was assistant curator for the exhibition Silent Partners which tracked the career of Canadian ballerina Evelyn Hart through her costumes. She has worked as historical researcher for designer Richard Hudson on the reinterpretations of the ballets The Golden Cockerel (for the Royal Danish Ballet) and The Sleeping Beauty (for American Ballet Theatre). Hamilton writes for a wide range of dance magazines and publications and in 2012 was researcher and writer for the book Anna Pavlova: Twentieth Century Ballerina. Caroline is working on a project with the Jacob's Pillow Archives' historic costume collections for a collaborative exhibition with Williams College Museum of Art titled Dance We Must: Treasures from Jacob's Pillow, 1906-1940.
Paula Modafferi | School Programs Fellow
Paula Modafferi is a performer, choreographer, dance educator, and recent graduate from the University of Michigan. She has danced with and/or choreographed for American College Dance Association (ACDA), American Dance Festival (ADF), Ann Arbor Dance Works, Gushue Moving Arts, Jacob's Pillow Inside/Out Performance Series, M-agination Films, and Shakespeare in the Arb, among others. Artists Modafferi has had the fortune to work with include Alex Springer & Xan Burley, Amy Chavasse, Camille A. Brown, Meredith Monk, Robin Wilson, Suzanne Costello, Umeshi Rajeendra, and Ze'eva Cohen. As an instructor, she teaches Ballet, Modern, Jazz, and Pole Dance for the technical advancement and well-being of surrounding communities. Currently, Modafferi is thrilled to hold the positions of School Programs Fellow at Jacob's Pillow and Dance Artist at Berkshire Pulse.
Samantha McClain | Company Management Fellow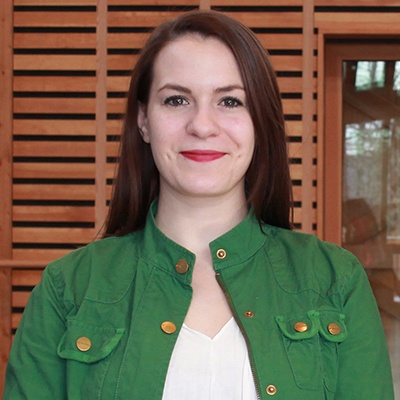 Samantha McClain is originally a stage manager from Ohio who is passionate about exploring all areas of arts management. With a background in technical theater, McClain is experiencing the world of professional dance for the first time. McClain first joined Jacob's Pillow in summer 2017 for the Festival as the Production Management Intern following her graduation from Ohio University. She completed her B.F.A. in Stage Management and Production Design & Technology. McClain is passionate about the intersection between arts and management, and has experience production, stage, event, and now company management. In the recent past she has worked as the assistant props master at the Monomoy Theater, the assistant stage manager at Tecumseh! Outdoor Drama, and the stage manager for Skinned, a one-woman show by Claire Autran.
Sara Aguirre | Community Engagement Fellow (Fall/Winter)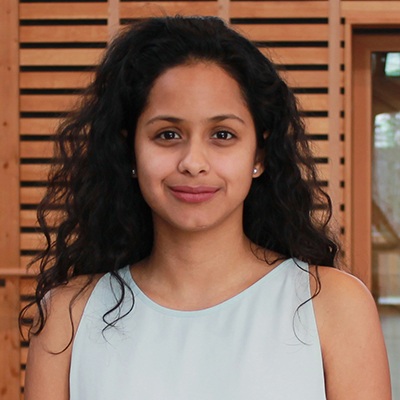 Sara Aguirre is an international dance artist born and raised in Cozumel, Mexico. Aguirre graduated with a B.F.A. in Dance from Sam Houston State University in Huntsville, TX. As a performer, Aguirre has danced at Art Omi's LIGHT INTO NIGHT Gala, Bates Dance Festival, American College Dance Association (ACDA), and in original works by Andy Noble and Erin Reck. She has created, directed, and choreographed screen dances that have been presented at Core Dance's EnCore Film Festival as part of the Decatur Arts Festival in Decatur, GA. What began as a choreographic query to discover dance in new environments and communities later transformed into an arts administration career. This has led her to volunteer and intern at Dance Source Houston, the Society for the Performing Arts (Houston, TX), and Dance/NYC and Movement Research (New York, NY). At Lincoln Center for the Performing Arts, Aguirre held the position of Production Assistant for Midnight Summer Swing and Lincoln Center Out of Doors Festivals. Aguirre was a Community Engagement Fellow at Jacob's Pillow from September 2017 through February 2018.
Zack Wilks | Community Engagement Fellow (Spring/Summer)
Zack Wilks is a musician and fledgling arts administrator raised in New Jersey and based in New York City. As a musician, Wilks has performed, written, and recorded across genre, including jazz, electronic, folk, R&B, musical theater, and rock. While a student at Vassar College, Wilks programmed and produced more than 50 events, focusing primarily on showcasing emerging artists. After graduating with a B.A. in American Studies with concentrations in literature, gender studies, and performance theory, Wilks moved to the Berkshires—holding the position of Performing Arts Administration Intern at MASS MoCA—and absolutely fell in love with the region. For Wilks, presenting artists' work continues to generate an intellectual, artistic, and political inquiry into performance's potential to bring people together, animate activism, and imagine new pathways through history, politics, and identity—interests that germinated as an undergraduate student and will continue to develop as the Pillow's Community Engagement Fellow. Upon completion of the Fellowship, Wilks will begin working towards an M.A. in Performance Studies at the New York University Tisch School of the Arts.