About
All Styles Dance Battle
Friday, August 4, 2023
Join us for our All Styles Dance Battle as dancers representing a wide range of styles—including Festival artists, dancers of The School at Jacob's Pillow, regional street artists, and more—compete in this lively battle, featuring host Nubian NéNé and judges Kwikstep, Toyin Sogunro, and Dominique Kelly, with DJ Buddha Stretch.
Audience members play a part in the action, circled around some of the best performers across multiple genres as dancers battle it out up-close and personal. Cash prizes awarded for first place ($1,000) and second place ($500).
Want to Battle? The open call for participants is now open! Register here by Monday, July 10.
Event Dates
Oh no! You missed this one! Check our calendar for future events.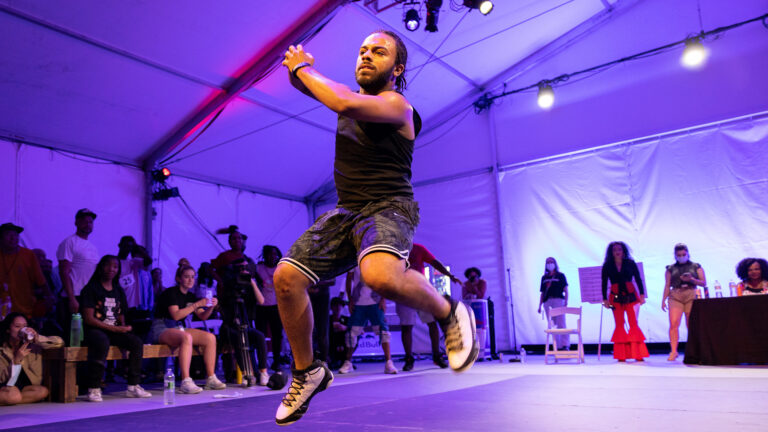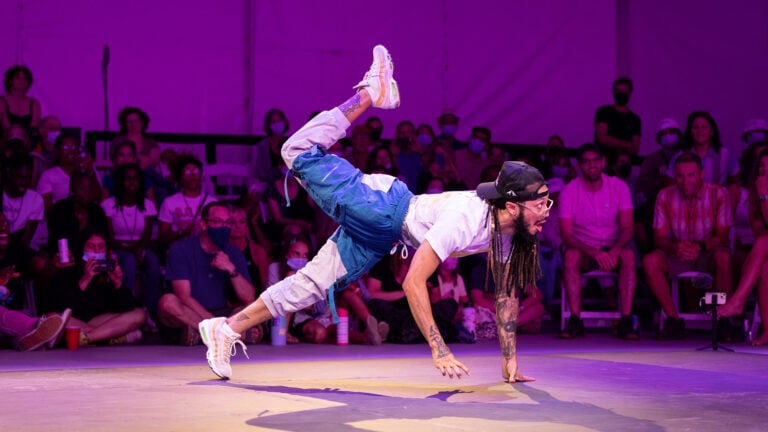 All Styles Dance Battle
At Perles Family Studio: Aug 4