About
Families Dance Together
Fridays, Jul 5-Aug 16, 5-6pm
Led by Pillow Artist Educator Jeff Bliss, this intergenerational class is an opportunity for children and adults to experience the joy of creating simple dances together. For children ages 4-18, accompanied by an adult. All levels welcome.
Pre-registration is recommended by calling Becket Arts Center at 413.623.6635. Walkups and late arrivals will be allowed at the discretion of the instructor. Quiet observation is welcome. Weather permitting, attend the free Inside/Out outdoor performance at 6:15pm.
All participants require a signed liability/media release waiver. Participants younger than 18 require a parent/guardian signature. Please bring a signed liability/media release waiver or come ready to sign during registration.
---
Families Dance Together is a Jacob's Pillow/Becket Arts Center collaboration. Call 413.623.6635 to pre-register or 413.243.9919 x166 for more information.

Event Dates
Do you want to make meaningful dance experiences accessible to more people and help dance flourish all over the world? Then please make a fully tax-deductible gift to Jacob's Pillow today! Donate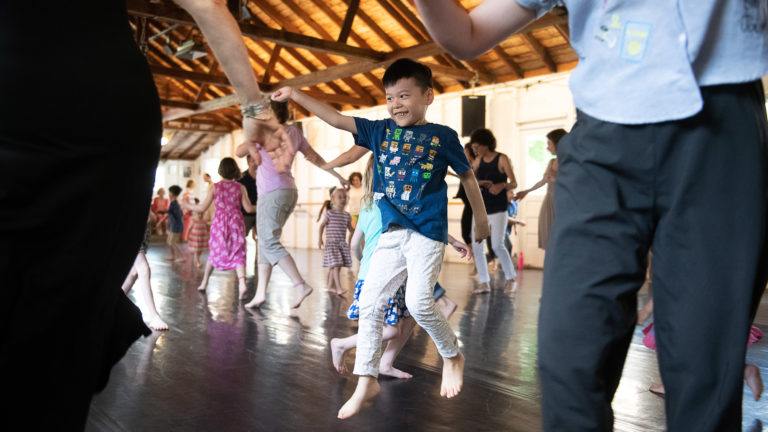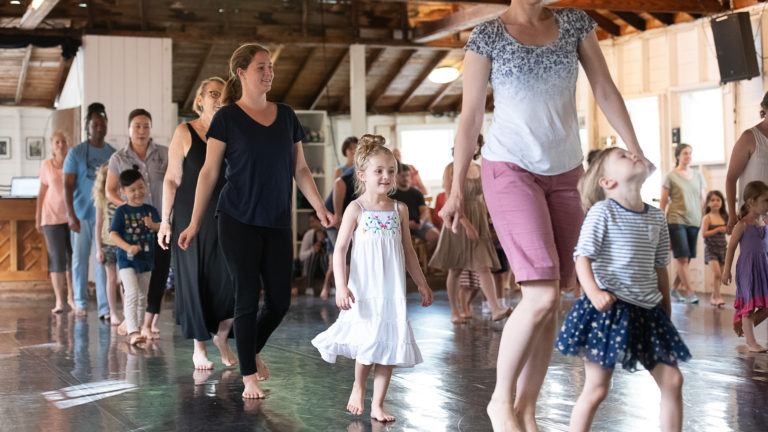 Families Dance Together
At Jacob's Pillow: Jul 5 - Aug 16