About
Families Dance Together
Fridays, Jul 10-Aug 21, 5-6pm
Led by Pillow Artist Educator Jeff Bliss, this intergenerational class is an opportunity for children and adults to experience the joy of creating simple dances together.
Pre-registration is strongly encouraged by calling Becket Arts Center at 413.623.6635. Walkups and late arrivals will be allowed at the discretion of the instructor. Quiet observation is welcome. Weather permitting, attend the free Inside/Out outdoor performance at 6:15pm.
All participants require a signed liability/media release waiver. Participants younger than 18 require a parent/guardian signature. Please bring a signed liability/media release waiver or come ready to sign during registration.
Families Dance Together is a Jacob's Pillow/Becket Arts Center collaboration. Call 413.623.6635 to pre-register or 413.243.9919 x166 for more information.
---
About Jeff Bliss
Jeff Bliss has been exploring, learning, and teaching movement and Contact Improvisation (CI) for many years. Bliss began performing contemporary dance with Betty Jones in Hawaii and then performed with Liz Lerman/Dance Exchange for eight years. While working with the Dance Exchange Jeff was the Dancer in Residence for six years at the National Children's Hospital in Washington, DC. He has taught CI and Improvisation at Movement Research and Smith College in the U.S., as well as in Europe, Japan, Hong Kong, and Argentina. Bliss has performed at Naropa University of Colorado, Bates Dance Festival in Maine, and at the CI 36 festival. In addition to his career in dance, Bliss serves as the Development Director of the Northampton Community Arts Trust. This is his 15th year leading Families Dance Together at Jacob's Pillow.
Event Dates
Do you want to make meaningful dance experiences accessible to more people and help dance flourish all over the world? Then please make a fully tax-deductible gift to Jacob's Pillow today! Donate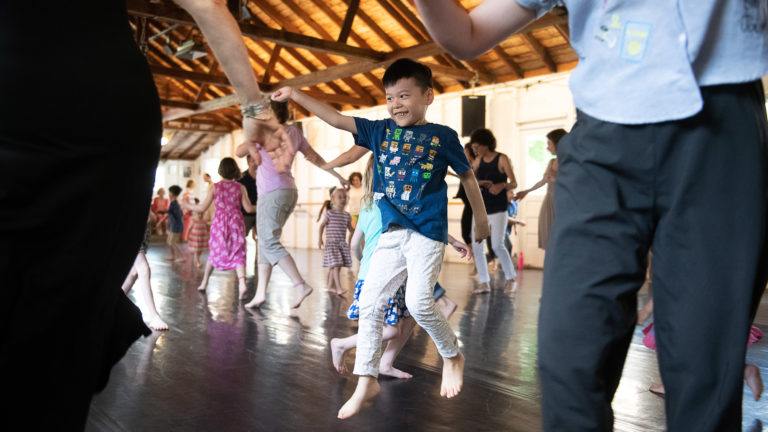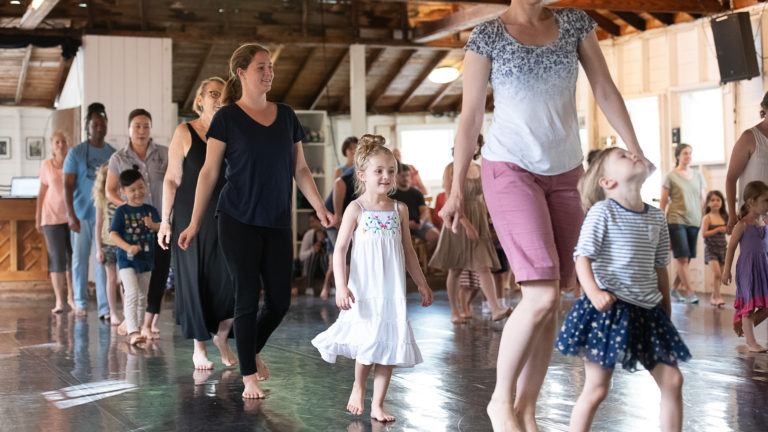 Families Dance Together
At Bakalar Studio: Jul 10 - Aug 21