About
Artists of the Berkshires
August 18, 2023
6pm | Henry J. Leir Stage 
The outdoor Henry J. Leir Stage celebrated Berkshire-region dance artists, selected through an open call. Artists this year included Qualia Dance Collective, Ian Spencer Bell, 860 MVMNT, and Sayer Mansfield.
Community Day
From 3pm to 6pm 
Everyone was invited to this free, kid-friendly, all-ages Friday afternoon, featuring performances, movement classes, dance-themed children's activities, face painting, a drum circle, crafts, story time, popcorn, cotton candy, and more.
Schedule:
3:00pm: Performances by Hatchery Dance Company, Studio 860, and Zehnder Dance | Henry J. Leir Stage
4:00-4:45pm: Zumba with Luana Dias David | The Great Lawn
4:15-5:00pm: Children's Creative Movement Class with Emelia Sikorsky | Sommers Studio
5:00-5:30pm: Story time with children's author Karen Karlberg and special guest Cooper the Dancing Llama | Jacob's Pillow Tea Garden
5:00-6:00pm: Drum Circle with Aimee Gelinas | The Great Lawn
---
Support for Community Day at Jacob's Pillow was provided in part by Highland Street Foundation and Lee Bank.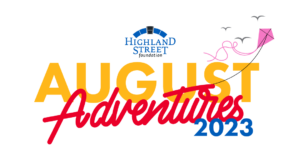 ---
About the 3pm Artists
Hatchery Dance Company: ​SCDT's Hatchery Dance Company is an experimental movement based performance company for young artists ages 13-18. Unique in the Pioneer Valley, Hatchery offers training in contemporary dance forms such as Modern, Improvisation, Contemporary Ballet, African Diaspora forms, Composition and Dance Production. Furthermore, Hatchery offers opportunities for teens to work closely with internationally acclaimed guest artists to create choreographic works or simply to take class.

Hatchery accommodates young artists at a range of levels, where creativity, curiosity and enthusiasm is central, and company members become articulate, dynamic and skilled performers and directors. Hatchery's training program aims to cultivate personal artistic growth, while striving for excellence in the arts. Under the direction of Jennifer Polins and Kate Martel, Hatchery members receive mentorship from experts in the field to create dynamic, inspiring performances for the Pioneer Valley and beyond.
Hatchery performs biannually, has shared work at Jacob's Pillow, and partners with several youth companies including One Earth Dance/Drum Co (Amherst, MA), First Generation (Holyoke, MA), and Portland Youth Dance (Portland, ME).
Hatchery was founded in 2015, in recognition of the need to provide intermediate and advanced level young dancers and performance artists with opportunity for performance without competition. Teen artists are offered opportunities in diverse styles of dance and performance art that challenge their abilities, while inviting their own creative process to emerge. It is our commitment to recognize that each young artist brings their own unique artistic integrity to the company. Each artist not only feels valued, but is valued.
Studio 860: Studio 860, a Connecticut-based hip hop studio, values the rich cultural significance of hip hop and offers a safe, inclusive space for all. We take great pride in our award-winning junior dance team, who have competed nationwide and brought home a bronze medal at Hip Hop International. They have represented Team USA at the World Hip Hop Championships, showcasing our studio's talented dancers and training regimen.
Our goal is to inspire and motivate our students to be their best selves, regardless of race, gender, or sexuality. We cherish the importance of community and believe that everyone has something special to offer to the world of hip hop.
Zehnder Dance: SARAH ZEHNDER (she/her) is a Massachusetts-based dance artist. Her choreographic research, rooted in feminism, aims to challenge, question, empower, and surprise through the power of the moving body, forming relationships that evoke emotion and attention to the human experience. Zehnder's choreographic work has been produced internationally, performing in such prestigious festivals as Reverb International Dance Festival, Florence Summer Dance (Florence, Italy), Pasadena Dance Festival, DUMBO Dance Festival, the Solo/Duo Festival, the MAD Festival, Midwest Regional Alternative Dance Festival, the Women in Dance Project (New York City and Chicago), Jacob's Pillow Inside/Out, the Evening of Contemporary Dance Performance Series (NYC), Utica Dance Festival, and Buffalo Dance festival. Her work has been presented at Dixon Place, Ailey Citigroup Theatre, Manhattan Movement and Arts Center, Gowanus Arts, Triskelion Arts, 92nd Y, Greenspace, and the Center for Performance Research (CPR). Subsequently, she was awarded the Bossak/Heibron Charitable Foundation grant to support her research as well as a space residency at Chen Dance Center. Zehnder was also awarded the Appleton Grant as well as a Choreographic Fellowship from Mass Cultural Council to support the creation Permeating Voices that Linger, in collaboration with composer/vocalist Alexandra Ludwig. Furthermore, she has shared her choreographic vision as a Guest Artist at Dance New Amsterdam, Gibney Dance Center, Steps on Broadway, Santa Monica College, Grand Canyon University, Scottsdale Community College, SUNY Brockport, Glendale Community College and Queens College. Zehnder currently serves as director of dance and assistant professor of dance at Springfield College.
About the 6pm Artists
Qualia Dance Collective: Qualia Dance Collective explores the qualities of space, time, and energy as catalysts for movement and art and performs the choreography of Fiona Scruggs. With her ballet background, Fiona's approach to movement is grounded in principles of line and technical precision. Her creations explore creative narratives of visual art and often possess a surrealist quality, inviting audiences to envision new worlds. We perform in local venues and festivals to stay connected to our Berkshire neighbors and form stronger bonds with nearby communities. Dialogues with audiences following performances are integral to engaging with our community and providing access to the artistic process. Our work is poetic and classical, smart and inventive. We aim to awaken the imaginations of everyone we meet.
Born in Tübingen, Germany, Fiona Scruggs is a dancer, choreographer, researcher, and educator based in the Massachusetts Berkshires. Fiona's choreography has been presented at the 5×5 Dance Festival, The Foundry, Bard College at Simon's Rock, Berkshire Theatre Group, Chesterwood, Berkshire Busk, Salzburg International Ballet Academy Gala (Austria), and Radford University. She is a Teaching Artist Fellow through the Massachusetts Cultural Council Creative Youth Development program, is an American Ballet Theatre Certified Teacher through Level 5, and is a teaching artist at Berkshire Pulse. Formerly, she was the School Programs Coordinator at Jacob's Pillow Dance Festival.
Fiona received a bachelor's degree in dance education, summa cum laude, from Radford University, where she received several fellowships and grants to conduct research and choreography in France and the U.S.
Ian Spencer Bell: Ian Spencer Bell is a dancer, a choreographer, a writer, and a teacher. The New York Times describes his work as "not dance and not poetry but some third medium." He has performed at the 92nd Street Y, Boston Center for the Arts, Jacob's Pillow, Poetry Foundation, and Queens Museum. In addition to his own work, he has danced historic solos by Merce Cunningham and Isadora Duncan.
860 MVMNT: 860 MVMNT Dance Company blazes a trail in the world of dance, captivating audiences everywhere with their dynamic performances that ignite passion and creativity. Led by Artistic Director Jolet Creary, this Connecticut-based company pushes boundaries and explores new frontiers in movement. Blending hip hop, contemporary, jazz, and urban choreography in their unique style, 860 MVMNT creates a memorable, genre-bending experience. But they go beyond performances. Devoted to the next generation of dancers and their community, they offer mentorship/ training programs led by industry professionals, as well as workshops and masterclasses that empower young talent, nurture growth and create opportunities. 860 MVMNT is a dance company that transcends the stage, inspiring artists and audiences alike to unleash creativity.
Sayer Mansfield: Sayer is a movement artist, choreographer, teacher and actor who has spent the past decade touring the world performing with Compagnie Marie Chouinard, Pilobolus Dance Theater, and independently creating work for stage and film. She holds a BFA in Dance from Tisch NYU, a BA from Trinity Laban (UK) and studied at Salzburg Experimental Academy of Dance (Austria.) Sayer has deep love for teaching and has been an adjunct faculty member and guest artist at Jacob's Pillow, Phillips Academy Andover, Phillips Exeter Academy, Roger Williams University and the Berkshire Pulse. Diving into her next stage of artistic evolution, she has the desire to cultivate healing through collaborative creations. Sayer hopes to deconstruct habits of what it means to work as a professional dancer and creator. Can we train and create from a place of play, hard work and curiosity? Can we take care of ourselves and each other while we push our physical and artistic boundaries? After a decade of dancing with professional contemporary companies, Sayer is committing to the exploration of independent creation. As she braves this transition, she is looking for spaces and people who are creating nurturing environments to expand artistic vision and community connection. Sayer co-produced and choreographed 'Blue Hour' (an evening-length mixed bill) at The Foundry, West Stockbridge in August 2022 and was an artist in residence at ART CAKE in Brooklyn, NY premiering a solo work 'new skin' fall of '22. Sayer is currently working as a freelance artist based in Columbia County, NY.
Event Dates
Oh no! You missed this one! Check our calendar for future events.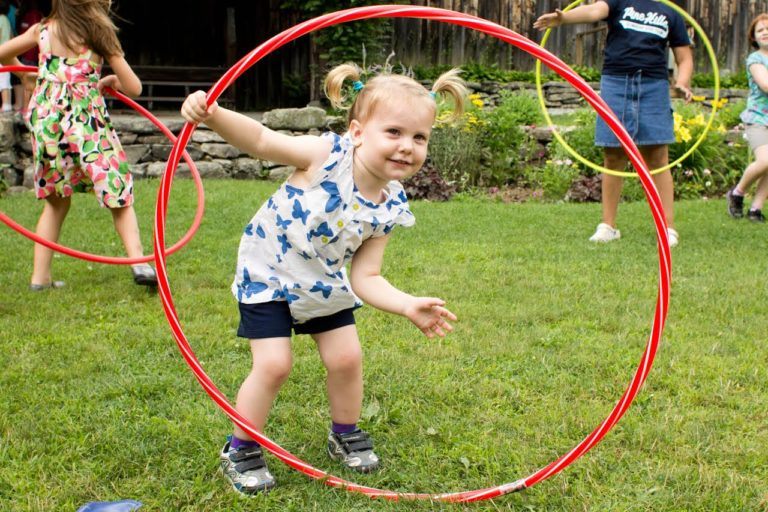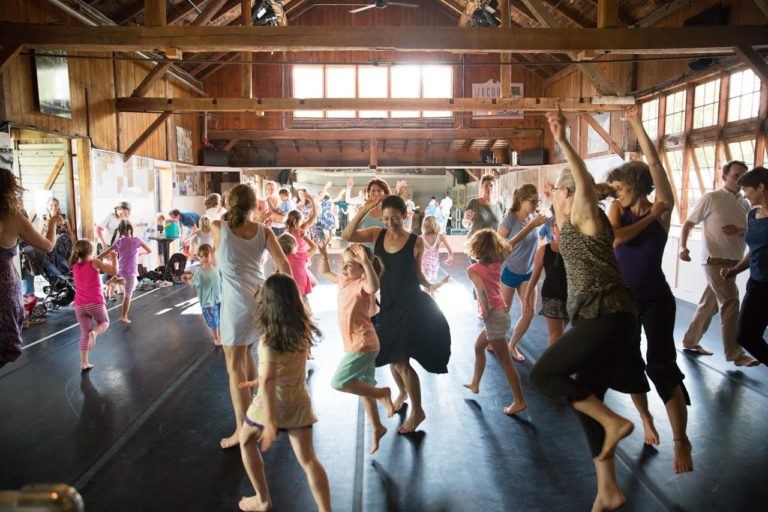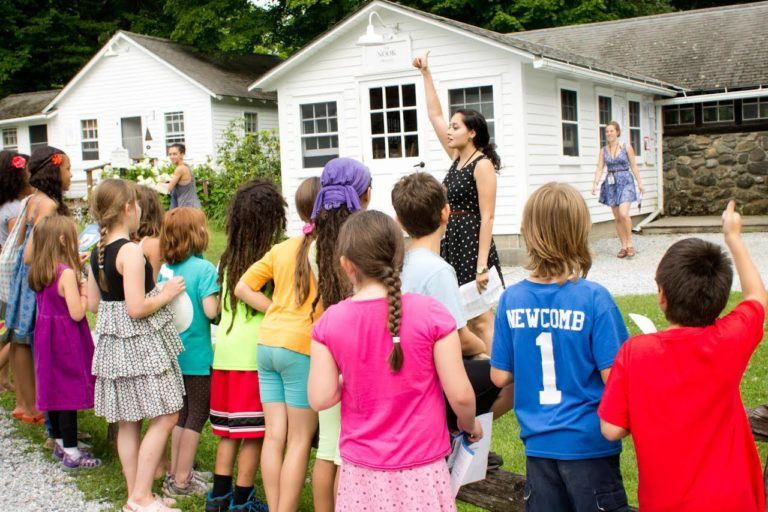 Artists of the Berkshires
At Pillow Grounds: Aug 18