About
LIVE MUSIC
Sidi Larbi Cherkaoui is celebrated as one of the most original and ambitious talents in contemporary dance today, garnering an international reputation for his "silky intermingling of hybrid movement forms and emotionally intense theater" (The New York Times). The Belgian dance artist performs with his company Eastman in Fractus V.
Originally created for the 40th Anniversary of Pina Bausch's Tanztheater Wuppertal, Fractus V is inspired by the political philosophy of Noam Chomsky and explores the production and manipulation of information.
"A thrillingly expansive watch, large with possibilities and potent with ideas" (The Guardian), the work is an amalgamation of cultures featuring five male dancers with diverse movement backgrounds ranging from circus and Lindy-hop to flamenco and hip-hop, and musicians performing a varied composition with influences ranging from Korean, Indian, Congolese, and Japanese.
Related video on Jacob's Pillow Dance Interactive:
Sidi Larbi Cherkaoui premiered Orbo Novo with Cedar Lake Contemporary Ballet in 2009
---
Event Dates
Wednesday, Jul 11
8:00 PM
Do you want to make meaningful dance experiences accessible to more people and help dance flourish all over the world? Then please make a fully tax-deductible gift to Jacob's Pillow today! Donate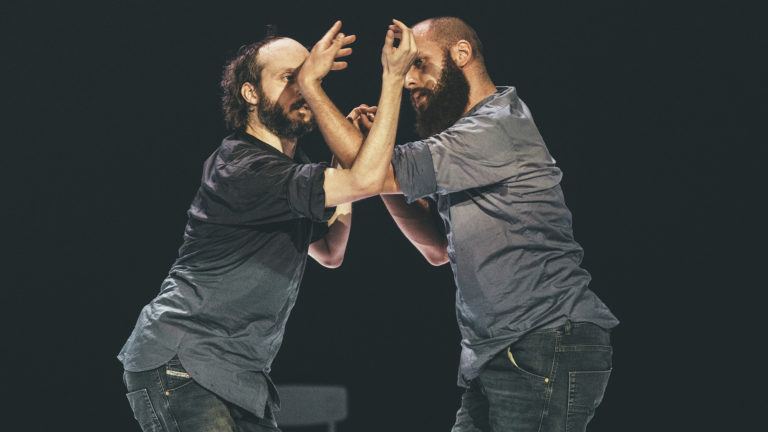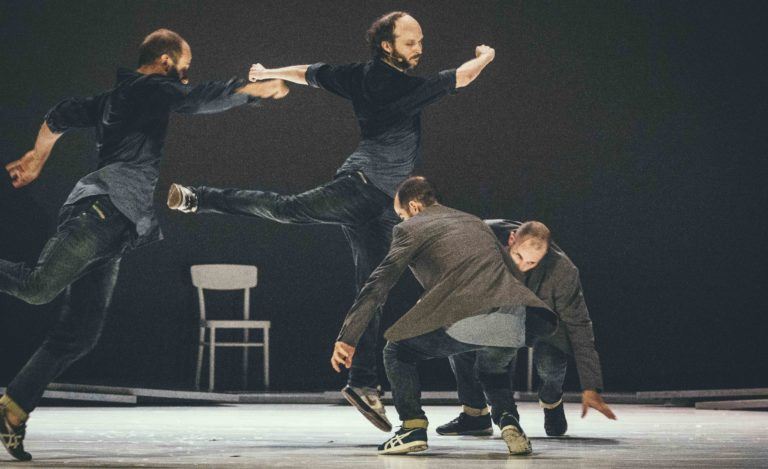 WHAT PEOPLE ARE SAYING ABOUT EASTMAN & SIDI LARBI CHERKAOUI
"Bendy Belgian choreographer Sidi Larbi Cherkaoui achieves a high-wire balancing act between different media, ideas and angles, at the same time as juggling the eclectic styles of his diverse performers."
The Guardian
"But as with the best of Charkaoui's work, Fractus V is a thrillingly expansive watch, large with possibilities and potent with ideas."
The Guardian
"All of this has helped Mr. Cherkaoui establish an international reputation for his silky intermingling of hybrid movement forms and emotionally intense theater…"
The New York Times
Sidi Larbi Cherkaoui's Eastman
At Jacob's Pillow: Jul 11 - Jul 15