About
Adam H. Weinert in Dance of the Ages
Sep 21-23, 2018
Following the critically acclaimed premiere of MONUMENT at Jacob's Pillow Dance Festival 2016 and recent performances at The Museum of Modern Art, Adam H. Weinert returns with Dance of The Ages. Coinciding with ongoing exhibits at Jacob's Pillow and The Williams College Museum of Art, this unique and epic ensemble work was created by Ted Shawn in 1938. Shawn considered Dance of the Ages to be the summit of his achievements as a choreographer. It was the first evening-length modern dance ever presented, and one of the last works he choreographed for The Men Dancers.
This special historic performance will transform the Pillow's campus to reflect the original experience as first performed in 1938, featuring use of Bakalar Studio and traditional production components, as well as an authentic tea garden reception. The performance will also be adapted to be performed at the final Third Thursday in Downtown Pittsfield on September 20 at 6pm.
"It's a dream come true to be able to see this dance presented in its original venue once again," says Director of Preservation Norton Owen. "Audiences will be able to 'time travel' and imagine themselves back in the formative years of Jacob's Pillow, bringing our history alive in a powerful way."
---
ABOUT DANCE OF THE AGES
Dance of the Ages premiered on September 9, 1938 at Jacob's Pillow. Shawn considered Dance of the Ages to be the "summit of his achievement as a choreographer, dancer, and educator." Each section mirrors one of the four elements: fire, water, earth, and air. With no narrative, Shawn referred to this as pure dance.
Dance of the Ages was also his first dance in "symphonic framework" to be presented as a full evening's program. Shawn used the word symphonic to describe the work's structure, with many different themes introduced and explored. After its premiere at Jacob's Pillow, Dance of the Ages traveled to Montreal and became a cornerstone of The Men Dancers' repertory in hundreds of cities until the company's final performance in May 1940.
Event Dates
Oh no! You missed this one! Check our calendar for future events.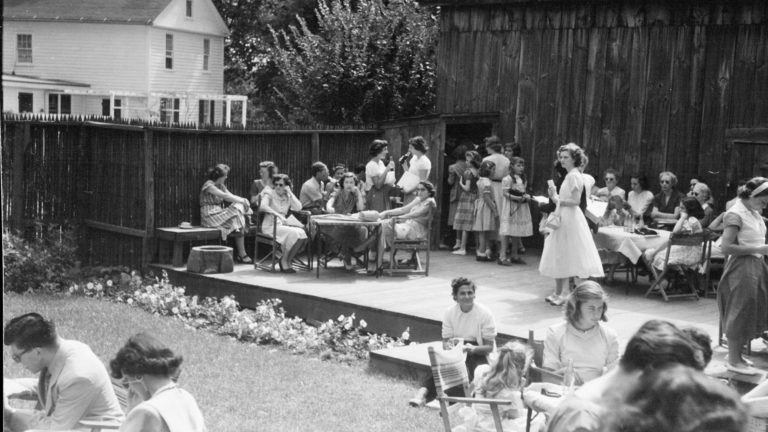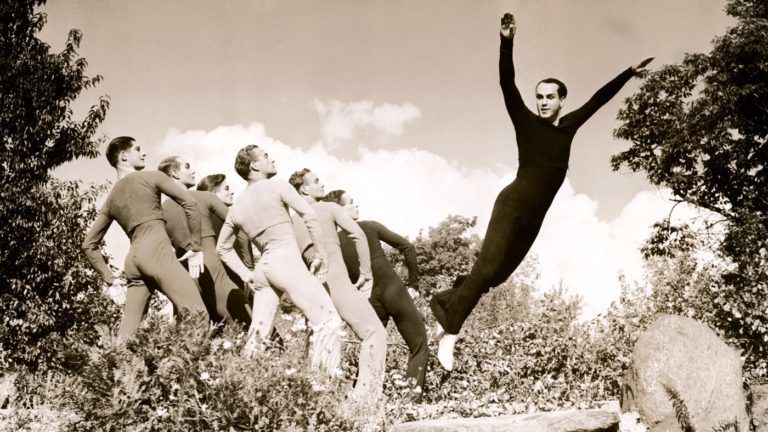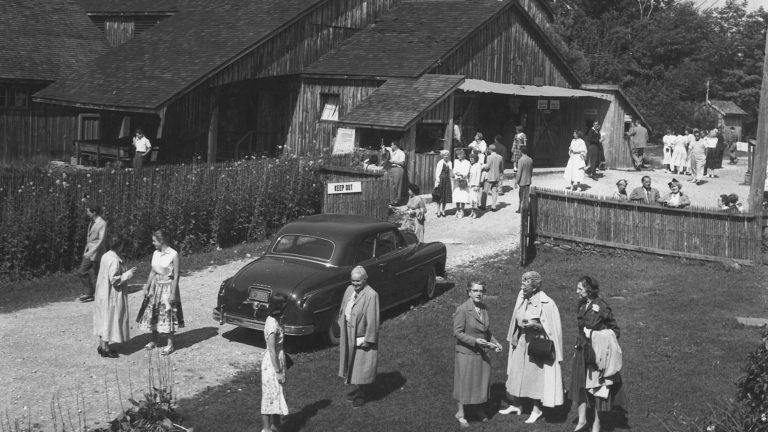 Adam H. Weinert in
Dance of the Ages
At Bakalar Studio: Sep 21 - Sep 23