About
This performance took place on August 24, 2022. Scroll for more information.
Performed by the all-female intergenerational Ladies of Hip-Hop Dance Collective (LOHHDC), the Black Dancing Bodies Project is an ongoing journey through layers of identity and existence for Black women in street dance and the world at large. Exploring the elegance and power of women in hip hop, LOHHDC builds on the shapeshifting paths laid out by generations of Black women artists and activists on and off the stage. Commissioned by Works & Process, this project received a 2021 bubble residency and 2022 LaunchPAD residency and premiered at the Guggenheim this past March.
Read the Program
Dive into Jacob's Pillow Dance Interactive
This ever-growing collection includes dance videos filmed at Jacob's Pillow from the 1930s to today and new illustrated essays. Explore more on Jacob's Pillow Dance Interactive.
Watch Ladies of Hip Hop Dance Collective Inside the Pillow Lab:
Event Dates
Oh no! You missed this one! Check our calendar for future events.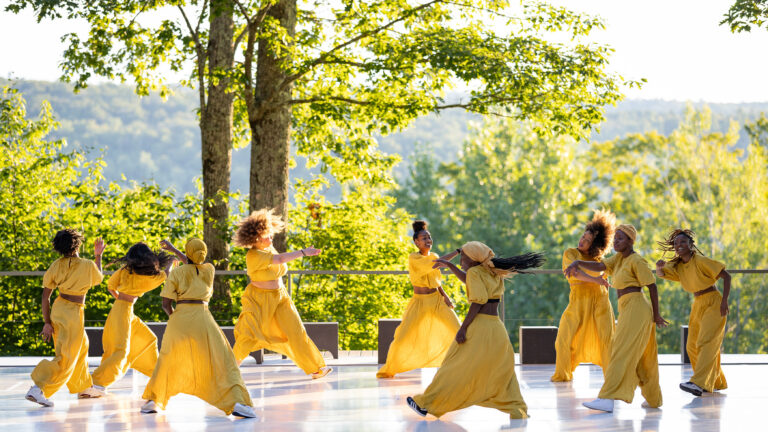 Bring Jacob's Pillow Home
Ladies of Hip-Hop Dance Collective
At outdoor Henry J. Leir Stage: Aug 24