About
Acclaimed for dramatic expression, technical mastery, and expansive yet nuanced movement, Limón Dance Company is under the new artistic direction of Colin Connor and perpetuates the timelessness of José Limón's work and vision. "Performing with luscious spontaneity" (The New York Times), Limón Dance Company brings the immediacy of the classics to life while at the same time performing vibrant, new choreography commissioned for the company.
Today, the company represents a changing "definition of humanity" with a "new kind of rawness" (Dance Magazine). Program will include works by José Limón and Kate Weare.
A vanguard of American modern dance since its inception in 1946, Limón Dance Company is a thriving legacy of José Limón and his mentors Doris Humphrey and Charles Weidman, whose innovative works revolutionized dance in America. After making their Pillow debut in 1946, the company achieved considerable fame and recognition, known for being the first modern group to outlive its founder.
Related videos on Jacob's Pillow Dance Interactive:
---
Program details to be announced.
Event Dates
Do you want to make meaningful dance experiences accessible to more people and help dance flourish all over the world? Then please make a fully tax-deductible gift to Jacob's Pillow today! Donate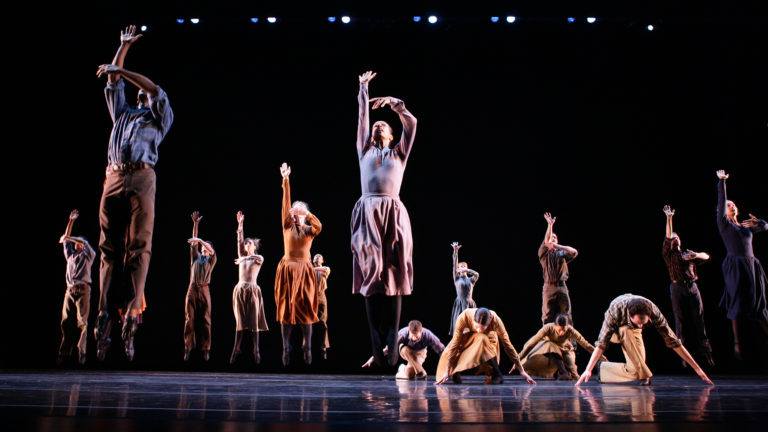 WHAT PEOPLE ARE SAYING ABOUT Limón Dance Company
"…Suddenly they looked more like today…Perhaps under the direction of new Artistic Director, Colin Connor, the definition of humanity in the Limon Company is changing…to renew a kind of rawness that Limon had in 1959."
Dance Magazine
"The Limón company dancers look terrific, committed to making accuracy seem like a full-bodied necessity of life… And, lord, how they fly!"
DanceBeat
" …the dancers performed with a luscious spontaneity. Limón's works can creep into a labored piousness; this was alive."
The New York Times
Limón Dance Company
At Jacob's Pillow: Aug 8 - Aug 12