About
This performance took place on July 29–30, 2022. Scroll for more information.
Michelle N. Gibson is a cultural ambassador of the diasporic dance traditions of the Black community in New Orleans. A Second Line Grand Marshall, Gibson's choreographic work embraces the spaces between the secular and sacred, touching on Contemporary Modern, Afro Funk, Jazz, Afro-Modern and her own New Orleans Original BuckShop Second Line Aesthetic. Gibson will be performing Takin' it to the Roots in a roving performance across the Jacob's Pillow campus, a dance theater work that investigates the creative impulse in Gibson's choreography and practice, which is rooted in her New Orleans African American experience. A preacher's daughter, she grew up with knowledge of Congo Square and its significance to New Orleans dance history, and clear understanding that the influences of Senegambian and Angolan dance on the enslaved Africans in New Orleans had as much to do with her attraction to the communal experience of Second Line culture as the sound of the brass band blaring or the buck jumping community members improvising their lived testimonies.
NOJO 7, led by Grammy-Award-Winning drummer and Artistic Director Adonis Rose, is a dynamic ensemble drawn from the full New Orleans Jazz Orchestra. Playing within the New Orleans Brass Band style, the group has the versatility to perform within various musical idioms and has a broad repertoire that encompasses traditional New Orleans music, funk, R&B, and original compositions. The band tours with Ledisi, and has collaborated with the rapper Slick Rick, Dee Dee Bridgewater, Eric Benét, and several other major performing artists.
Explore Michelle N. Gibson with the New Orleans Jazz Orchestra / NOJO 7
Read the program and PillowNotes
In the Press
"From a solemn opening, the music picks up tempo and Gibson explodes into frenetic movement —strutting, high-stepping, swooping, swirling, stooping — buckjumping dance that celebrates the departed, letting ancestors know a beloved soul is on its way." Read more in The Berkshire Eagle.
"For the Jacob's Pillow performances, Gibson is converting "Takin' It to the Roots," originally designed for theaters, into processional form: Audience members will follow her to sites around the campus that represent Congo Square and the Black church. The second line at the performance's end is standard, though. "I always take people out of the theater into the streets," she said." Read more in The New York Times.
Dive into Jacob's Pillow Dance Interactive 
This ever-growing collection includes dance videos filmed at Jacob's Pillow from the 1930s to today and new illustrated essays. Explore more on Jacob's Pillow Dance Interactive.
Event Dates
Oh no! You missed this one! Check our calendar for future events.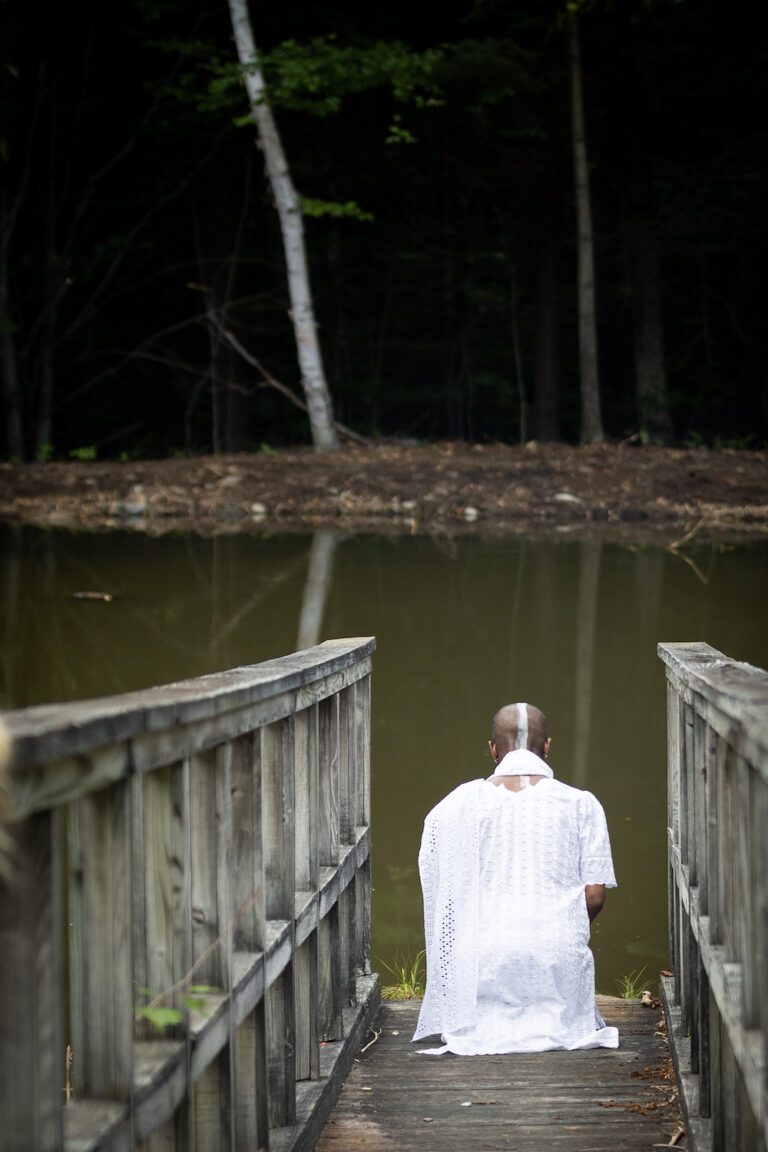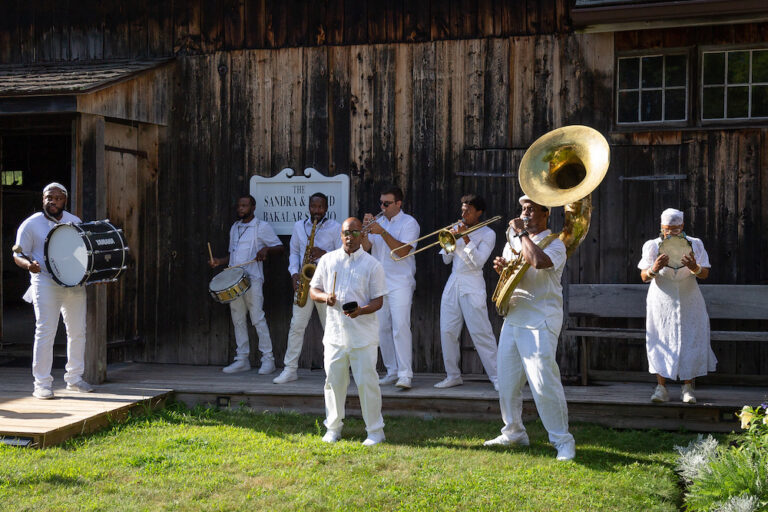 Bring Jacob's Pillow Home
Michelle N. Gibson with the New Orleans Jazz Orchestra / NOJO 7
At Pillow Grounds: Jul 29 - Jul 30