About
Travel across the Berkshires with Jacob's Pillow artists and witness dance in the parks of our community.
Featuring Versa-Style Dance Company's Origins of Hip Hop (July 15-17) and Mambo Royalty (July 21), with Berkshire dance artists.
Jacob's Pillow and On the Road program partners encourage the public to pack a blanket or outdoor chair and invite family and friends to enjoy these pop-up performances in Becket, Great Barrington, North Adams, and Pittsfield. On the Road is sponsored by Mill Town Capital.
Versa-Style Dance Company
North Adams
with Berkshire Dance Theatre & DysFUNKcrew
Location: River Grove Park, River St & Houghton St.
Date and Time: Friday, July 15 at 5:30pm
Great Barrington
with BSKE Dance Community Group
Location: Town Hall Park, 334 Main St.
Date and Time: Saturday, July 16 at 1pm
Becket
Location: North Becket Park, Maple St.
Date and Time: Sunday, July 17 at 1pm
Mambo Royalty
Pittsfield
with FunkBox Studio
Location: The First Street Common, 100 First St.
Date and Time: Thursday, July 21 at 5:30pm
---
About the Artists
Versa-Style Dance Company: ORIGINS of Hip Hop consists of high-energy, unadulterated hip-hop movement that explores and pushes the boundaries of the origins and roots of street vernacular dances such as Locking, Popping, Hip Hop, and Krump. Audiences will walk away with a different view on Hip Hop dance culture and will be vividly immersed into the depth and beauty that unites us all. Berkshire artists will also perform, to be announced at a later date.
Mambo Royalty will perform with a group of six salsa dancers, in collaboration with Pittsfield's Third Thursday Celebration. Mambo Royalty is led by Eddie Torres Jr., son of legendary Latin dancer Eddie Torres and flamenco dancer Nélida Tirado, whose career highlights include performances at Madison Square Garden, Harvard University, and featured appearances with the Recording Academy/Grammys, MTV, Access Hollywood, and Lincoln Center; and Princess Serrano, who spent countless hours training and studying in various Latin companies including Fuego Dance Company, Art in Motion, and Iroko, and whose recent projects include the Warner Brothers movie In The Heights as a dancer and Latin choreographer. Berkshire artists will also perform, to be announced at a later date.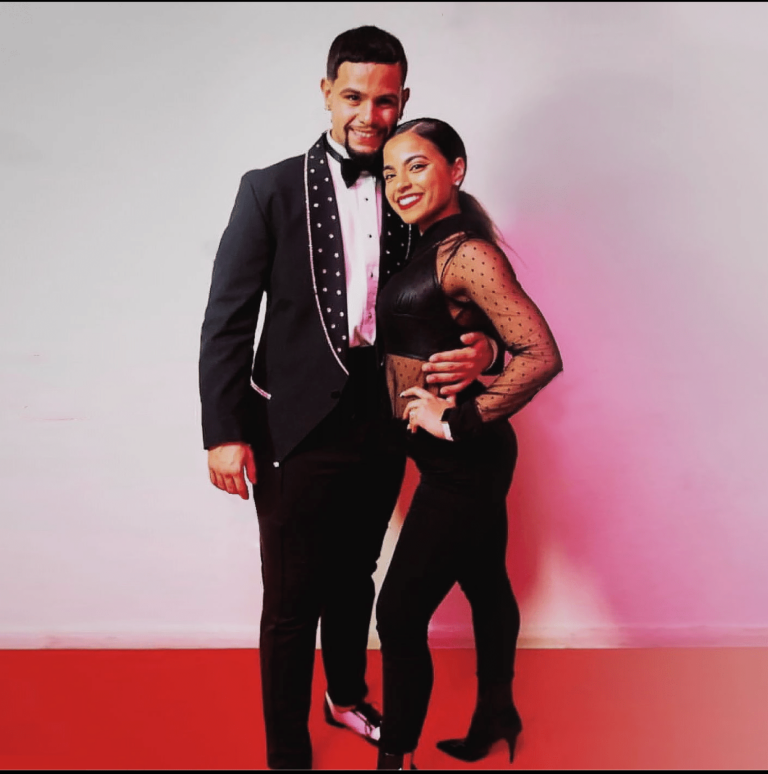 Jacob's Pillow
On the Road
At Across Berkshire County: Jul 15 - Jul 21