About
Travel across the Berkshires with Jacob's Pillow artists and witness dance in the parks of our community.
Catch outdoor dance performances across the Berkshires, featuring touring and Berkshire-region dance artists to be announced. Pack a blanket or outdoor chair and enjoy these free pop-up performances with family and friends in June (in Pittsfield) and July (in Becket, Great Barrington, and North Adams). Lead support for On the Road is generously provided by Mill Town Foundation.
The June 15 On the Road performance in Pittsfield will feature The Hood Lockers; additional artists will be announced for all dates. Based in Philadelphia, The Hood Lockers formed in 2005 as a "group of brothers united in funk" who perform a variety of styles of street dance, especially Locking, the iconic early 1970s street dance created by Don "Campbellock" Campbell. The Hood Lockers will also perform on the outdoor Henry J. Leir Stage at Jacob's Pillow this summer, on Friday August 4 at 6pm, as part of a week-long celebration of "Hip Hop Across the Pillow."
For the safety of artists and the audience, these performances may be moved inside in the event of inclement weather. Please check our website for any important customer service updates and rain plan notification.
---
Third Thursday in June
Thursday, June 15 in Pittsfield
Jacob's Pillow On the Road, in collaboration with the City of Pittsfield's Office of Cultural Development's Third Thursdays at The Common.
Featuring The Hood Lockers
---
July Performances
Friday, July 14 in Great Barrington
Jacob's Pillow On the Road at Berkshire Busk!
Saturday, July 15 in Becket
Jacob's Pillow On the Road 
Sunday, July 16 in North Adams
Jacob's Pillow On the Road 
Event times to be announced; dates and locations subject to change.
---
Lead support for On the Road is generously provided by Mill Town Foundation.

Additional support is provided by Becket Cultural Council, Great Barrington Cultural Council, and Northern Cultural Council of the Berkshires, local agencies which are supported by the Mass Cultural Council, a state agency, and by the Feigenbaum Foundation.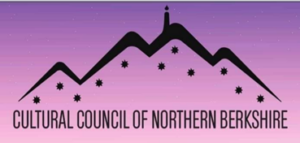 Event Dates
Thursday, Jun 15
Time TBD
Saturday, Jul 15
Time TBD
Jacob's Pillow
On the Road
At Across Berkshire County: Jun 15 - Jul 16