About
Passion Fruit Dance Company with Baye & Asa | July 15, 2022
Passion Fruit Dance Company is a New York-based street dance theater company with socially engaged art projects. Founded by Tatiana Desardouin, the group incorporates hip-hop, house dance, and other street dance styles. Passion Fruit will perform Trapped, which focuses on the stories of a mosaic of six women, ready to reveal their pain and their path to joy. With the intention of healing, the dancers use street and club dance styles to invite us to unfold, release, and clear mental blocks.
This piece was commissioned by and developed during Works & Process bubble residencies made possible by the Mellon Foundation and Doris Duke Charitable Foundation.
---
The New York City duo Baye & Asa will perform John 4:20, a 9-minute duet that interrogates the dancers' shared history and explores their identities as New Yorkers, jews, Black youth, and male dancers. The personal dynamics of their relationships (Baye and Asa met at age six) address the larger political landscape of their upbringing. John 4:20 captures their relationship as brothers working through these ideas as artists, struggling to show the reality of violence while communicating a necessity for empathy.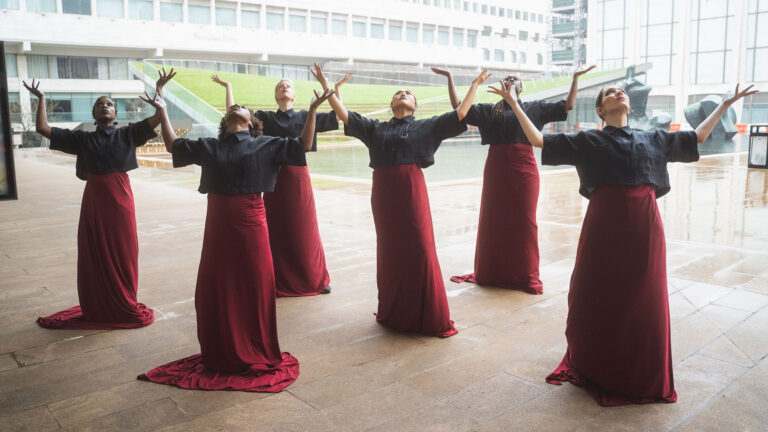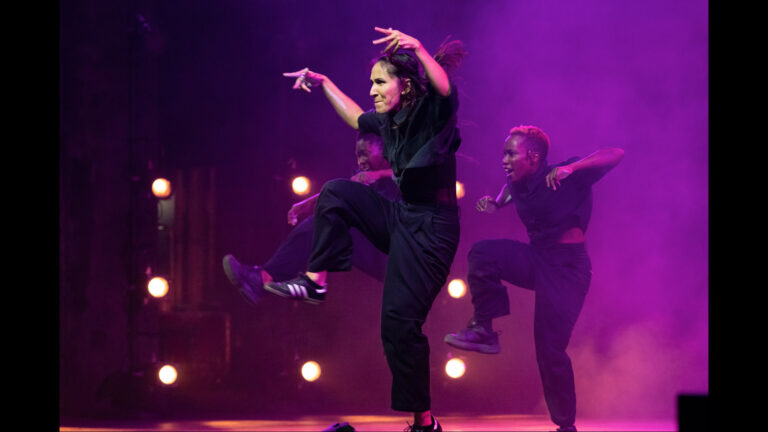 Passion Fruit Dance Company with Baye & Asa
At Henry J. Leir Outdoor Stage: Jul 15