About
Saturday, August 3
Reunite with old colleagues, connect with new people, experience exciting performances, and relive your Pillow Memories!
Join us at 4pm for the PillowTalk, Dance We Must: Another Look, at 5pm for a reception behind Hunter House, at 6:15pm for the Inside/Out performance of The School's Tap program, at 8:15pm for a performance by A.I.M, and dance the night away at the Pillow Pride dance party.
---
Tickets
Discounted tickets are available for A.I.M by Kyle Abraham and include access to the Pillow Pride dance party! Two ticket limit per purchase. 
Call the Box Office at 413.243.0745 to purchase.
Event Dates
Oh no! You missed this one! Check our calendar for future events.
Do you want to make meaningful dance experiences accessible to more people and help dance flourish all over the world? Then please make a fully tax-deductible gift to Jacob's Pillow today! Donate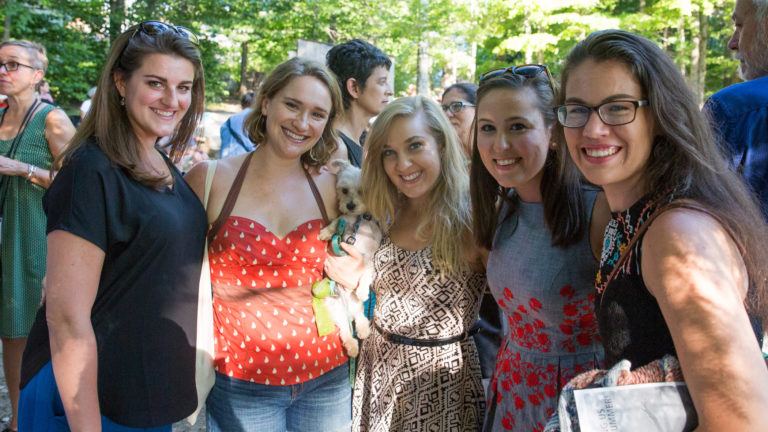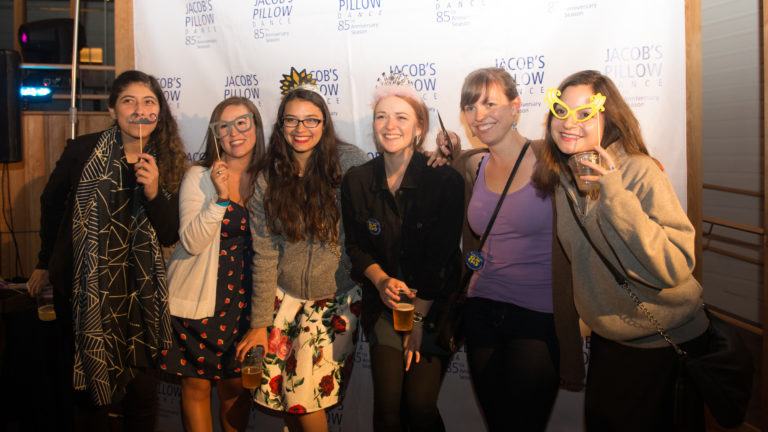 Pillow Homecoming
At Jacob's Pillow: Aug 3