About
Pillow Lab:
Mythili Prakash
Residency: November 14 – 20, 2022
Showing: November 19, 2022
She's Auspicious blurs the lines between Goddess and Woman to examine the contradiction in Indian culture between reverence and worship of the Goddess and the treatment of women in society. For Prakash, the starting point of this piece has been the process of re-examination of her femininity and the way she performs it in her various identities as a woman, a mother, and a classical Indian dancer. Creating this piece has compelled her to confront her caste privilege and how it has allowed her to compartmentalize and disassociate from the complex histories of erasure and appropriation of her countries and the dance form she practices. Through the paradox of the Goddess/Woman, this work grapples with the hypocrisy, tokenism, and patriarchy that exists in society as well as within – the individual, a microcosm of society. It unravels the (Indian and U.S. American) socio-cultural myths, stories, and notions that Prakash has grown up with, which are beautiful and personal, but also complicated as they are deeply rooted in systemic oppression and patriarchy. Having previewed this piece at the Reflektor Festival in Hamburg in November 2021, the all female cast team will rejoin to further develop the piece at Pillow Lab.
A second generation Indian and American artist, Prakash is one of the most celebrated and respected young Bharatanatyam dancer/choreographers today. Her collaborations span a breadth of artists including Sitar player Anoushka Shankar, India-based Director/ playwright Gowri Ramnarayan, and her brother/vocalist Aditya Prakash. She worked with director Ang Lee as a choreography assistant and played the role of Pi's wife in his award-winning film, Life of Pi. Nominated by celebrated dancer/choreographer Akram Khan as "choreographer of the future" for UK-based Dance Umbrella's "Four by four commissions," Mythili premiered her solo work HERE and NOW at their 2019 Festival. She is currently touring in Akram Khan Company's Outwitting the Devil. Prakash's work AR | DHA was commissioned and presented by Jacob's Pillow, featured in the work America(na) to Me, which premiered at the Pillow in June 2022. She is also a recipient of the Sky Art's Artists Development program and collaboration with Akram Khan Company, in support of her current work in development: One | All.
Event Dates
Oh no! You missed this one! Check our calendar for future events.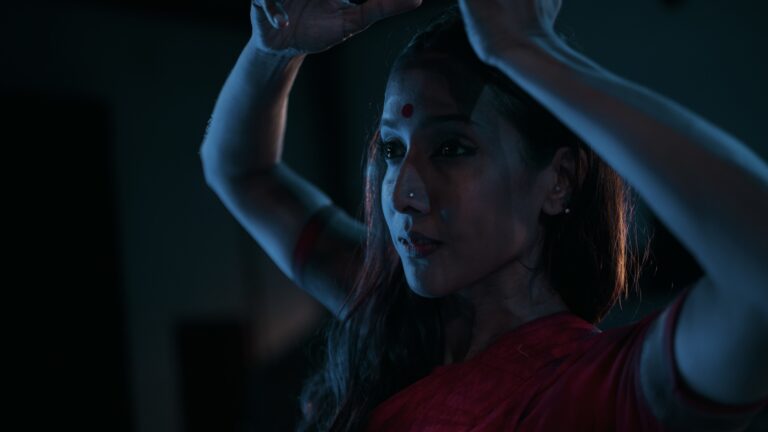 Pillow Lab:
Mythili Prakash
At Perles Family Studio: Nov 19