About
Pillow Party: Swing Dance | March 30, 8-11pm
With LaTasha Barnes & Evita Arce and live music by Berkshire Big Band featuring Wanda Houston
The Pillow welcomes back the Swing dance community. Hosted by New York City-based performers and teachers LaTasha Barnes and Evita Arce, the party kicks off with a 30-minute introduction to Swing dance and is accompanied by Berkshire County's newly-formed 16-piece Berkshire Big Band featuring Wanda Houston. This premier jazz group plays material from some of the greatest jazz composers and arrangers including Duke Ellington, Count Basie, Glenn Miller, Benny Goodman, Antonio Carlos Jobim, and many others. This event will have a cash bar. 
Learn more about the artists below:
---
About Berkshire Big Band
The premier jazz group of Berkshire County, the Berkshire Big Band has some of the most skilled and professional musicians in Western Massachusettes, featuring members that have played with the likes of David Brubeck, Phil Woods, Elvis Presley, and more. The band plays a wide range of big band repertoire from well-known composers and bandleaders, such as Duke Ellington, Count Basie, Glenn Miller, Benny Goodman, Antonio Carlos Jobim, and many others.
About Latasha Barnes
LaTasha "Tasha" Barnes is an internationally acclaimed dancer, educator, and ambassador of culture. Barnes is celebrated for her musicality, athleticism, and joyful presence throughout all dance forms including house, hip-hop, waacking, vernacular jazz, lindy hop, and more. She spent her childhood immersed in Funk, Soul, and R&B music and movement. With her father DJing and her family performing at parties and community events, Barnes quickly developed a vast movement vocabulary. Though her family was the catalyst of her passion for dance, Urban Artistry (2007)—a Washington D.C.-area nonprofit organization devoted to the performance and cultural preservation of urban dance—where Barnes was able to flourish as an artist, performer, competitor, and educator. She earned the distinction of being the first U.S. and female team to win the Juste Debout World Championships for House Dance in 2011, and the U.S. Championship titles in 2011 and 2013 with her partner. Barnes expanded into jazz and lindy hop in 2013 and has been honored to serve as an Ambassador Scholar of the Frankie Manning Foundation from 2014 to present. She continues to develop her knowledge and performance skills across her many disciplines and strives to inspire fellow artists.

About Evita Arce
Evita Arce is a specialist in the Lindy Hop, The Charleston, and other Swing-era dances. Arce performed the featured Lindy Hop role with partner, Michael Jagger, in the Broadway show SWING for the 2008 Japan tour, The Sacramento Music Circus, and the Benedum Theater in Pittsburgh. Additionally, Arce performed in "Let Freedom Swing", a Celebration of America, sponsored by Jazz at Lincoln Center and held at the Kennedy Center as part of the Martin Luther King Jr. day and 2009 Inaugural Festivities. Arce's choreography and partnerwork have earned her first and second place in numerous national contests. In October 2007 at the American Lindy Hop Championships she won first place in Blues and Cabaret and was recognized for her solo-Charleston dancing with 1st and 2nd place standings. More recently she took first place in the Jazz dance competitions, both solo and partner (with partner Nathan Bugh), at ILHC 2012. Arce has taught at Camp Savoy (UK), Swing Out North West, Swing Out New Hampshire, Lindy Focus, Sving du Nord, Boogie Baeren (Germany), Tokyo Swing Dance Society, Camp Oz (Australia), many other regional workshops, and the world famous Swedish Lindy Hop dance camp in Herrangue. Arce manages Syncopated City, an offshoot of Swing FX Evita with partner Michael Jagger in NYC and was featured in the Edinburgh, Scotland Jazz Festival, and annually performs at the Cabarets of Camp Savoy, as well as venues around the city and the country.
Event Dates
Oh no! You missed this one! Check our calendar for future events.
Do you want to make meaningful dance experiences accessible to more people and help dance flourish all over the world? Then please make a fully tax-deductible gift to Jacob's Pillow today! Donate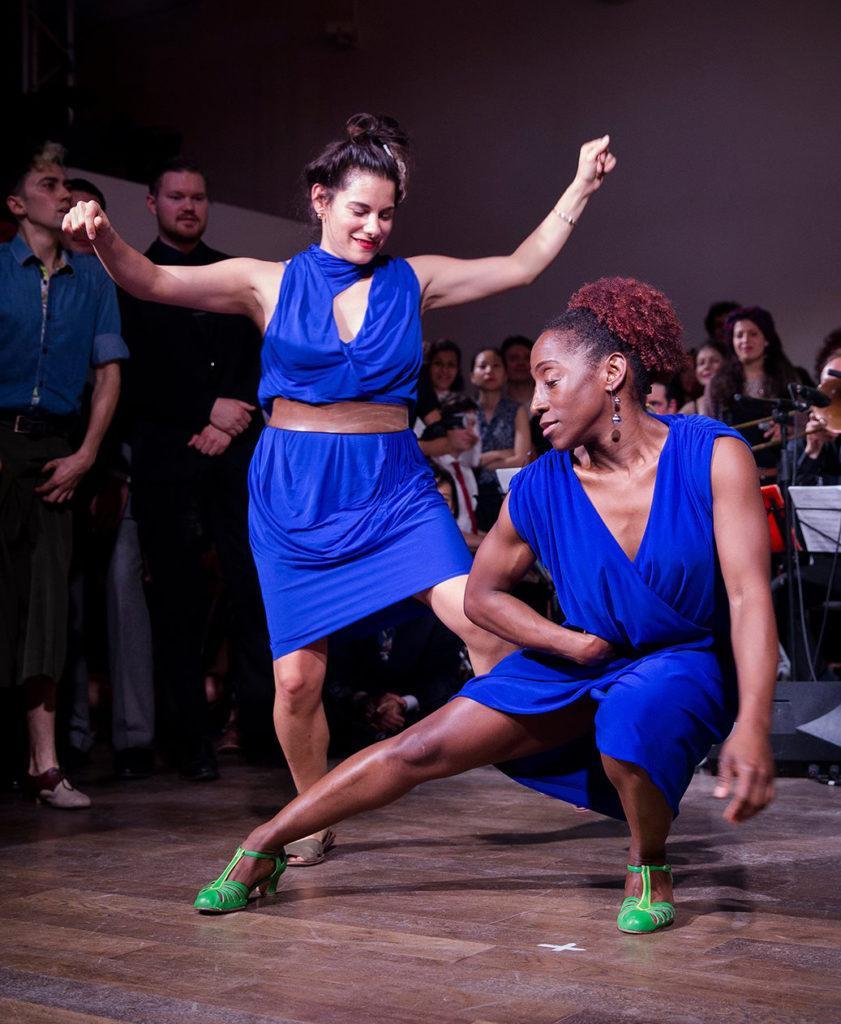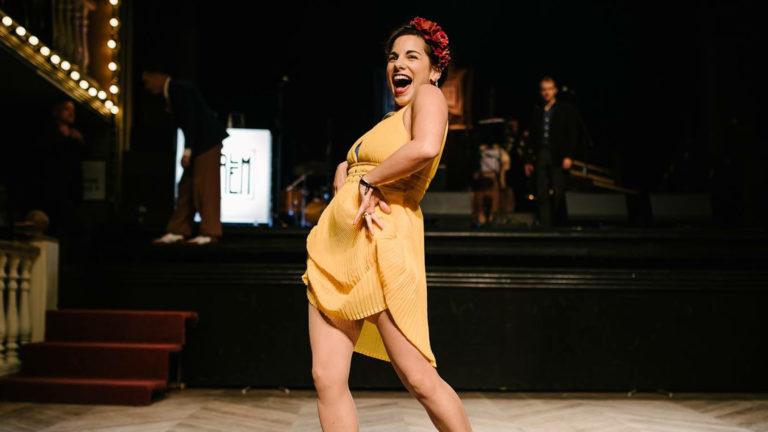 Pillow Party: Swing Dance
At Jacob's Pillow: Mar 30