About
This performance took place on August 5, 2022. Scroll for more information.
The three members of Soles of Duende are bonded by a deep love of music, craft, and connection. Formed in East Harlem, the multicultural, all-female percussive trio is on a lifelong mission to elevate the joy and music of true collaboration across disciplines. The group celebrates connections across different styles of dance and music-making, based primarily in the sounds of Tap (Amanda Castro), Flamenco (Arielle Rosales), and Kathak (Brinda Guha). They performed at Jacob's Pillow for the first time this summer.
Also making their Pillow debut, Freedom Dabka Group is a professional brotherhood dedicated to preserving and celebrating Palestinian culture. Established in 2012 among six family members, Freedom Dabka Group has become a cultural icon of the New York and New Jersey Middle Eastern community, bringing a modern interpretation to Dabka folk dances and to Zaffa music and songs by performing in celebratory and cultural events across the United States and Canada.
Please Note: Due to unforeseen circumstances, Freedom Dabka Group was unable to take part in the live performance.
Read the Program
In the Press
"Can We Dance Here? is remarkable for how it brings their styles into unforced, candid conversation. This fluency — which extends to the musicians, who breezily complement the women's footwork on violin, trumpet, piano and percussion — seems to spring from their relationships as people, as friends." Read the full review in the New York Times.
Dive into Jacob's Pillow Dance Interactive
This ever-growing collection includes dance videos filmed at Jacob's Pillow from the 1930s to today and new illustrated essays. Explore more on Jacob's Pillow Dance Interactive.
Watch Freedom Dabka Group:
Coming Home film trailer, featuring Freedom Dabka Group
Event Dates
Oh no! You missed this one! Check our calendar for future events.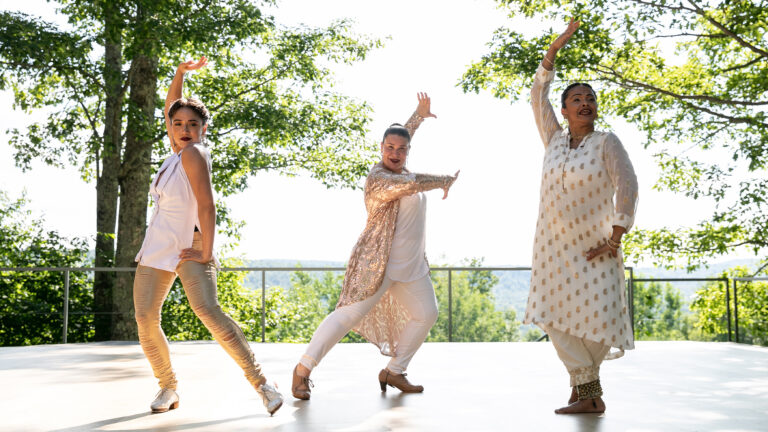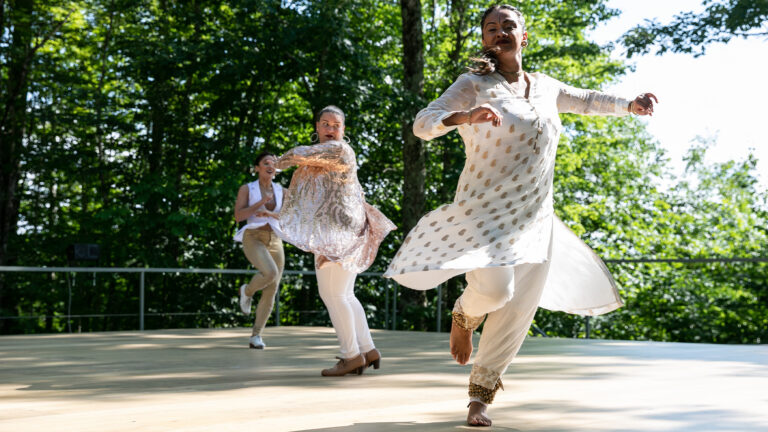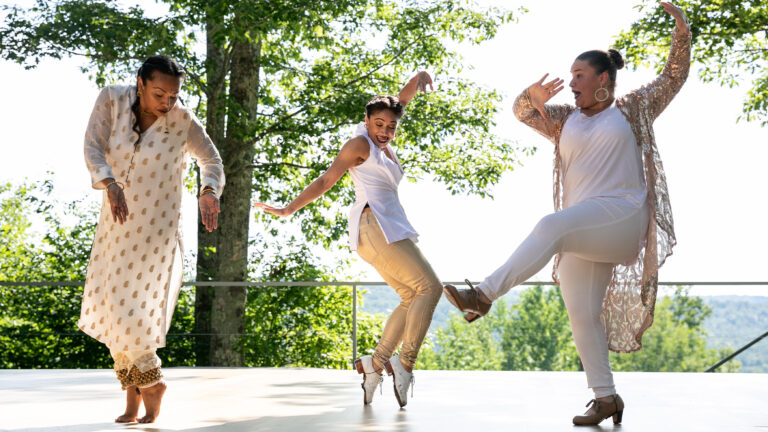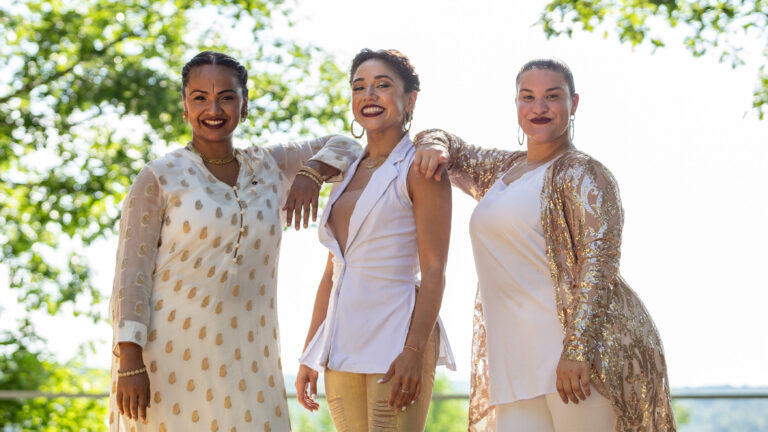 Bring Jacob's Pillow Home
Freedom Dabka Group / Soles of Duende Percussive Trio
At outdoor Henry J. Leir Stage: Aug 5