About
Thursday, May 16 at 5:30pm
OFF-SITE | FREE | FAMILY-FRIENDLY | OUTDOOR
Jacob's Pillow kicks off the first of Discover Pittsfield's Third Thursday street festivals with an All Styles Dance Battle. Taking place in the Pillow's monthly Dance Zone on North Street, the battle is open to participants of all ages, abilities, and styles and features Berkshire-favorite DJ BFG spinning tracks live. Community judges, including The Funk Box Dance Studio's founder Andres Ramirez, will decide who will be the crowned winner—for bragging rights and a $250 cash prize. 
To participate in the All Styles Dance Battle, sign up here. Day-of registration runs from 3-5pm on North Street located near the corner of Bradford in front of St. Joseph Church.
---
About Third Thursday
Third Thursday runs May-September from 5-8pm in Downtown Pittsfield. North Street is closed to vehicular traffic from West Street to Linden Street and filled with music, street performers, local food, community activities, craft vendors, and plenty more. Organized by the City of Pittsfield Office of Cultural Development. Visit their website or call 413.499.9348 for more information.
Event Dates
Oh no! You missed this one! Check our calendar for future events.
Do you want to make meaningful dance experiences accessible to more people and help dance flourish all over the world? Then please make a fully tax-deductible gift to Jacob's Pillow today! Donate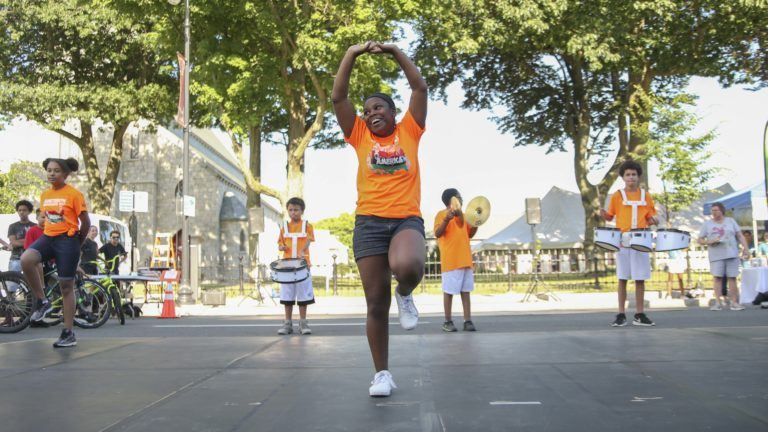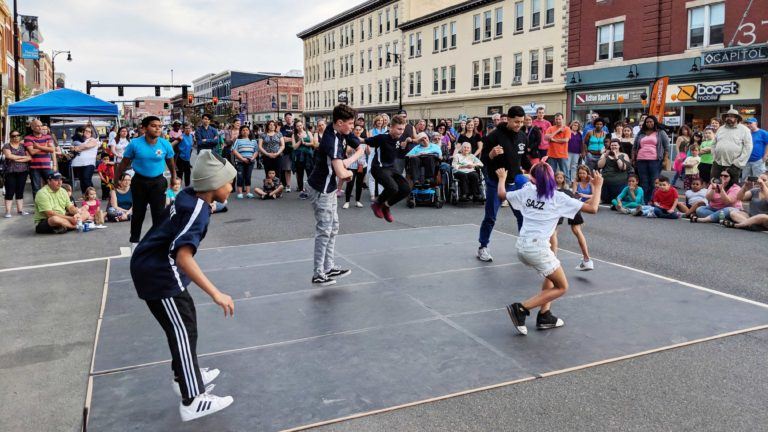 Third Thursday: All Styles Dance Battle
At Jacob's Pillow: May 16