Archive/Audience Engagement Interns Ade Omotosho and Hannah Berry share ideas of accessibility, collaboration and memory.
The Archives/Audience Engagement Internship is very unique in its form. The Archives at Jacob's Pillow is "one component of the Pillow's Preservation Program, which also documents the ongoing activities of the Festival and organizes exhibits exploring various aspects of dance history." In their day to day, Hannah and Ade balance welcoming the public, while also working behind the scenes. The pair work to catalog programs, documents and videos the media team develops, making sure all documentation is ready for the public. Along with that, they help staff, artists, and dancers pull information from the Archives.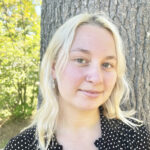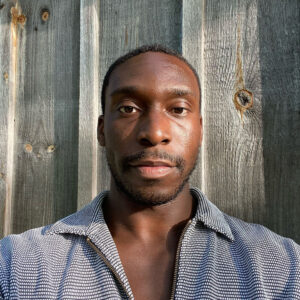 Ade, an active historian and writer, is no stranger to curation work. He just graduated from Williams College with a Master of Arts in Art History, with positions at the Museum of Fine Arts in Houston, The Clark and Perez Art Museum Miami preceding this accomplishment. When in his home state of Texas, Ade frequents the Harry Ransom Center, an archive, library and museum at his undergraduate alma mater, the University of Texas at Austin. There, Ade observes photographs, manuscripts and more for archival research. Hannah brings a different set of skills coming from a dance performance and architecture background with plans to graduate from Mount Holyoke College in the fall. Their interests of artifact and restoration play into their personal and professional dance research. Hannah touched upon the idea that, "dance is ephemeral, there is no one way to capture a dance and store it" and added that "video is as close as you can get but the holistic work the archive does strengthens the solidification of memory." Jointly, the notion of 'restaging' as a form of collaboration with the past resonates with both Hannah and Ade alike. They go further and reflect on absences. In place of death, how do we see dancers collaborating with the ghost choreographers? Hannah speaks to movement knowledge and the process of having choreography set on you.
The pair's curated show, titled Embodied Exchanges, focuses on artistic collaborations that have been nurtured by the Pillow over its 90 years. Embodied Exchanges aids to this ever-broadening perspective of collaboration and similarly, it challenges how we might think of collaboration, whether based in romantic love, friendship, intergenerational mentorship, academia or restaging. Ade added that they wanted to "move away from this idea that collaboration is hierarchical. It is a bi-directional thing, in the most egalitarian terms." Usually, you propose exhibitions well in advance of the opening date. Here, the pair had about two weeks to put it together, solely working with archival materials. Along with that, the exhibition is on display in vitrines, or glass showcases. This presented a fun challenge as it differs from gallery wall exhibitions.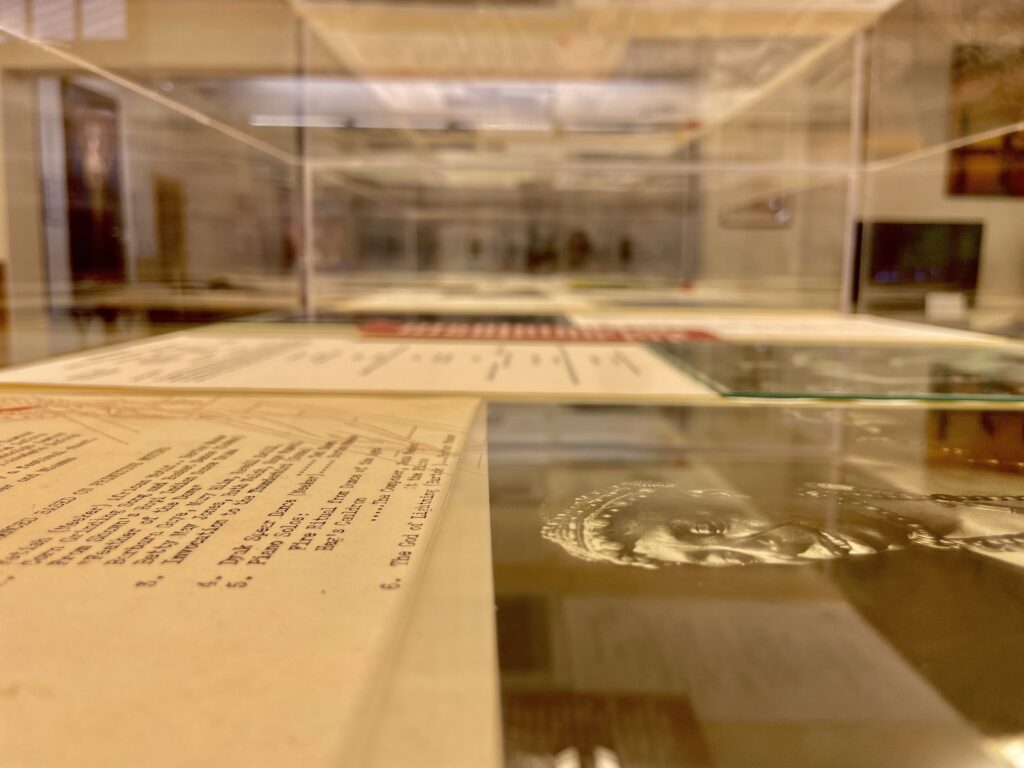 Looking to the future, new vocabulary is something Ade is cherishing –  he mentioned that the Archives are attuning him to aspects of work he is often thinking about as a historian and curator, but learning ways to make archives in general accessible to peoples of varying demographics and make them feel at home. In summary, Ade believes the work being done at Jacob's Pillow is shaping his world perspective. For Hannah, they offered that this curatorial work gives them "a lot to ponder going forward" as they apply these new frames of thinking to dance research, specifically exploring structural systems for different modes of thinking about history, collective/individual memory and presenting information. 

Written by Catherine Ashley. Published July 2022.