As reported by Eoin Higgins for The Berkshire Eagle, July 12, 2017. 
Greenagers exposes teenagers to the outdoors and teaches them conservation techniques and principles of environmental stewardship. Del Molino, trails coordinator for Great Barrington nonprofit Greenagers, visited the Becket dance center on Monday afternoon with a crew of about 16 with their mission: to restore The Wetlands Trail on the east end of the property. The trail had been forgotten over the years, said Jay Lopez, facilities coordinator for the center. Lopez is also a dancer and choreographer.
"Jacob's Pillow exposes the public to the beauty of movement. The surroundings are an exposure to inspiration."

Elia Del Molino
Over the winter, the center shaped a plan to clear growth and make the path accessible to visitors. The project falls under the auspices of Vision `22, a five-year plan f
or the dance center that seeks to take a three-pronged approach to bringing the center into the next decade. The partnership was the idea of Managing Director Andrea Sholler. "This collaboration is an opportunity to steward investment in our most precious resources: the Pillow's 220-acre campus of woods, wetlands, and historical buildings," she said.
Bryan Mindermann, a crew leader and Del Molino did most of the work yanking up wood, while the younger members of the team carried them out. Watching the teens, Lopez was reminded of his time in the Marines. He said he "traded combat boots for ballet slippers" when he joined the center two years ago.
Maeven Broderick, a recent graduate from Monument Mountain Regional High School in Great Barrington, is in her second summer with the program. She told The Eagle that she embraces the challenge. "And there's a lot of progress that you can see."
Read more from The Berkshire Eagle here.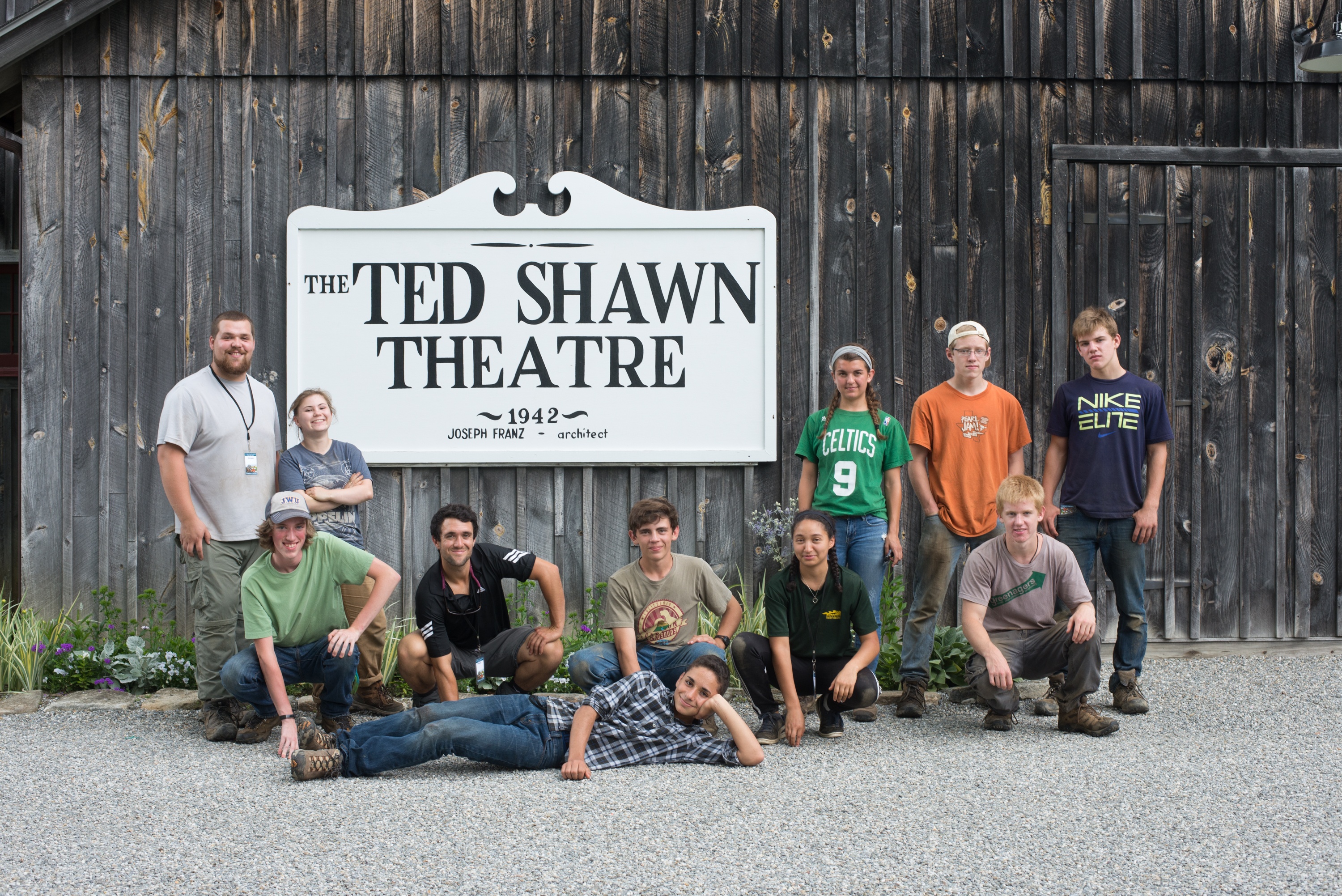 Learn more about Community Programs
Pillow artists and staff develop programs that connect participants to the inspirational world of dance.