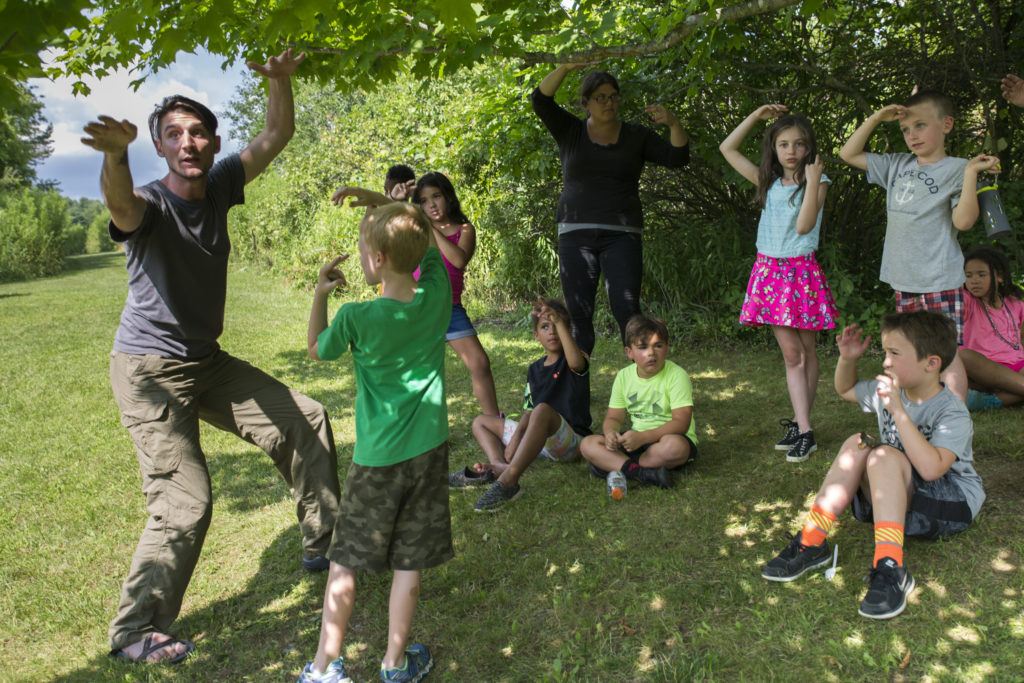 During the summer of 2017, multiple Berkshires-based arts and education organizations were guided by a vision of science, nature, and arts engagement coming together.
Jacob's Pillow, Berkshire Community College, IS183 Art School, Flying Deer Nature Center, and the Pittsfield Public Schools came together to pilot STEAM Team: A Program Through BCC's Kid Academy. STEAM stands for Science, Technology, Engineering, the Arts, and Mathematics. The partners ran 3 one-week programs, engaging rising 3rd graders from Pittsfield elementary schools in a collaboratively created curriculum that explored bird species native to the Berkshires, aptly titled The Nature of Birds.
Working with a dance artist, a visual artist, a scientist, and an outdoor recreation leader, students explored the land and learned natural sciences through labs, creative movement, and studio art. Each week culminated with a showcase of student learning and artwork. In partnership with Dance Exchange, the Pillow welcomed Elizabeth Johnson, Alivia Schaffer, and Matthew Cumbie as the weekly dance artists.
Jacob's Pillow interns Maria Jelvis and Madison Florence visited Berkshire Community College during one of the programs to get in on the learning and capture some inspiring moments.
Madison: Upon arrival we were directed to an expansive field behind the college building where the students were taking a nature walk. The sound of excited voices led us to the group, who were gathering crab apples for snacks, tasting bark, and searching for birds. We met Max, the outdoor recreation leader from Flying Deer Nature Center, and were soon surrounded by students showing off the plants and flowers they had found.
Then, the group played games designed to teach them about how animals behave. First, the students had ten seconds to run and find shelter where Max could not see them; then they played "run and scream," where they ran as fast as they could while screaming. Max explained that animals often need to take shelter quickly or run away in times of danger.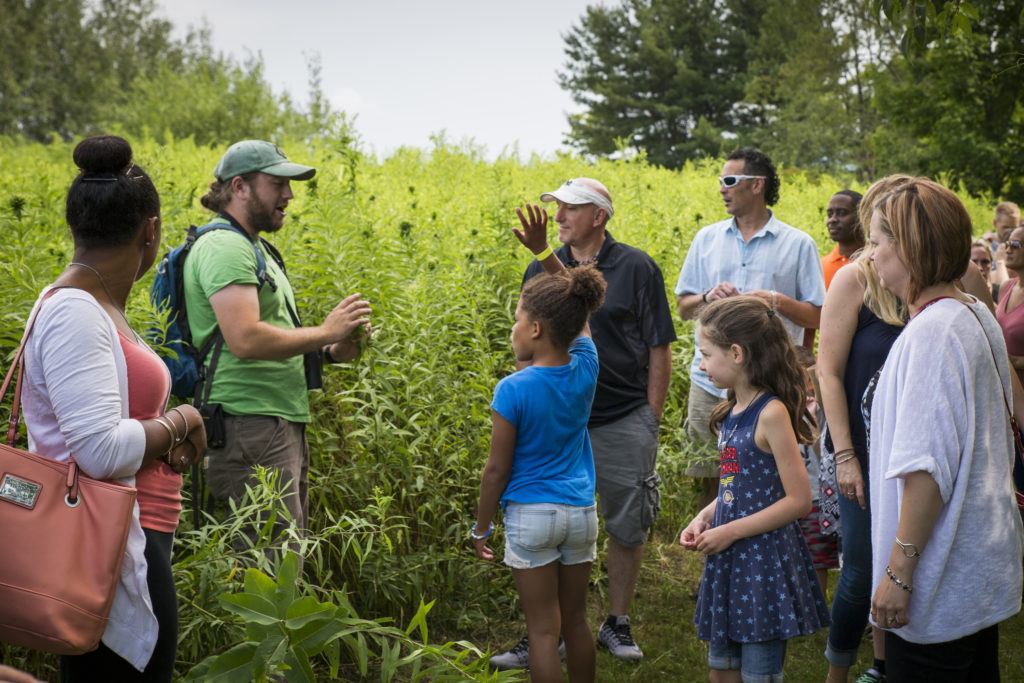 Matthew, the Associate Artistic Director for Dance Exchange, explained to us that having a full week with the students allowed for in-depth exploration and gave them the opportunity to learn some very advanced science through movement. He sometimes structured the steps they learned, and sometimes allowed the students to contribute based on what they learned that day. One of the students presented a rough and bumpy rock  he had found, and Matthew asked the group to recreate the texture. All the students started to shake their bodies and jump around. At the end of each day they would add together all the movements to form a dance that would be presented to their families and friends at the end of the week.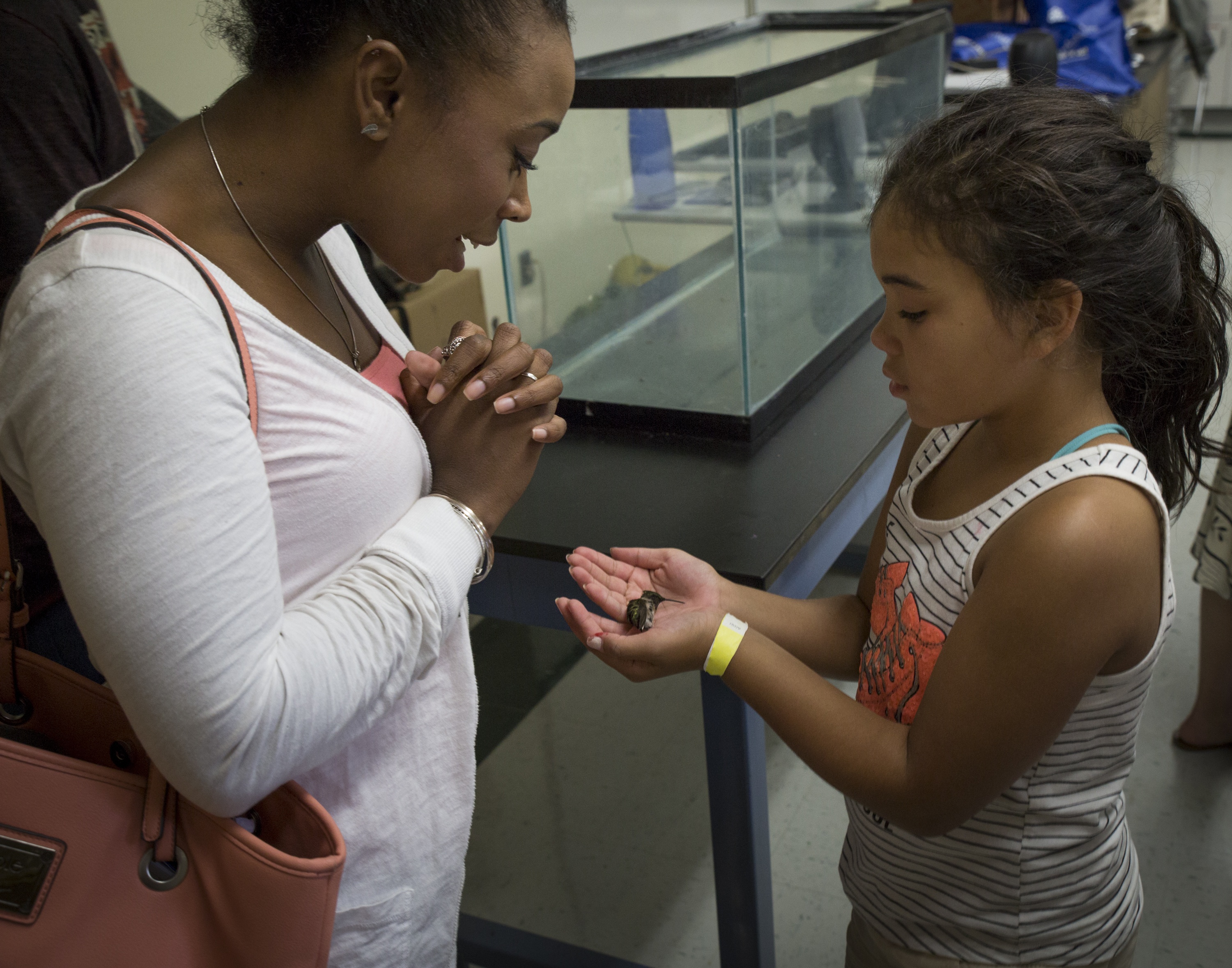 Maria: The program also had access to resources at BCC, including taxidermy birds, which created a very hands-on experience. Roz, the science teacher for the program, used everything from books to YouTube videos to explain feather shapes and types, wing movements, and flight patterns of the birds. Students and other instructors could contribute to any of the learning experiences because the curriculum was so fluid. One student brought up a video of a hummingbird flying in slow motion when they were looking at a taxidermy hummingbird, which Roz then used to demonstrate flight patterns.
We were impressed by how much the students had learned in such a short time. The instructors told us they had noticed the students' growing ability to express abstract concepts throughout the week. Their bird masks and wall drawings started to show all that they had learned in their own ways. Particular concepts were harder than others for some to grasp, but a collaborative program allowed the students to interact and learn together. This learning environment allowed the students to pick up knowledge at their own pace.
Madison: We had the opportunity to spend some time with the students towards the end of the day. They retrieved wild blackberries and talked about the plants they saw and things they picked up. As they were leaving, the students poured out their newfound knowledge and adventures to their parents and looked forward to the next day.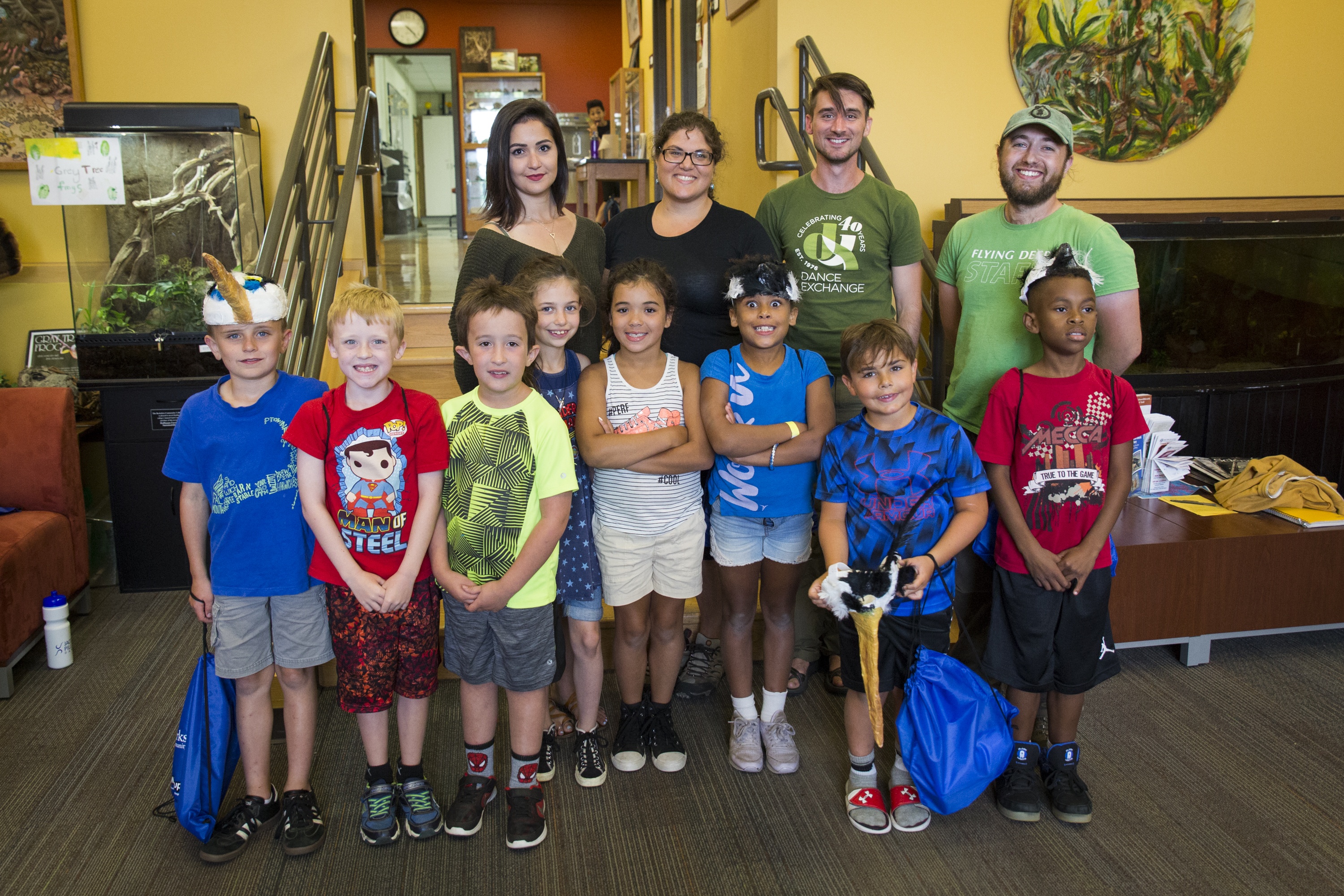 Community Engagement
Community Engagement at Jacob's Pillow works to provide access to dance and other opportunities in the surrounding areas. The STEAM Team Program is a pilot program founded in the 2017 season.