After taking Pilates with Jennifer the morning of August 16, and dancing with Leo in Ballet and Modern Morning Classes the week before, I stroll with both of them to the Hunter House backyard with sandwich wraps in hand. It's the last week the mother and son duo will be at the Pillow before Leo prepares to start his freshman year of college. They spent the summer reconnecting with dance and the Jacob's Pillow community after the unpredictability of the last two years. This interview has been edited and condensed for clarity.
Tell me a little bit about yourself.
L: We live outside D.C. I'll be a first-year at Williams College in a few weeks. I started dance when I was eight and I danced for a conservatory in D.C. We've been coming here to see shows since I was tiny, and I'm doing a bunch of classes this summer.
J: Our family has had a house about 10 minutes from the Pillow since the 1970s. I've been coming here since the late 80s, and our kids have been coming here since before they could walk. When they were little, it was always easy to bring them to Inside/Out [the free outdoor performance series] because that was a really casual, easy environment. I think it really was part of the fabric of who they became. Leo has been dancing since he was pretty young and danced very seriously all through middle school and high school. He reconnected with dance this summer taking the morning community classes, both modern and ballet. He comes home tired and sweaty and really happy.
What brings you to the Pillow?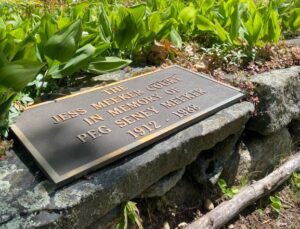 J: I've been taking Pilates this summer. Before the pandemic, I remember taking classes a number of times. I grew up in Westchester County, New York, dancing at the Steffi Nossen School of Dance. The musical director of Steffi Nossen School of Dance, Jess Meeker, was the musical director here at the Pillow. He was Ted Shawn's first [composer and accompanist]. He played the piano for countless classes here, composed the music and played for all the original Ted Shawn's Men Dancers. 
L: And he played for your classes when you were young?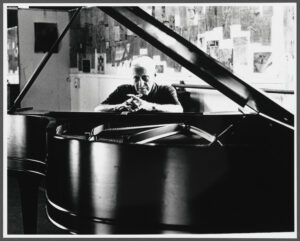 J: He did. Pretty much every dance class I took when I was growing up, Jess was at the piano. I had a pretty magical experience a couple years ago. I took one of the morning community classes with Adam Weinert. Adam said at the beginning, we're going to just do some exercises that I've reconstructed from Ted Shawn's notes. And then he said, I'm going to put on some music. And it was Jess playing the piano. In the 1980s, Jess re-recorded some of the music to Ted Shawn's dances. It was the first time I had heard that in 30 years, and that was a pretty wonderful experience.
And I'm sure you know that Adam Weinert is stewarding Jacob's Garden.
J: Yes. I toured the garden with him a few weeks ago. He's a really special person, and that is a magical spot. There are so many wonderful people around the Pillow.  When I come to class here in the morning, there's something about the morning here that's just a really special time, walking through the Pillow when it's pretty empty, thinking about all the people who've walked there before us. And I think a lot about Jess and all the people who've populated this place over the past 90 years.
Which shows have stuck with you over the years?
L: Just this summer, last week, we saw Hubbard Street, which was incredible. I got to see Limón, which was wonderful. 
J: We saw STREB on the [Henry J. Leir] stage last summer. They were phenomenal. I remember seeing the Bad Boys of Dance on the [Henry J. Leir] stage, they were quite incredible.
L: When I was younger, we would pretty regularly go to The School shows on Saturdays. For me, those were sort of the standard Pillow experience. 
What was it like seeing that as a young person and an aspiring dancer? 
L: Especially in the Ted Shawn [Theatre], I come at it as a viewer from not just a dance perspective, but also a technical perspective, because I did work in technical theater throughout high school. It makes it a more fulfilling and rewarding experience to understand the history and the complexity of it all for me.
How have you seen the Pillow evolve or change over the years you've been coming here?
J: I think the Pillow has expanded into different types of dance and different types of communities. You can see tap, you can see Indigenous dance, you can see so many different types of dance here now that I feel [were] less common even 20 years ago. The Pillow seems to be drawing attention to smaller companies. And certainly has done that for years on the [Henry J. Leir] stage, where they can just come for a night.
L: For me, the thing that makes the Pillow stick out the most is the fact that it's so well respected within the dance world. The de-gendered bathrooms and the fact that there's pronouns in bios in your programs is really nice because that's part of the reason why my old dance school was a difficult place. They were very rigid in how they would cast pieces and how they interacted with their dancers. It's nice to see that it's not that way everywhere in the dance world. 
J: It's so important to be an inclusive community. It sort of gives you hope for the future of dance and the Pillow is very much leading the way. I noticed that in seeing Alonzo King LINES Ballet that there was a real blending of gender roles and dance costumes. I think that's just a much more comfortable way to watch and appreciate.
I can never not be a dancer.
Leo, what are you going to be taking away with you from the summer classes into your freshman year?
L: That I can never not be a dancer. I started so young, not as young as some, but it's always going to be something I'll be able to go back to, which is nice. Especially since I don't think we have any plans of leaving the area anytime soon.
Jennifer, what are you taking from this summer, while you're sending your son off to college?
J: I think Leo's point is well taken that our life can always be filled with dance. And even as you grow older and things change, dance can always be a part of your life in some way. This is just a magical spot. The dance world still feels very small in the best possible way. And, especially here, you always feel connected to it. I feel connected to it through Jess, I feel connected to it through so many parts of this place.
I think I'll be coming here for the rest of my life in one way or another. 
Written by CJ Donohoe. Edited by Gillian Ebersole and Hunter Styles. Published September 2022.