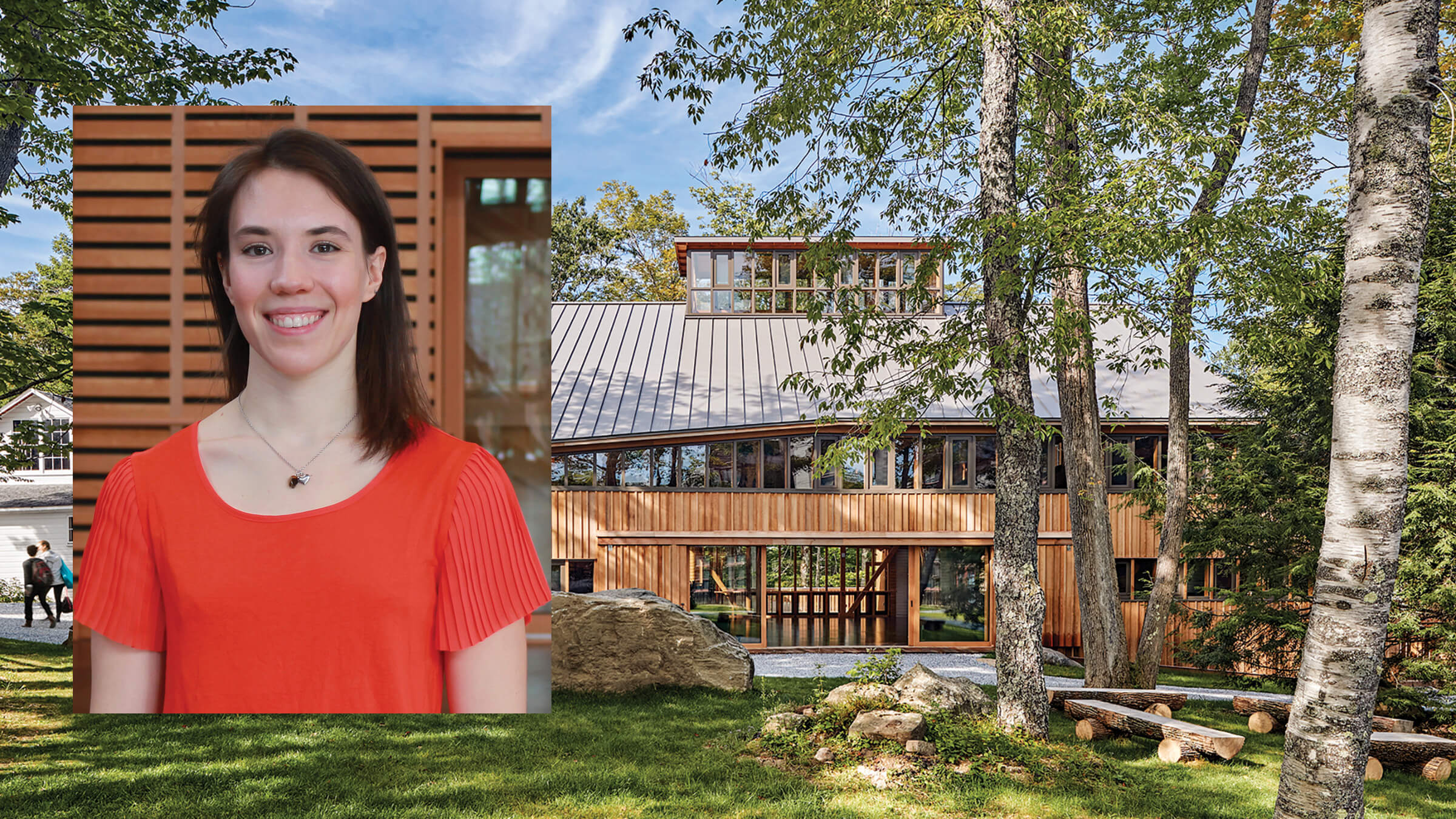 The Administrative Fellows Program provides a year-long paid professional development experience in our Company Management, Community Engagement, Administration, Marketing, Production, The School Programs, and Programming departments. Anna McDunn first came to Jacob's Pillow as the wardrobe supervisor for the 2016 and 2017 Festival seasons. Upon completion of the 2017 Festival, McDunn transitioned to become the Program Fellow/Assistant to the Director. Since completing her Fellowship, she continues her work in arts management and as a dance artist in New York City. Excitingly, McDunn returned to the Pillow this winter as Dancer and Administrative Assistant to Jean Butler Dance and provided us with insight into her Pillow Fellowship experience and what led to her current position. Read more for the inside scoop:
What made you apply for the Fellowship?
I applied for the fellowship when I was already working at Jacob's Pillow. I was the wardrobe supervisor and I knew that the position was going to be opening at the end of the summer. I took a long time thinking about it. I knew it was a big commitment to spend a full year in the Berkshires when I had already started making a career in New York City.
"It seemed to me, at this time in my life, there was this opportunity that I would never have again…To be doing the work that Jacob's Pillow is undertaking and to be learning curatorial skills and research skills that you just can't get anywhere else but a place like the Pillow."

Anna McDunn

2017-18 Program Fellow/Assistant to the Director
What were some projects that you worked on during Fellowship?
The project I worked on that really has resounded and been something I've kept coming back to has to be programming the Inside/Out Performance Series. It's such a rare thing to be inside the process of curation in that way. To go from open submissions and sorting through 400 applications down to making one season. To be involved in every single step of that process and come forward with ideas and advocate for those ideas, then to take them to their fullest realization was absolutely incredible!
From the company management oriented side, I loved working on the National Dance Presenters Forum. Getting to be included in the nitty gritty of all the coordination details—helping get people here, managing travel arrangements, managing conference calls— and then also being a point person for all of these sort of disparate people. There were a lot of people in that group who'd never been to Jacob's Pillow and some who were deeply familiar with this place. Getting to bring all that together and help make it into a coherent experience for everyone involved was such a privilege. I made some incredible connections and that's actually how I met Jean Butler, who I'm working with right now.
What did you gain from your time here?
Let me actually answer that a little bit negatively. I'm going to tell you what I lost. I lost the instinct that I had to second guess myself and the need to have someone tell me that I was doing a good job.
"I walked out on my last day of this Fellowship knowing absolutely that I could handle anything this industry could throw at me."

Anna McDunn

2017-18 Program Fellow/Assistant to the Director
I was not scared and I have remained not scared when this can be a scary line of work—from freelancing and not knowing what my next job would be, to working with companies where with uncertainty as to how long your job will last because the industry is what it is and funding just isn't always there. I've gained the ability to live with a certain level of uncertainty and be confident in myself and my skills and knowing that I've got what it takes to tackle anything that somebody is going to throw at me has been life-changing.
What advice do you give to others applying for the Fellowship program?
Know yourself and know what you want to gain out of a Fellowship here. When I interviewed with Jacob's Pillow Director Pamela Tatge, she asked my favorite question I've ever been asked in a job interview, which was, "What stresses you out?" At that moment I had to go through an index in my brain and really recognize what is stressful to me. Identifying what stresses me out actually enabled me to handle the stress of the job so much better. It allowed me to step out of a situation that's stressful and acknowledge that I am stressed, here is why, now what can I do about it?
"Understanding yourself. Understanding how you work and how you learn is very important."

Anna McDunn

2017-18 Program Fellow/Assistant to the Director
Also understanding yourself in a social setting because when you're in the Fellowship you're in a pretty isolated social setup. Know what you need to be your best and do your best, and being able to advocate for that is huge. Do your research. Know this place, what Jacob's Pillow is about, and where it's trying to go is a significant part of trying to work there.
How has the Fellowship helped you prepare for your current position?
It's like nothing can scare me, bring it on. Even the nitty-gritty day to day skills like making a professional phone call, using Google suite, understanding how to communicate effectively, and working with international travel was something that I did more than I expected and have continued to use those skills since I've left.
ADMINISTRATIVE FELLOWS PROGRAM AT JACOB'S PILLOW
Fellowships provide a year-long professional development experience with tailor-made opportunities that focus on skill building, goal creation, and achievement.