19 year-old, Cameron Thomas, grew up in Rochester, NY, moved to New York City, and now dances with the Kansas City Ballet. As a 2017 Participant of The School at Jacob's Pillow's Ballet Program, Cameron Thomas shares his experiences with a Festival Intern.
In New York City, I spent a year hitting every audition in the book. I finally got a contract with Kansas City Ballet in 2016. It was a great year and Kansas City Ballet Director Devon Carney recommended that I come to Jacob's Pillow. This was a very intense two week program. It felt like a more adult version of an intensive to stay in shape, build relationships with other dancers and with the art form over the summer. There was more of an artistic and reflective aspect to this intensive that I didn't quite understand and couldn't appreciate until now.
It was really incredible to be in such a traditional and sacred place

Cameron Thomas
After we arrived we watched a video about Jacob's Pillow and several documentaries. In one of them, Suzanne Farrell describes the "dust" of previous dancers which is incredibly real here. When you go into the dressing rooms the walls are covered with writing dating back 30, 40, even 50 years from companies that have been here. There are names we know personally, but also names of legends in dance. It's fascinating to realize we are on the same stage as stars of today and of yesterday.
Looking forward, I would like to think I will grow into roles that are by artistic choice and less about fitting in. I'll find who I am as a dancer, the roles that complement my strengths, and continue to dive deeper into ballet. Maybe that will lead me somewhere else into contemporary or even Broadway, but for now I want to keep pushing into ballet and see where that takes me.
I would tell future students of The School to take the time to learn more about the program. Two weeks were absolutely incredible, but what made it special were the Archives, the guest faculty, the other dancers, and the companies. I made a solid foundation to make future connections with people I had no idea I would ever meet.
 Meet people, get phone numbers and addresses, take pictures, make connections

Cameron Thomas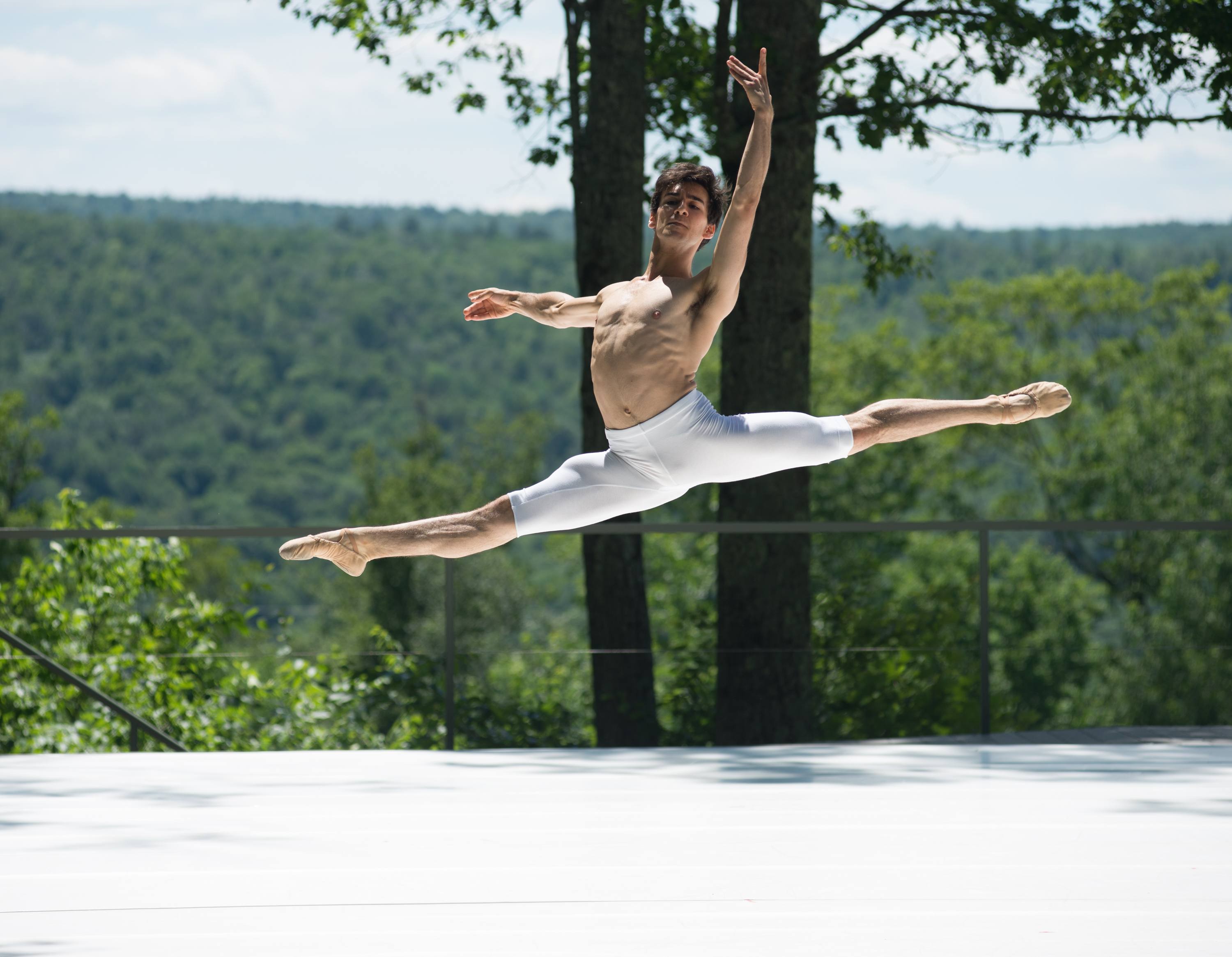 In reference to one of the documentaries we watched someone said, "this place was built for dance." It's true, that's all there is here. I want to use this place to show people where I'm from, what dance is about, and why people come to see dance. This place shows people why you go to see a dedicated dance show. I hope to return to the Pillow as a student or even a professional one day.
I would love to return as just a patron, as a human

Cameron Thomas
The School at Jacob's Pillow
---
The School at Jacob's Pillow is the continuation of Ted Shawn's vision of creating a space for dance education. Explore what programs are offered and school observation hours.
Enhance your Artistry
Learn more about the Ballet Program of The School at Jacob's Pillow.