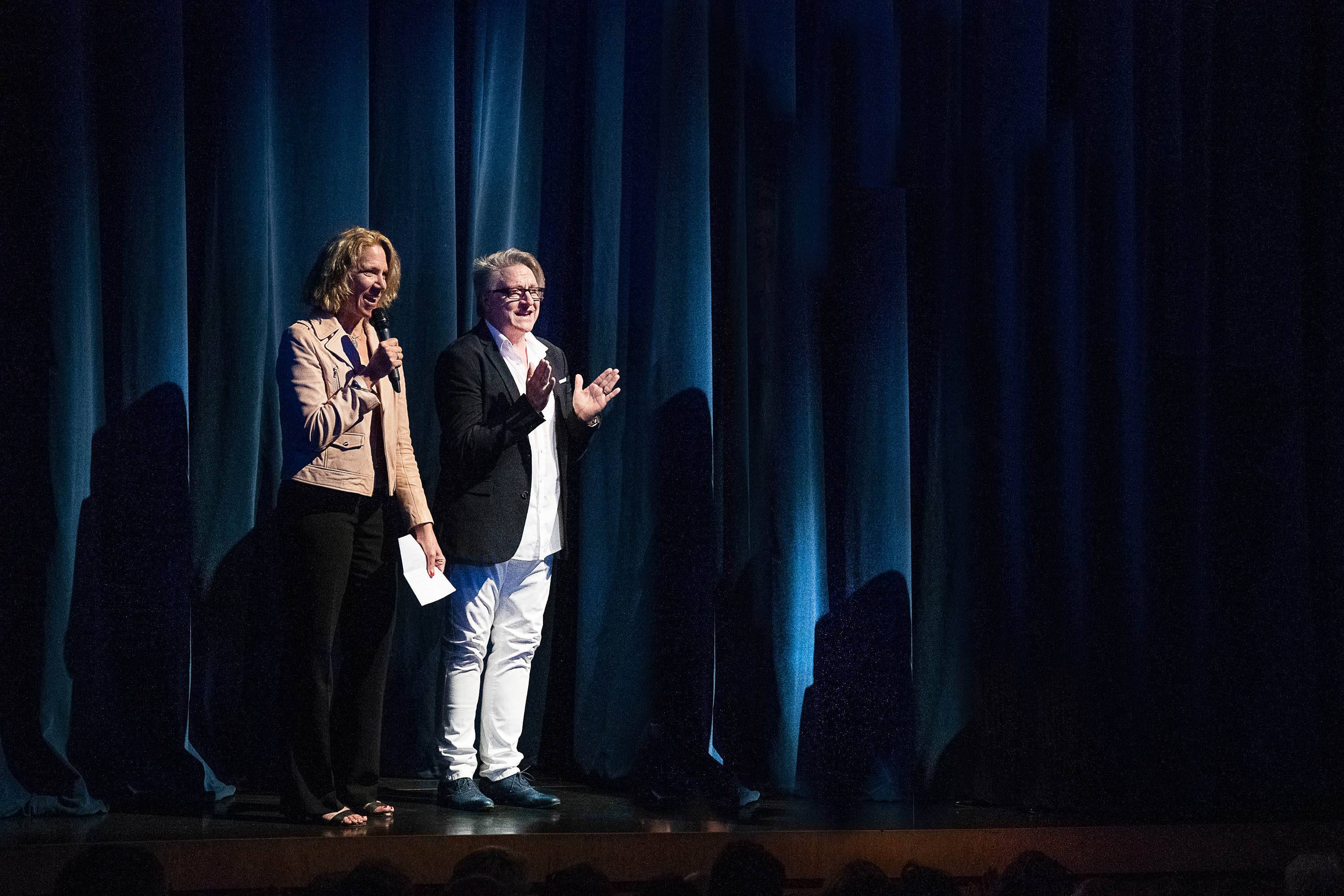 Chet Walker has invested the past 20+ years in the creative development of 480 performers as the Program Director of the Musical Theatre Dance Program at The School at Jacob's Pillow. Anyone who worked with Chet can testify to his infectious energy and dedication to creativity.
Program performers often spoke about Chet's demanding expectations for individuality as a performer and value for artistic development. Under his direction, the Musical Theatre Dance Program was structured with the same fast pace and rigor required to audition for and mount Broadway productions today.
"This is a place all artists need to experience at least once in their lifetime".

A'Lexus Crooms, 2018 Musical Theatre Dance performer
Every year since 2007, Chet would produce a benefit evening for The School at Jacob's Pillow to equip performers with firsthand experience in conceiving and mounting a musical in collaboration with a creative team. Over the years, his influence has brought many of Broadway's most successful and talented artists to Jacob's Pillow to choreograph on performers. The 2018 Musical Theatre Dance performers presented GOTTA DANCE: New Faces for Broadway. The work was created by a Broadway powerhouse team including director/choreographer Chet Walker, playwright Shaun McKenna, and composer/lyricist Stephen Schwartz.
"What a place of healing, creative energies, and stimulation of the imagination".

Ariel Triunfo, 2018 Musical Theatre Dance performer & Lorna Strassler Award winner
While Chet Walker's leadership will be missed, we have a strong foundation due to his generous time and commitment to The School at Jacob's Pillow.
---
ABOUT CHET WALKER
Chet Walker is a multi-award-winning director/choreographer for his work in theaters across the globe as well as in television, film, music video, and commercial media. His Broadway career began at the age of 16 when he appeared in the first revival of On the Town and went on to appear most prominently in the musicals of Bob Fosse. The Tony Award-winning musical Fosse earned him the Olivier Award for Conceiver of Best Musical. More recently, he received the Outer Critics Circle Award, the Drama Desk Award, the Astaire Award, and a Tony nomination for choreography in the acclaimed revival of Pippin. He recreated and documented, in part through a Jacob's Pillow residency, the technique of Jack Cole while developing, choreographing, and directing Heat Wave, a musical celebrating Cole's legacy. This marks his 20th season leading international auditions and mentoring performers of The School at Jacob's Pillow.
Musical Theatre Dance Program
Performer training includes technique classes featuring styles integral to advancing musical stories today, one-on-one vocal training, master classes, and career-building discussions with Festival artists.
---
Musical Theatre Dance Program
Join the field's most revered legends, choreographers, performers, and teachers for a fully immersive experience.