Reflections from
2021 Contemporary Ballet Dancers
The School at Jacob's Pillow is where dancers and choreographers define and strengthen their distinct artistic voices and make connections that advance their work in the field. In 2021, The School continues to evolve the artistic growth of our next generation of dance artists with both onsite and online programs.
The Contemporary Ballet program launched this summer's robust programming with The School, stewarded by Program Directors Annabelle Lopez Ochoa and Luis R. Torres. Onsite from the Perles Family Studio, Lopez Ochoa worked with a performance ensemble of 11 dancers from June 21 through July 3, while Torres led the 20 dancers in the Online program remotely from Hong Kong from June 21 through July 2. Over the two week programs both groups of dancers worked with Guest Choreographer Amy Seiwert, had Forsythe improvisation technology sessions with Artist Faculty Maurice Causey, and Master Classes led by Julie Kent and Jared Redick. Both Seiwert and Lopez Ochoa created dance films with the Virtual Dancers and new works on the onsite Performance Ensemble.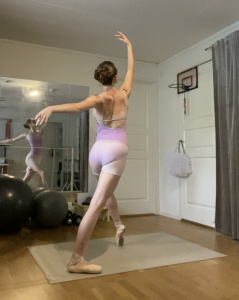 This year's dancers sing the praises of their renowned Artist Faculty. Joining all the way from Sweden, virtual dancer Felicia Andersson notes that working with Amy Seiwert was the highlight of her Pillow experience. "Amy taught me so much about choreography, improvisation, and screen dance, and she taught with such encouragement and dedication, all of her classes were a joy," Andersson says. "She had a profound impact on my relationship to dance and myself as a dancer and artist."
Similarly, virtual dancer Sarah Hurty says, "A highlight for me was working on repertoire with Annabelle. She gave so much artistic insight and helped us push our dancing to new levels."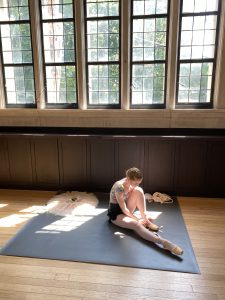 For virtual dancer Mia Steedle, Lopez Ochoa's "creativity in her choreography, set design, and film works" drew her to the program in the first place. She shared that "taking advantage of our available technology to connect with the dancers, faculty, and choreographers in an online learning atmosphere" kept her excited and engaged even through Zoom.
Virtual dancers learned Lopez Ochoa repertoire and performed the work in a virtual showing for Pillow School Sponsors and company directors. Yet it was experience with film and videography that shaped the experience of the online dancers. Micah Bullard talks about his change in perspective. "In my little experience with dance film, I had grown very attached to the idea of the entire work of choreography being seen on camera. Amy Seiwert opened my eyes to the beauty that can come from different camera views, such as zooming into a dancer's facial expressions or a dancer using the choreography to bring themselves into the camera frame."
Originally from Brazil, dancer Lucas Castro joined the program from his home in Utah. When asked what he will carry with him after his time with the Pillow, Castro says, "Besides all the knowledge learned about Forsythe, improvisation, creation of a dance film, and proper use of classical technique, I believe that the feeling of having a dance community that is here for me, whenever and wherever, is just priceless!" 
Acharya completed the 2020 virtual Contemporary Ballet program with The School at Jacob's Pillow and returned this year to dance at the Pillow campus. When asked about her biggest takeaway, Acharya says, "Don't fear failure. Let failure be a part of your journey."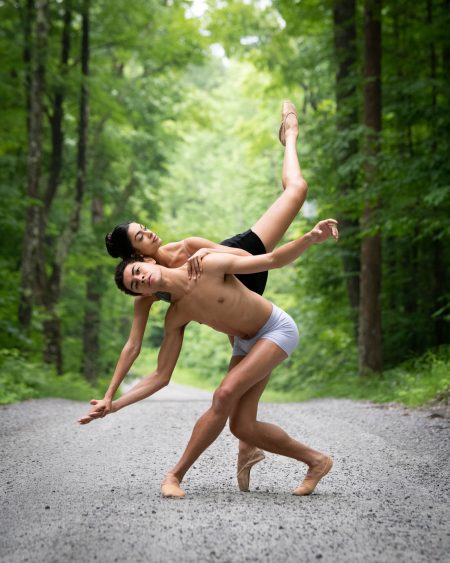 The Contemporary Ballet onsite Performance Ensemble of 11 dancers wrapped up their program with a performance in the Perles Family Studio; livestreamed for viewers, the performance included excerpts from Ballet Technique Class, alongside two premieres from Amy Seiwert and Annabelle Lopez Ochoa. Of the performance, Acharya says, "I have not felt so empowered and so much joy. Being able to dance with my talented peers was so inspiring."
Keep up with The School at Jacob's Pillow by liking their Facebook page and stay tuned on Instagram for more opportunities to hear from dancers and alumni!