The School at Jacob's Pillow 360 Intensives
The School at Jacob's Pillow wrapped summer Professional Advancement Programs on August 21. Check back regularly for updates about 2023 programs. Applications open in November.
Be among the first to hear about upcoming programs and application deadlines. Sign up for our e-mail list below!
The School at Jacob's Pillow
360 Intensives
The School at Jacob's Pillow is where dancers and choreographers define and strengthen their artistic voices, while making the connections that advance their work in the field, and is considered one of the most prestigious dance training programs in the world. The School is partnering with universities and arts organizations around the world to give more dancers an opportunity to work in person with renowned Jacob's Pillow Artist Faculty alongside esteemed faculty from our partner schools. Dancers will learn more about these highly regarded dance training centers, while strengthening your technique in a variety of dance styles, and gaining valuable career advice from these acclaimed artists. Dancers will also be virtually introduced to the world class resources and Festival programming at Jacob's Pillow.
360 Intensives in 2022
The School at Jacob's Pillow 360 Intensives seek dedicated, pre-professional dancers ages 14-18.
All 360 Intensives will be held in the beautiful dance studios of the partner organizations below:
Miami – New World School of the Arts | July 22 – 24

London – University of Roehampton | July 29 – 31
Chicago – Chicago College of the Performing Arts (Roosevelt University) | August 1 – 5
Applications for all 360 Intensives are due by May 20. All applications will be reviewed and dancers will be notified within one week of submission.
The School at Jacob's Pillow 360 – An Intensive in Partnership with NWSA
July 22 – 24
New World School of the Arts dance training is conservatory-based, grounded in classical ballet and incorporating dances of different cultures and newer forms. Supporting studies are in choreography, music, dance history, anatomy and kinesiology, movement analysis and dance production. NWSA is recognized internationally for the success and artistry of its professional alumni, for its distinguished professional faculty, outstanding dance curriculum, productive relationship with many international and national dance companies, the multi-cultural nature of our faculty and student body, and excellent facilities provided for dance.
Located in the heart of downtown Miami, on the Wolfson Campus of Miami Dade College, New World School of the Arts is a Florida center of excellence in the performing and visual arts that operates through an educational partnership of Miami-Dade County Public Schools, Miami Dade College and the University of Florida. This partnership makes it possible for students to earn a high school diploma, an Associate of Arts degree and a Bachelor of Fine Arts or Bachelor of Music degree in programs accredited by the National Association of Schools of Dance, Music, Theater and Art & Design.
Intensive Tuition: $400

The School at Jacob's Pillow 360 – An Intensive in Partnership with University of Roehampton
July 29 – 31
The BA Dance at the University of Roehampton offers an innovative and broad curriculum taught by artists and researchers who are specialists in their fields. At the heart of this program is Dance as an art-form in contemporary, multicultural Britain
drawing on practices from global perspectives. Students are prepared to engage with the Dance industry in a range of settings – as performers, choreographers, community dance artists, leaders in youth dance, administrators, producers and teachers.
Intensive Tuition: $400 (USD)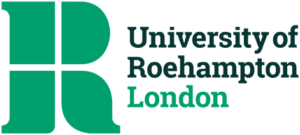 The School at Jacob's Pillow 360 – An Intensive in Partnership with CCPA
August 1 – 5
Housing options will be made available on the Roosevelt campus. Check back on April 1 for details.
Chicago College of Performing Arts (Roosevelt University) trains world class dance, theatre and musicians in unique BFA programs based in the heart of Chicago, one of the most creatively accomplished cities in the US. The BFA in Musical Theatre Dance Concentration is a pre-professional degree program designed to develop a strong foundation in the skills required for a career as a musical theatre performer, focusing particularly on the discipline of dance. The CCPA BFA program is a unique blend of Musical Theatre disciplines for the dancer and this five day intensive with Jacob's Pillow will focus on dance studies in Ballet, Jazz, Contemporary, Tap and Musical Theatre Dance styles.
Intensive Tuition: $650
Audition Video
Footage must be of clear viewing quality and preferably shot within six months, or as recent as possible, prior to submission. Videos shot outside of a studio, perhaps in a home, garage, or other setting are fine. Media-enhanced, highly edited, or promotional type videos are not reviewed. Adjudicators prefer one concise video with a table of contents; multiple videos will be viewed if contents are properly identified. Use one of the following file types to successfully upload your video(s): MP4, M4V, AVI, FLV, MOV, WMV, MPG, MPEG, M2V, MKV, and WEBM.
Verbal self-introduction, 1 minute maximum

Your name and current dance studio/place of training

Why this program is important for you this year

What you are showing on your video

Technique and Performance sampler

, 5 minute maximum

Center work  petite allegro and grand allegro combinations

 2 combinations or short solo excerpts – dancer can choose style/genre.
2. Written Statement 200 words or less
Talk about your dance goals.
3. Résumé
Include dance training and performance experience. 
4. Photos
Headshot or School photo (required)

Dance Shot (optional)
Age Eligibility
Dancers must be between 14 – 18 years of age by July 1, 2022 to register and participate in all The School at Jacob's Pillow 360 Intensives.
Liability Waivers 
Participation in any 360 Intensive requires receipt of a legally signed Liability Waiver, located within the application and registration forms upon acceptance.
Participation Requirements
The School's programs, on campus and at our partner locations, are designed for serious and dedicated upper intermediate to advanced dancers who are exploring dance as  a professional career. 
Dancers need to be physically fit for the rigor and intensity required in classes, rehearsals, and performances. This includes having the stamina to be fully active for at least eight hours per day.

If you are recovering from a recent injury or surgery, you need to recover fully and postpone your participation to a later time. We sincerely want you dancing for the long-term, not the short-term, and lack the facilities and resources for comprehensive recovery and rehabilitation care.
The well-being of all dancers and staff participating in The School at Jacob's Pillow 360 Intensives is important to us.
As of this writing, Jacob's Pillow and our partner schools will be monitoring procedures and regulations with regards to COVID-19 is ongoing, in consultation with a team of medical advisors. 

All 360 Intensive participants will be subject to applicable international, federal, and local COVID-19 requirements, as well as campus protocols established by the partner organization. This could impact an individual's travel plans and/or participation, in addition to an entire group's onsite interactions. 

Accepted dancers must complete a confidential medical history form, which includes immunization records, and note any conditions that could interfere with full program participation. 
FEES & REFUNDS
Program Tuition Fee 
$400 for three day intensives

$650 for 5 day intensives

Limited scholarship assistance may be available. Email

school@jacobspillow.org

for additional information. 

Fee balances must be paid in full three weeks prior to program start date
Refund Policy
Partial refunds are only granted for medical conditions and require a physician's note for: 80% if withdrawal notification is received by three weeks prior to arrival; 60% by one week prior to arrival; 30% by the third program day; and none possible thereafter.
Program Policies
Artist Faculty and Programming are subject to change. Jacob's Pillow will make every effort to post updates on this website and notify dancers in advance.

The School at Jacob's Pillow is authorized under Federal law to enroll non-immigrant alien students and encourages and supports diversity in all programs.

Jacob's Pillow is committed to offering a safe, caring, sharing, collaborative environment where artistic growth is possible for all.