"If you've got the right support, if you continue to follow your dreams, you will get there at some point. This is all happening because I started as a student at Jacob's Pillow."
Leonardo Sandoval; alum of The School at Jacob's Pillow's Tap Program
---
Jacob's Pillow has played a pivotal role in the artistic growth of many dance artists throughout the world. Support from our members and donors is the reason that we can offer opportunities for artists to learn, create, and accomplish their goals.
As we approach the end of our fiscal year, I ask that you consider becoming a member, upgrading your current membership, or making a donation of any amount to the Pillow by December 31, 2016 to play an even greater part in these life changing experiences.
As always, your generous gifts come with a number of exciting benefits. Members at the Supporter level and above are invited to all Creative Development Residency showings. This year I have programmed ten in total and I am excited for you to share in the artists' process. Come see Camille A. Brown, John Heginbotham, David Dorfman, and others as they develop work for the Ted Shawn Theatre, the Doris Duke stage, and beyond. Every single gift matters, so I encourage you to participate in any way that is right for you. View a full list of benefits and levels.
Members are a vital part of the Jacob's Pillow community. Without you, we would not be able to provide a place for artists to grow and transform. Together, we will make another year of these unforgettable moments happen!
Sincerely,


Pamela Tatge
Director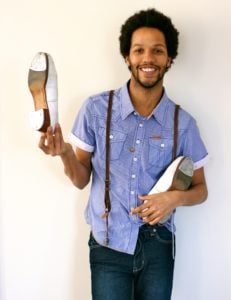 Yes, I want to support artists like Leo!
Donate by mail: Download and print your Membership form here.
Donate by phone: Call Danielle Iwata, 413.243.9919 x127
To make a donation via check:
Check can be made out to "Jacob's Pillow Dance" and mailed to:
Jacob's Pillow Dance
Attn: Development
358 George Carter Rd
Becket, MA 01223
To make a Stock Gift:
Transfer to:
UBS Financial Services Inc
DTC #221
For Credit to: Jacob's Pillow Dance Festival
Account #UN – 05020 – Ks
Broker: Sean Kelley
UBS Financial Services
300 Post Road West
Westport, CT 06880
800-243-4121
203-291-1038
All donations made before January 1 will receive 2016 tax-year benefits.