Intern Life at The Pillow
Every summer, interns travel from around the world to embark on a summer of invaluable training and mentorship towards their professional careers working alongside a team of seasoned arts professionals. Although the Jacob's Pillow internship is an exciting journey to begin, we understand you may have questions about what life is like at the Pillow, in the Berkshires, and during the 9-week summer Festival.
This guide is to help you better understand the Jacob's Pillow internship experience and help answer any questions you may have about living at the Pillow. If you have a question not answered here, please email internprogram@jacobspillow.org or call 413.243.9919. 
Jacob's Pillow is located in western Massachusetts at 358 George Carter Road, Becket, MA, 01223. Interns are responsible for their transportation arrangements and associated costs. However, Jacob's Pillow will provide pick ups at Bradley International Airport and Newark Liberty International Airport on the day of arrival at a set time. Or interns within driving distance may arrive to Jacob's Pillow by car. Please note services like Uber are not available in the Berkshires.
Jacob's Pillow is in a remote location – interns who have cars, and are able to, are strongly advised to bring them for the summer. The closest town with gas stations is Lee, MA, about 8 miles from the Pillow. If you are unable to bring a car, the Pillow will ensure you are able to access rides or borrow a car for reasons such as access to health care appointments, prescription pick-ups, required specialty food items, etc.
To better understand the Jacob's Pillow central campus, you can view a copy of our campus map here, and take a virtual tour here. (Please note that this virtual tour was captured before we lost the Doris Duke Theatre to a fire in November 2020. A new theater will be constructed on the site of the old Duke and will open in 2025)."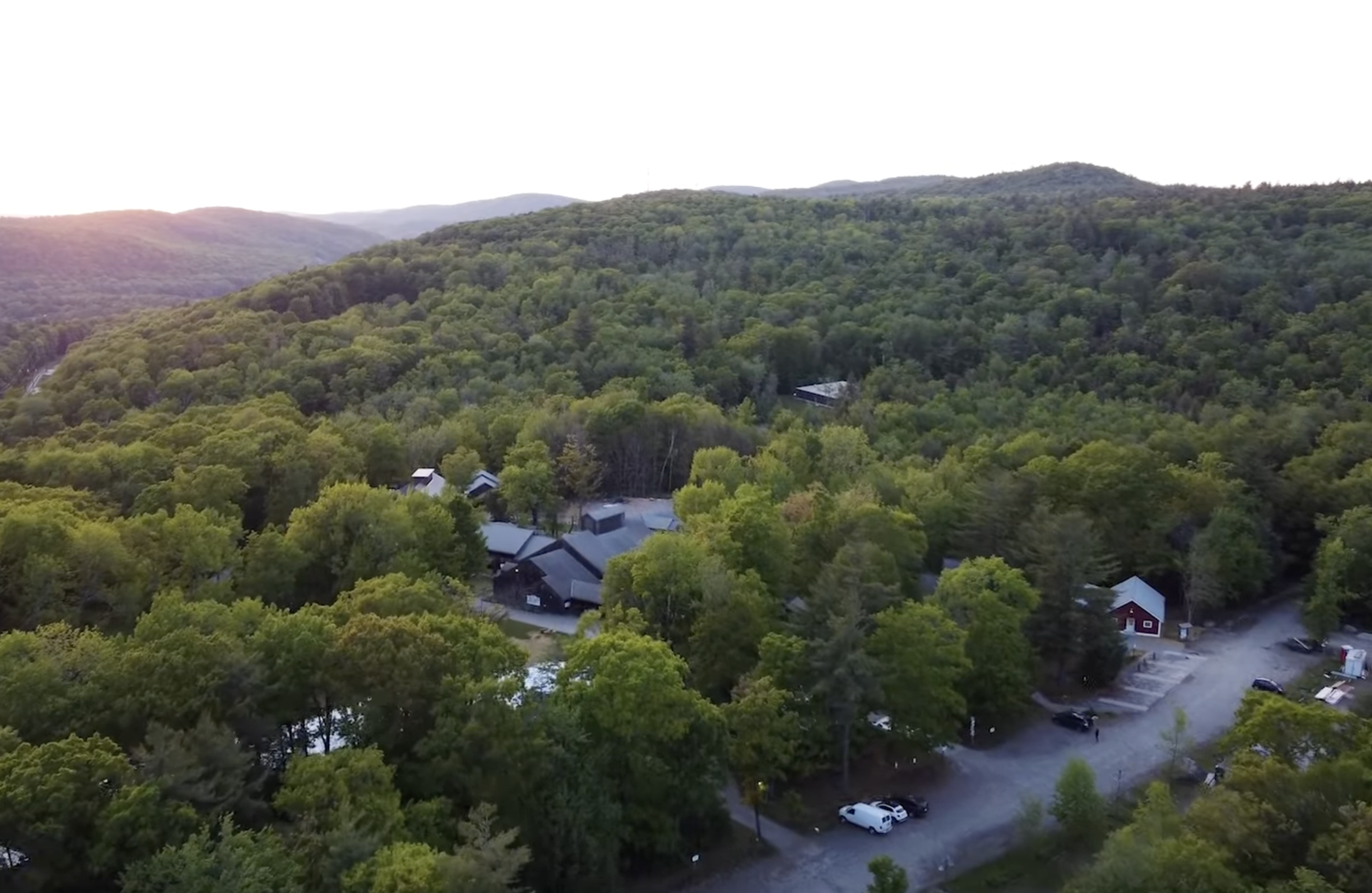 All interns live on the Pillow grounds within walking distance to offices. Each intern resides in a single occupancy room and has shared common spaces, laundry, bathrooms. Intern housing is ADA accessible, but the terrain of the path leading to some housing units is steep.
Three meals per day are provided by the Stone Dining Room, located next to Hunter House. People with special dietary needs must share them in advance. Vegetarian and Vegan options are provided at each meal. The kitchen takes allergies seriously and will make special accommodations. Your nametag given to you upon arrival will serve as your meal pass. Please note times and meals are subject to change pending campus-wide events.
The Pillow provides snacks and beverage service in The Nook throughout the day. There are complimentary snacks provided in The Nook late at night including bread, fruit, granola bars, and more.
Jacob's Pillow has an on-campus health office staffed by a variety of professionals, including health care coordinators, physical therapists, and emergency medical technicians. Access can be arranged for more specialized professionals; there are frequently costs/fees associated with this, so please discuss with your supervisor. We will have complimentary sessions with a mental health professional available on a first come first serve basis once a month. We plan to host a variety wellness activities including but not limited to short complimentary sessions of acupuncture, meditation, pilates/yoga, drumming, etc.
Jacob's Pillow works in consultation with an M.D. to develop, monitor, and respond to COVID-19 on an ongoing basis. All staff, interns, artists, and patrons who participate in onsite events at the Pillow will be required to be fully vaccinated and received all eligible booster shots. Any required PPE or additional COVID-19 testing will be provided by Jacob's Pillow. Read more about our COVID-19 policies.
Six-day work-weeks are required. Taking any time beyond the one-day off requires prior approval well in advance and is granted only for special circumstances. A fast-paced festival work environment requires long daily hours. Please note that July 4 occurs during the early days of the Festival, and as such is considered a normal work day for Pillow staff and interns.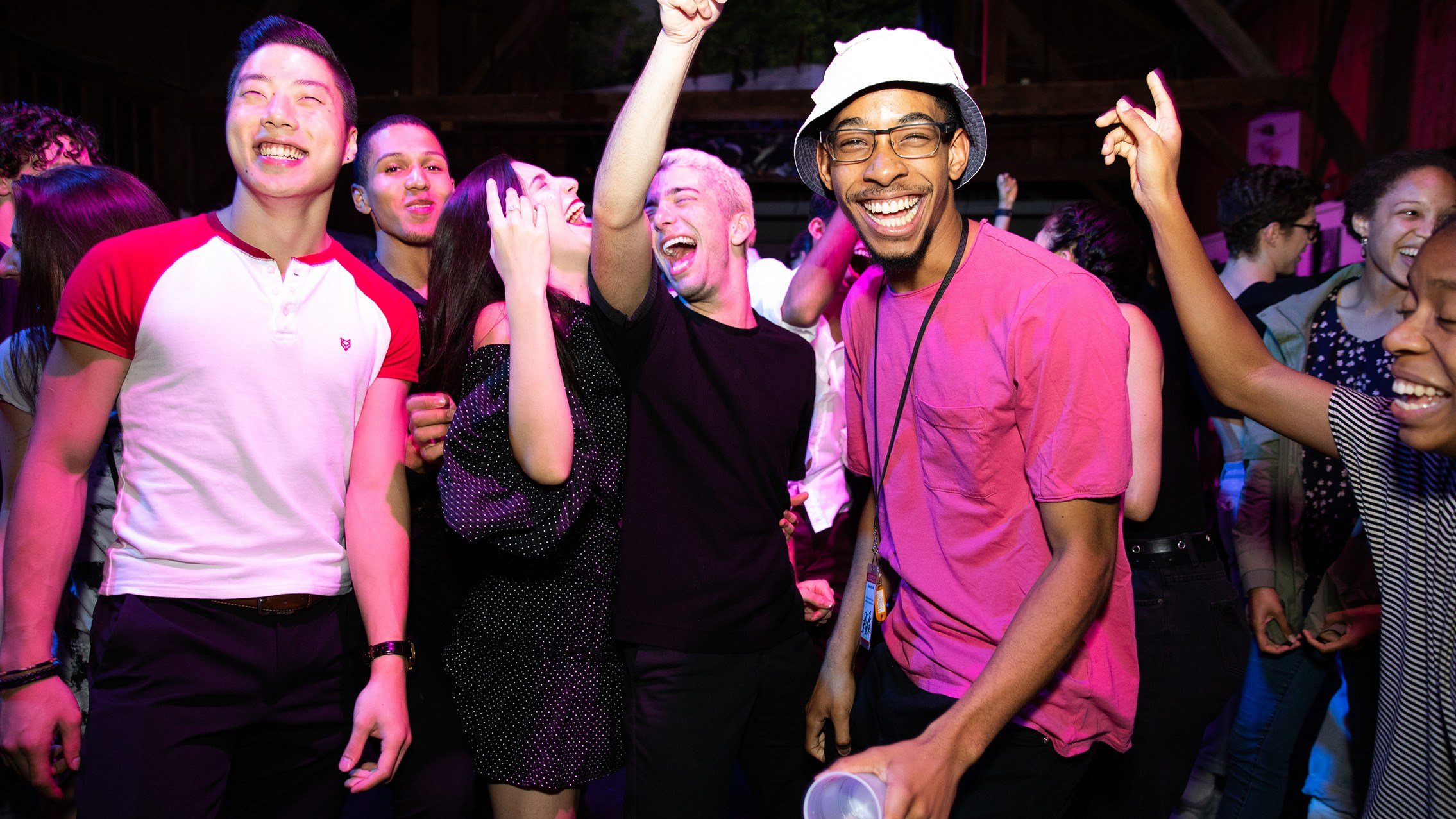 There are a number of social activities that are hosted and planned by Jacob's Pillow including weekly cast parties, BBQs, meet & greets, etc. However, the Pillow encourages staff and interns to develop their own dance classes, forums, showcases, activities, etc. as desired and time allows.