Jacob's Pillow's year-round premiere dance center for research and development
Read about the Fall 2021 Pillow Lab Artists
The Pillow Lab is a residency program that supports U.S.-based and international dance artists during crucial development, research, and technical stages of choreography-driven projects, and offers the opportunity to work in the Pillow's retreat-like atmosphere, regenerative landscape, and state-of-the-art studio spaces.
Now in its fourth year of serving artists, the Pillow Lab reimagined a residency program that has existed in various forms since the Pillow's inception in the early 1930s. Built from a field-wide scan which included interviews with a diverse group of 36 U.S.-based choreographers and examined existing choreographic residency programs at peer institutions, the Pillow Lab fits into the overall national and international dance ecology with a distinctive mission, vision, set of values, and approach.
Go inside the Pillow Lab with Jacob's Pillow Dance Award-winner John Heginbotham and acclaimed illustrator Maira Kalman:
Customized residencies offered through the Pillow Lab give artists the time and space to research and develop new work with varying levels of technical aspects and research components, including the opportunity to fund an essential "outside eye." They include access to the Pillow's Archives, free housing, a stipend, filmed archival video footage, and most conclude with an informal in-person work-in-progress showing as part of the In Process Series for members at the $500 level and above and partners of the College Partnership Program to provide reactions, feedback, and questions to the artists.
The Fall 2021 Pillow Lab season includes 4 residencies, bringing artists from around the United States to the Pillow's site. The work created during the residency may be at varying stages of development and may or may not be performed at the Festival. Artists that take part in the Pillow Lab are chosen through a closed selection process. Read the Fall 2021 Pillow Lab press release.
As artists continue to create and reimagine performance post-pandemic, additional space, time, and funding is absolutely essential to our field's collective recovery and success.

Pamela Tatge
Jacob's Pillow Executive & Artistic Director
Built from the Jacob's Pillow mission to support dance creation, presentation, education, and preservation; and to engage and deepen public appreciation and support for dance, the Pillow Lab strengthens the artistic core of the Pillow while expanding opportunities for year-round programming. Realizing the goals of Vision '22, the Pillow Lab enhances artist development while nurturing the process of choreography.
Creative development residencies have been offered to artists in past years, supporting hundreds of artists including Mark Morris and Yo-Yo Ma, Big Dance Theater, Kate Weare, Kyle Abraham, Jessica Lang, Rashaun Mitchell and Silas Riener, Bryan Arias, Suzanne Farrell, The Cambodian Project, Kimberly Bartosik, Jodi Melnick, Monica Bill Barnes, Chet Walker, John Jasperse, Dorrance Dance, and many more. A more robust and varied program is now possible through recent upgrades to facilities, including the opening of the Perles Studio, the acquisition of stage lighting equipment for the Doris Duke Theatre, and the addition of winterized housing, allowing for technical and research residencies as well as artistic.
PILLOW LAB
Most residencies in our fall 2021 cohort will culminate with an informal in-person work-in-progress showing limited to an intimate, invited audience of Jacob's Pillow Members and faculty and students from the College Partnership Program, and provide valuable feedback through a structured feedback session. RSVP is required.
Explore Pillow Lab Artists:
jumatatu m. poe and Jermone Donte Beacham | Aug 30 – Sep 10
Indigenous Enterprise | Oct 6–16
Taylor Stanley and Shamel Pitts| Oct 31 – Nov 3
Yve Laris Cohen | Dec 1–11
This cohort of artists is chosen by Pamela Tatge and Jacob's Pillow Associate Curators Ali Rosa-Salas and Melanie George.
---
Lead support for the Pillow Lab is provided by
The Andrew W. Mellon Foundation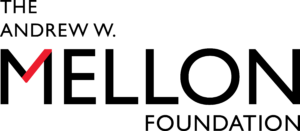 ---
For inquiries about having a Pillow Lab residency, please fill out this form:
Questions? Email [email protected]jacobspillow.org
Future of the Pillow
The Pillow Lab plays a vital role in strengthening the Pillow's artistic core, a main thread of Vision '22.