College Partnership Program
Join and shape the next generation of dance professionals
The Jacob's Pillow College Partnership Program exists to support dance as a means of research, discourse, and artistic expression for faculty, artists, scholars, and students – virtually and on-campus. At a time when many faculty members are being required to teach online, Jacob's Pillow has essential resources to support curriculum and learning. Joining the College Partnership Program provides all faculty, staff, and departments access to Jacob's Pillow resources.
In addition to public access to Online Jacob's Pillow Archives featuring collections of moving images, books, correspondence, photographs, and Festival program, partnership benefits & events include:
Consultations with archivists for faculty on research and curriculum design

Opportunity to apply for College Partnership Program Faculty Research Fellowship. Includes housing for up to two weeks, stipend, access to archivists.

Priority notification of Pillow opportunities including Jacob's Pillow Intern and Administrative Fellowship Program positions, The School at Jacob's Pillow professional advancement programs, and special workshops and classes year-round
Additional benefits for regional partners within driving distance of Jacob's Pillow:
Access to select full-length Pillow performances on growing research database

Jacob's Pillow Dance Stream

, including performances from 2018-2021 (available to regional partners only). 

Invitation to Annual College Partner Convening for partners across the region

Invitation to private in-person Pillow Lab work-in-progress showings and receptions, presented at the end of the artists' residency.

Deborah Goffe/Scapegoat Garden: January 22, 2pm

Kayla Hamilton: January 29, 2pm

Ladies of Hip Hop: February 26, 2pm 

Gesel Mason: March 12, 2pm 

Taylor Stanley: March 19, 2pm 

Ananya Chatterjea: March 26, 2pm

Emma Cianchi: April 9, 2pm 

Customizable visits to Jacob's Pillow including schedulable tours and seminars

Discounts to Dance Education Laboratory workshops (DEL) at Jacob's Pillow 
Read more about benefits below.
Become a Partner or Renew your membership for the '21-'22 Academic Year
Partnership enrollment is accepted on a rolling basis year-round, with a rolling renewal process in place. 2021-2022 Partnerships are active for the academic year through the 2022 Jacob's Pillow Dance Festival.
Institutional Partnership
Any dance group, program, or department within an institution of higher education (two-year and four-year institutions) is eligible for membership, and benefits extend to all continuing employees of the organization. Please note: At this time, Jacob's Pillow Dance Stream access is only available to regional Institutional Partners | $300
Individual Partnership
Individuals must have current or former academic affiliation with higher education. Please note: Individual partnership does not include Jacob's Pillow Dance Stream | $100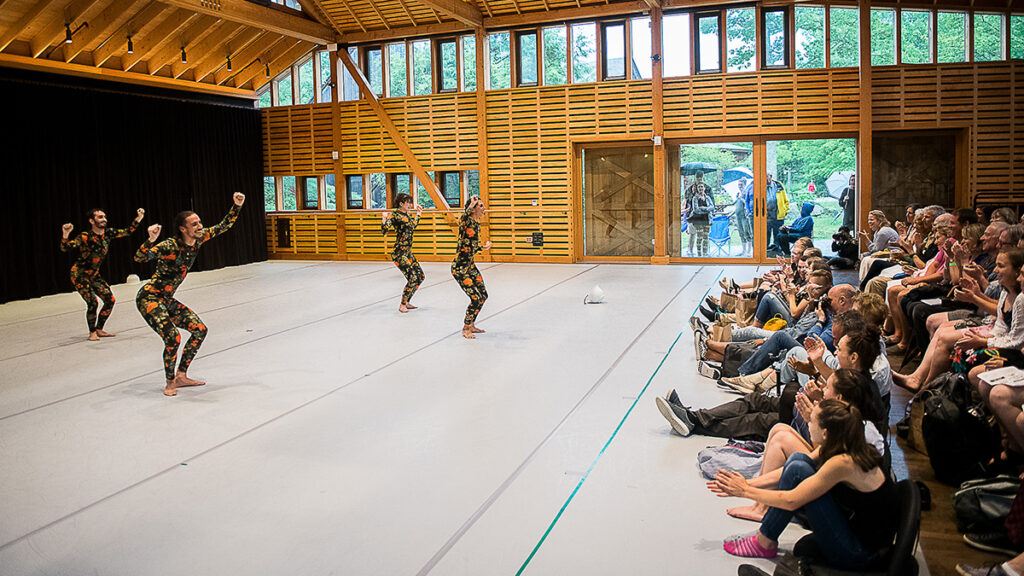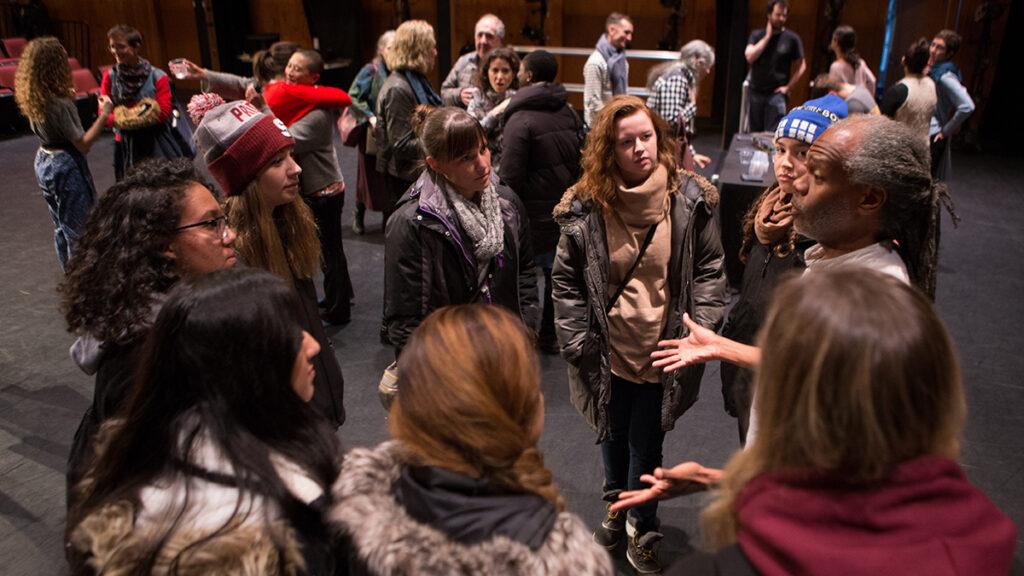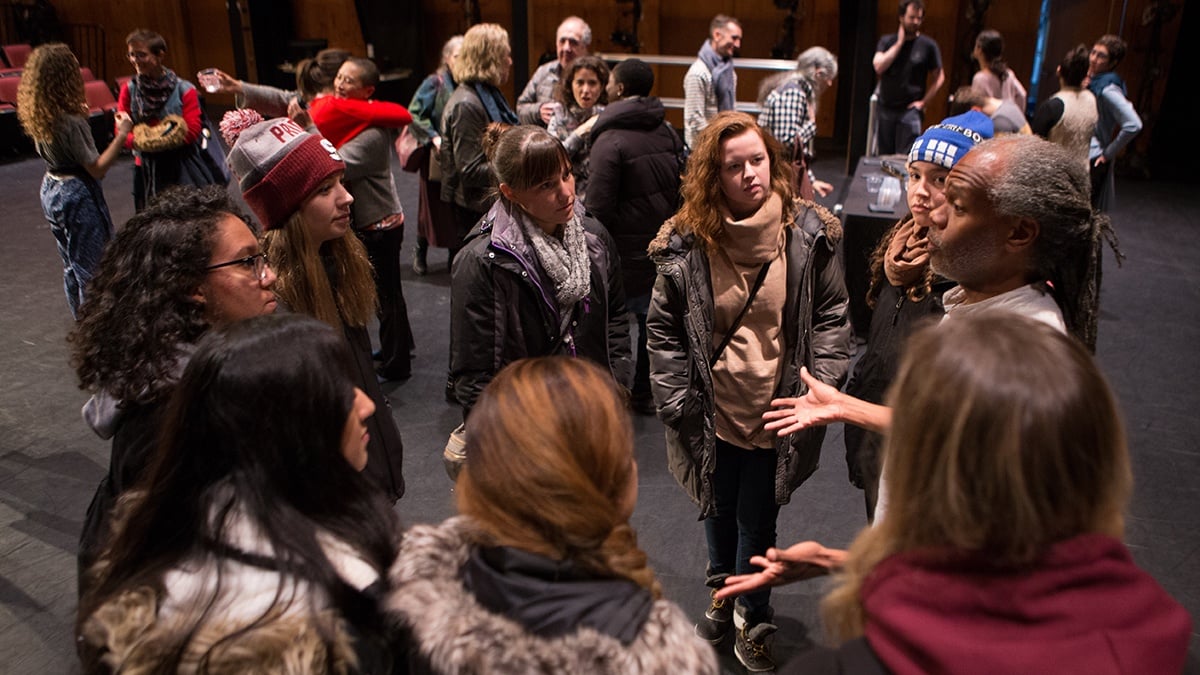 Webinar: Pillow Tools for Teaching Online
View a one-hour webinar exploring the digital materials available through Jacob's Pillow with Norton Owen, Director of Preservation, and Patsy Gay, Associate Archivist.
Partnership Benefits & Events include:
Personalized virtual reference assistance with Archives staff

Jacob's Pillow's virtual resources can support curriculum and research,
providing connections across the lens of dance scholarship. Many resources are free
to explore and access.
Jacob's Pillow Dance Stream is an ever-growing collection of full-length dance videos from the Jacob's Pillow Archives.
 Jacob's Pillow Dance Stream was created by Jacob's Pillow especially for Colleges and Universities to provide unprecedented online access to selected full-length videos previously only accessible at the Jacob's Pillow Archives. Watch recent performances by top national and international dance companies working in a range of movement styles including ballet, contemporary, tap, and traditional forms; in-depth interviews with artists and experts in the dance field; master classes from The School at Jacob's Pillow; historic films of Denishawn Dance Company and Ted Shawn's Men Dancers; and more.
Annual College Partner Convening, a gathering held each fall to network and discuss current issues in the field.

Save the date for the 2021 Convening on Saturday, Oct 30, 10am-2pm

Visibility on the Jacob's Pillow website with a link to your institution.
The Pillow continues to support dance artists in their choreographic process through residency support at the Pillow Lab. Join artists and companies at virtual "Inside the Pillow Lab" showings for conversations and sharing that reflect the first time many artists are together making in the same space again. Online sharings will range from short films, chronicling of Pillow Lab artist experience, movement sharing & discussion, and more. Plus, as a College Partner, you're invited to Conversations with Pillow Lab Artists, exclusively available to members of our College Partners and Jacob's Pillow VIP members. All showings happen at 2pm and are approximately 30 minutes in duration.
SPRING 2022 SHOWINGS:
January 22 | Deborah Goffe/Scapegoat Garden
January 29 | Kayla Hamilton
February 26 | Ladies of Hip Hop
March 12 | Gesel Mason
March 19 | Taylor Stanley
March 26 | Ananya Chatterjea
April 9 | Emma Cianchi
On the week of each showing, College Partners receive direct outreach from Jacob's Pillow with an invitation to join the conversations with artists.
Curated Day at the Pillow visits tailored to artistic and academic interests pending national and state Health & Safety Guidelines in response to COVID-19 in 2021.
Get notified first about our upcoming DEL at Jacob's Pillow professional development opportunities, now offered virtually. College Partner Participants receive a 20% when indicated upon registration.
Join Ann Biddle (Director of DEL at Jacob's Pillow) and Felice Santorelli (DEL Facilitator) in this online workshop series highlighting the Jacob's Pillow Dance Interactive site. Re-envision dance history as embodied inquiry using the extensive video and multimedia resources of the Jacob's Pillow Archives.
Jacob's Pillow Intern and Administrative Fellowship Program positions 

The School at Jacob's Pillow professional advancement programs 

Special workshops and classes year-round