Jacob's Pillow Accessibility Statement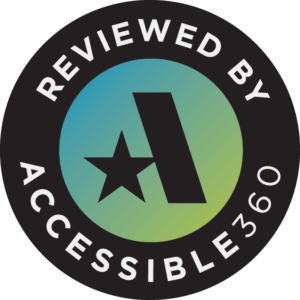 Jacob's Pillow is committed to providing an inclusive environment that cultivates the celebration of the art of dance and its positive impact on communities. We are dedicated to fostering a safe, comfortable, and enjoyable experience for patrons visiting our grounds as well as our website. You, as patrons and visitors of Jacob's Pillow, are expected to contribute to our mutually respectful and welcoming community and support the world of dance and its citizens for generations to come.
If you have difficulty using or accessing any element of this website, please feel free to call us at​ 413.243.9919 or email us at info@jacobspillow.org, and we will work with you to provide the information you seek through a communication method that is accessible for you and consistent with applicable law (for example, through telephone support).
Goal of being Better For All.SM
Jacob's Pillow desires to provide a positive visitor experience to all our patrons, and we aim to promote accessibility and inclusion. Our goal is to permit our patrons to successfully gather information and transact business through our website. Whether you are using assistive technologies like a screen reader, magnifier, voice recognition software, or captions for videos, our goal is to make your use of Jacob's Pillow's website a successful and enjoyable experience.  
Actions.​
We are taking a variety of steps and devoting resources to further enhance the accessibility of our website.
Ongoing Effort​.
Although we are proud of the efforts that we have completed and that are in-progress, we at Jacob's Pillow view accessibility as an ongoing effort.
Feedback.​
Please contact us if you have any feedback or suggestions as to how we could improve the accessibility of this website. If you have a need that is not addressed below, please call 413.243.0745 to make a request.
Accessibility On-Site
Our outdoor performance space is wheelchair accessible; please call 413.243.0745 in advance if you require special seating. Our Henry J. Leir Stage has been recently renovated and features pathways that include MobiMats, stairs with handrails covering rough terrain, and paved pathways to our ADA seating. For special events and venues, please call the Box Office for detailed seating information.
Accessible public restrooms are located on the Pillow grounds with ADA compliant sinks.
Administration buildings (Hunter House, Avnet, and the Company Management Office) include ADA compliant ramps.
Golf cart transportation between the parking lots and Henry J. Leir Stage is available before and after performances.
Transcripts are available for selected Pre-Show Talks.
Box Office Hours
March 17th-June 18th, 2023
Monday-Friday: 10:00AM-4:00 PM
Saturday/Sunday: Closed
June 19th-August 27th, 2023
Monday: Closed
Tuesday & Sunday: 11:00AM-4:00PM
Wednesday, Thursday, & Saturday: 11:00AM-8:00PM
Friday: 11:00AM-7:00PM
*Closed for Memorial Day (Monday, May 29). 
---
Contact Info
Phone: 413.243.0745
Email: boxoffice@jacobspillow.org