Dance for Social Justice™
Dance for Social Justice™ Community Residency
Dance for Social Justice (DSJ)™ is a collective dance journey towards social change. How do we work together towards liberation?
Join artists Mar Parrilla and Dey Hernández of Danza Orgánica in a 4-part workshop series exploring creative strategies for effective collaboration in our Pittsfield and Berkshire community – through movement, conversation, and art-making. 
All community members are welcome, ages 8+; Movement experience not required. We welcome artists from all mediums (dancers, visual artists, musicians, poets, etc). BIPOC participants are highly encouraged to participate.
Pittsfield Workshop Dates (locations to be announced):
Saturday, June 11 | 3-6pm 
Sunday, June 12 | 1-4pm
Saturday, July 2 | 1-4pm
Saturday, July 9 | 1-4pm
Plus! Work-in-process sharings July 15 and 21!
All participants will be compensated for their time, active participation, and creative contributions. We ask that participants are present in all 4 workshops to be eligible for an honorarium: $18/hour per workshop hour, for up to 20 hours. Additional compensation may be provided for rehearsals, work-in-process showings, and reflection sessions. Spanish translation will be provided.
We are committed to creating a safe and healthy environment for Jacob's Pillow activities for community members, collaborators, and audiences. Everyone's health and safety is deeply important to us.
To attend, we require proof of full COVID-19 vaccination with a booster shot, if eligible (ages 5+) as defined by the Centers for Disease Control and Prevention (CDC), in the form of either a vaccination card, a photo of the card, or a digital vaccine record, accompanied by a photo ID for those over the age of 18.
CDC-approved face masks are required (ages 2+).
Social distancing will be observed.
Jacob's Pillow does not accept a negative COVID-19 test result as an alternative to full vaccination, except for individuals under the age of 5, and for those who need reasonable accommodations due to a medical exception or sincerely held religious belief. Visitors under 5 who are not yet eligible for the vaccine and adults with a medical exception or sincerely held religious belief must show negative results from a PCR test taken within 72 hours or an antigen test taken within 24 hours. All unvaccinated visitors should complete and bring the Exemption Accommodation form.
100% of the Jacob's Pillow staff and artists are fully COVID vaccinated and those present will be masked and socially distanced. If there are any changes to these requirements, all registered attendees will be notified in advance.
For up to date and full COVID-19 protocols, please visit here.
What to Expect
Upon arrival, check-in to confirm registration and present vaccination status.
Expect to move and create together socially distanced and wearing masks.
Extra masks, hand sanitizer, and first aid kits will be available.
Questions about accessibility? Please contact Thasia Giles at tgiles@jacobspillow.org or at 413.243.9919 x161.
Workshop 1: Delving into ourselves.
Saturday, June 11 | 3-6pm
Who are the cojourners? Carefully facilitated movement explorations will prepare us for the journey ahead. Emphasis will be given to our individual stories, our biases, and what we bring to the space. We will be introduced to basic dance composition tools, and will co-create a container for the development of our work.
Workshop 2: Community. Identifying the joys and challenges. 
Sunday, June 12 | 1-4pm
In this workshop we will utilize creative movement to learn about our communities. What communities do we represent? What are the joys and challenges within our communities? This workshop serves as the groundwork for community-building.
Workshop 3: How do we work together?
Saturday, July 2 | 1-4pm
In smaller groups, we will go deeper into the challenges our communities face, to propose effective ways to address these concerns as a collective. Through guided conversations, storytelling activities, and continued dance/movement interactions, we will co-create short dance compositions based on the material that has surfaced.
Workshop 4: Weaving Stories
Saturday, July 9 | 1-4pm
At this final workshop, we will weave the material we have generated through dance, movement, and storytelling. We will have the opportunity for feedback, and contribute ways to move forward as a community in Pittsfield. The program wraps up with a collective dance composition about our identities, community building, and a solution-oriented proposal rooted in liberation and collective action.
Coming together and sharing: An invitation to share our work with our communities through presentations in community and at Jacob's Pillow, July 15 and 21.
Copyright: Marsha Parrilla and Danza Orgánica. Dance for Social Justice™. 2022
Who is this for?
DSJ workshops are open to all Berkshire County-region residents, artists, and/or community organizers. Free. All are welcome; ages 8+. No previous experience necessary.
What can I expect?
Explore conversations and movement towards liberation and social change through DSJ.
DSJ facilitators recognize that community narratives can be embodied, making movement a clear and creative way to express and transform these experiences. Prioritizing liberation and anti-oppression, workshops seek inspiration for participants to explore sustainable ways to address their concerns within an intentional and supportive community.
What could my commitment look like?
Commit to this 4-part workshop series and co-create a work in response to social justice themes emerging in our Berkshire-region communities. Participation in these workshops will be compensated. The series culminates in a work-in-process presentation on the Henry J. Leir Stage and at Third Thursday in Pittsfield. Sessions will be led by Mar Parrilla and collaborator Dey Hernández.
How can I get involved?
REGISTER HERE if interested in the project and Jacob's Pillow staff will follow up confirming your participation and next steps.
To consider upon registration:
If you have questions about the workshops or special accommodations, please contact us as community@jacobspillow.org.
Dance for Social Justice (DSJ)™ is a movement journey towards social change. We will gather in sacred space to envision the world we want to live in. Dance will be our anchor. DSJ invites us to radically dream together so we can conjure up new ways of living rooted in collective liberatory practices. The work spirals between facilitated individual restorative practices, looking into ourselves and our biases, and co-creating a dance composition focused on social change. We encourage participants to come with an open mind, ready for movement, and intentional community-building.
Pittsfield Moves! launched in Fall 2017 as a year-long artist residency led by choreographer Paloma McGregor (Director of Angela's Pulse) and MK Abadoo (Lead Facilitator of Angela's Pulse) alongside Berkshire County partner organizations Youth Alive!, NAACP – Berkshire County Branch, Manos Unidas Multicultural Education Cooperative, Railroad Street Youth Project, Berkshire Children & Families, and Transformative Development Initiative, among others. Originally conceived by Jacob's Pillow with The Berkshire Bridges – Working Cities Pittsfield and Angela's Pulse, Pittsfield Moves! is rooted in developing a practice of storytelling and relationship building through movement to address issues that affect Berkshire communities. Learn more about Pittsfield Moves! and our partners here.
For more information, contact community@jacobspillow.org.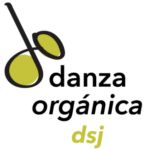 ---
Afrotaíno artist Mar Parrilla, was birthed by Mother Earth in the Caribbean, Borikén (so called Puerto Rico). She is the Founding Artistic Director, and lead Choreographer of Danza Orgánica.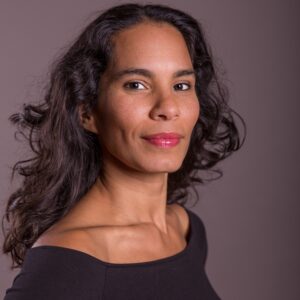 Dey Hernández is an architect, interdisciplinary artist, performance artist, and educator. She designs and directs workshops with AgitArte, a non-profit organization dedicated to artistic and popular education projects in marginalized communities.