The Ann & Weston Hicks
Choreography Fellows Program 
Program Directors Dianne McIntyre and Risa Steinberg | Read about the Artist Faculty
August 22 – August 31 | At the Pillow
Guest Speakers to be announced in the spring
For eight choreographers who have been creating professional work for a minimum of two years. Choreographers from varied traditions, who work in the United States and internationally, and consider themselves early to mid-career choreographers, with or without academic training, are welcomed to apply. Selected Fellows are generally 22-35 years of age, though those who more recently began choreographing, will be considered. Fellows and their dancers will need to meet Jacob's Pillow COVID-compliant protocols, which will be announced in 2023 and subject to change pending new developments. 
---
Led by long-time transformative dance artists and mentors, Dianne McIntyre and Risa Steinberg, the program is fully process-oriented, with no expectations of an end-product or public showing. Each day features extensive studio time for Fellows to advance their choreographic ideas through research and experimentation. Fellows invite two dancers to join them onsite to ensure that work developed at the Pillow can continue in their communities if desired. 
Choreography Fellows Sample Schedule
Discussions, assignments, and individual feedback sessions further guide Fellows in crafting and evolving choreography. Guest choreographers, dance presenters, curators, and other professionals in the field will meet and speak with the Fellows, and their dancers, to further share insights and career advice. This truly dance-immersive experience includes living onsite, researching in the Jacob's Pillow Archives, viewing dance exhibitions, seeing Festival company performances, and attending artist and scholar-led talks. Through the program, Fellows strengthen individual artistic points of view and acquire an influential network important for a choreographic career.
Participation costs for Fellows and their two dancers is underwritten, with the exception of travel costs. Fellows and dancers receive a modest stipend. A continued 10-hours of one-on-one mentoring will be available to each Fellow following the program.
---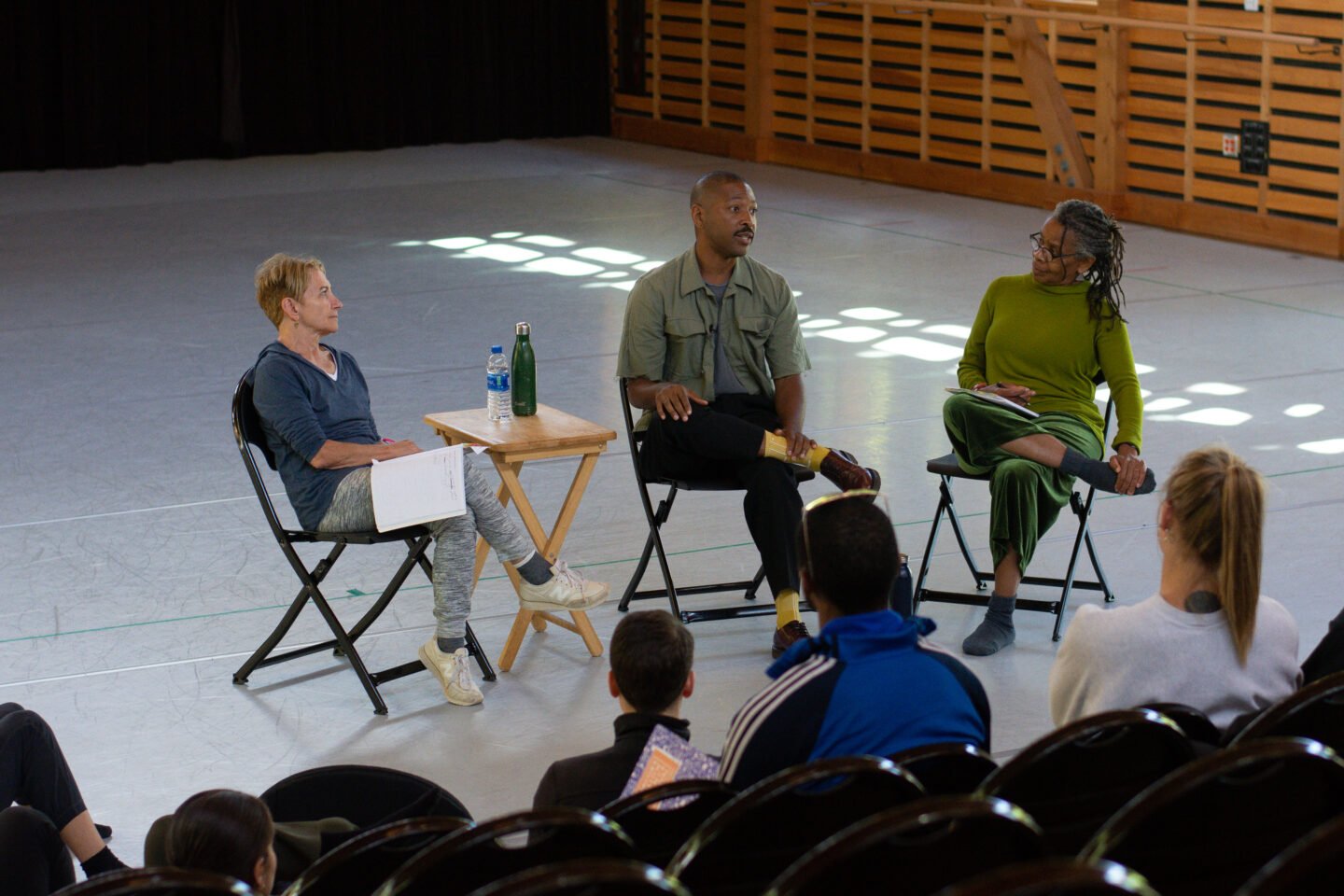 "This program addressed my needs as an artist as it gave me time, space, community and most importantly, mentorship. It provided me with the confidence that I have been lacking and skills to speak about my work and an ability to reframe myself."
—Hicks Choreography Fellow 2022
"I believe this is just the program to help examine what you need to say and how you can best communicate your ideas through the body to other bodies. I came into this program with an idea of myself and my work…and on the first day I lost that. And what I found was more valuable. I found myself within a bigger context and history of artists and voices that came before me. I came out with clarity and many questions to continue exploring."
—Hicks Choreography Fellow 2020
---
TO APPLY
Open the sections below to learn what you need for a competitive application.
PROGRAM FEES
Program Tuition Fee | Underwritten
Hicks Fellows are not charged tuition as program costs are underwritten by the program sponsors' endowment. A modest honorarium to help Fellows and dancers fully participate is provided; details will be described in the acceptance package.
---
Participation Requirements & Policies
Jan 23 at 12am/midnight EST | Priority Deadline | $35 processing fee
Feb 27 at 12am/midnight EST | Regular Deadline | $45 processing fee
After Feb 27 at 12am/midnight EST | Rolling Basis* | $50 processing fee
Acceptd offers financial assistance to applicants who meet application fee waiver requirements. Applcation fee waivers are subject to approval by the Acceptd Support team and are granted based on proper documentation, when provided in advance of an application submission. Contact Acceptd Support.
*Applications are reviewed on a rolling basis by Program Directors and School staff; with admittance status sent by email on a rolling basis. 
Want free streaming access to a performance from Festival 2022? Submit your application by the priority deadline, and you'll receive free access to stream New Zealand-based Black Grace's 2022 performance on Jacob's Pillow On Demand from February 6 through March 19, 2023.
Clicking BEGIN YOUR APPLICATION takes you to Acceptd, our application portal where you will upload materials described below.

Review the

Application Guidelines

located there in order to submit a complete and competitive application.

Before submitting, review your work carefully, as only complete applications are considered for acceptance.

If you need any assistance, contact school@jacobspillow.org.
Required Program Application Materials to Upload
1. Audition Video
Footage must be of clear viewing quality. Media-enhanced, highly edited, or promotional type videos are not reviewed. use one of the following file types to successfully upload your video(s): MP4, M4V, AVI, FLV, MOV, WMV, MPG, MPEG, M2V, MKV, and WEBM.
Verbal self-introduction, 2 minutes maximum

Introduce yourself

Share: your current choreographic interests, your choreographic strong points and deficits, how you envision this program impacting your choreographic work, the choreographic projects you envision for yourself in the near future, and whose work interests you today, in dance and in one other art form.

Work Sample no. 1

This work should be the piece that you feel best represents you today.

Share the complete work, no excerpts

Provide title, credits, when and where performed

The footage can be from a studio, performance, site-specific, zoom, or other venue shoot.

Work Sample no. 2

This work should be no more than three years old

Share the complete work, no excerpts

Provide title, credits, when and where performed

The footage can be from a studio, performance, site-specific, zoom, or other venue shoot.

Work Sample no. 3 is optional

A complete work, or an excerpt, of your choice

Not to exceed 10 minutes in length
2. Written Statement of Proposed Artistic Inquiry
In 200 words or less, please share:
The proposed creative/artistic inquiry you wish to explore during the program. Focus on the choreographic idea(s) to be explored; it is not necessary to have such details as music/composer, length of work, number of dancers, costuming, and other production elements outlined at this point.

Finish this statement: "This summer, in thinking about what I know how to do and what I haven't yet had the opportunity to explore in my life as a choreographer, I'd like to…"
3. Headshot
4. Résumé/C.V.
5. Support Material
Selected samples of programs, reviews, and/or articles about your work combined into one PDF document. 
---
Dianne McIntyre
Dianne McIntyre a 2022 Dance Magazine Award Honoree and 2023 Martha Hill Lifetime Achievement Awardee who creates work in dance, theatre (Broadway and regional), film, and opera. Known for collaborations with live music, she has toured internationally with her companies including appearances at the Joyce Theater, New York Live Arts, and Kennedy Center.
Risa Steinberg
Risa Steinberg is active in many facets of the dance community as a performer, teacher, re-constructor of the works of José Limón, rehearsal coach, and mentor to young, emerging, and established choreographers. She is on faculty at The Juilliard School. A native New Yorker, Ms. Steinberg attended the High School of Performing Arts.
---
Alumni Spotlight
Meet Sidra Bell: 2005 Choreographers Lab program alum and a "Bessie" Award winner. Sidra was invited to be an artist faculty for the 2022 Contemporary program, choreographing a new work on the dancers entitled Congregation.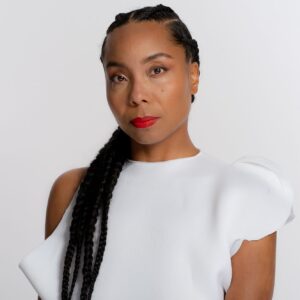 Read about Past Choreography Fellows and their reflections on the fellowship, and take a look inside the program with our conversation with Program Directors Dianne McIntyre and Risa Steinberg.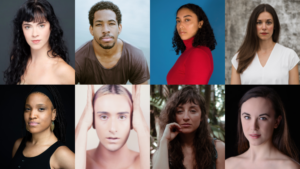 ---
2023 Programs | At the Pillow
Contemporary Ballet
Contemporary
The Dunham Legacy Revisited
Tap Dance
Choreography Fellows Program
2023 Artist Faculty
The School Experience
Alumni of The School
Perles Family Studio
2023 Workshops & Intensives | Around the Country
Jacob's Pillow 360
---
CONTACT US
If you have questions or need additional information, we are happy to help. Please email us at school@jacobspillow.org.
Explore our online Archive resource, Dance Interactive, to experience an invaluable tool able to support your growth as an artist.