For a week in June 2017, in partnership with Lift Ev'ry Voice and Jacob's Pillow, Camille A. Brown, Francine E. Ott, and Maria Monge facilitated a community residency designed for Pittsfield youth; engaging girls and young women of color in dance, as well as the intergenerational Pittsfield community.
The residency opened with two community workshops and three young girls and women workshops which explored the ways communities use movement as protest, liberation, and healing, and celebrated the power of African-American social dance and its impact and influence on American dance forms throughout history. The week culminated with a Celebration of African-American Social Dance, where Brown guided participants though a 400-year history of African/African-American dance to the live drumming of Marilyn, Sekou, and J.J. Sylla of the Bamidele Dancers & Drummers. Ott described the unifying power of these workshops: "By looking each other in the eyes, we are working together and celebrating together – that is what social dance is all about."
These gatherings brought community members of all ages and backgrounds into one room, from 5 years old to over 65 years old, dancing and moving together. Leah Reed, Vice President of the Berkshire County NAACP, shared, "we realize that there are parts of our community that work in a vacuum, or are compartmentalized, but we can't do that anymore if we want to be a community."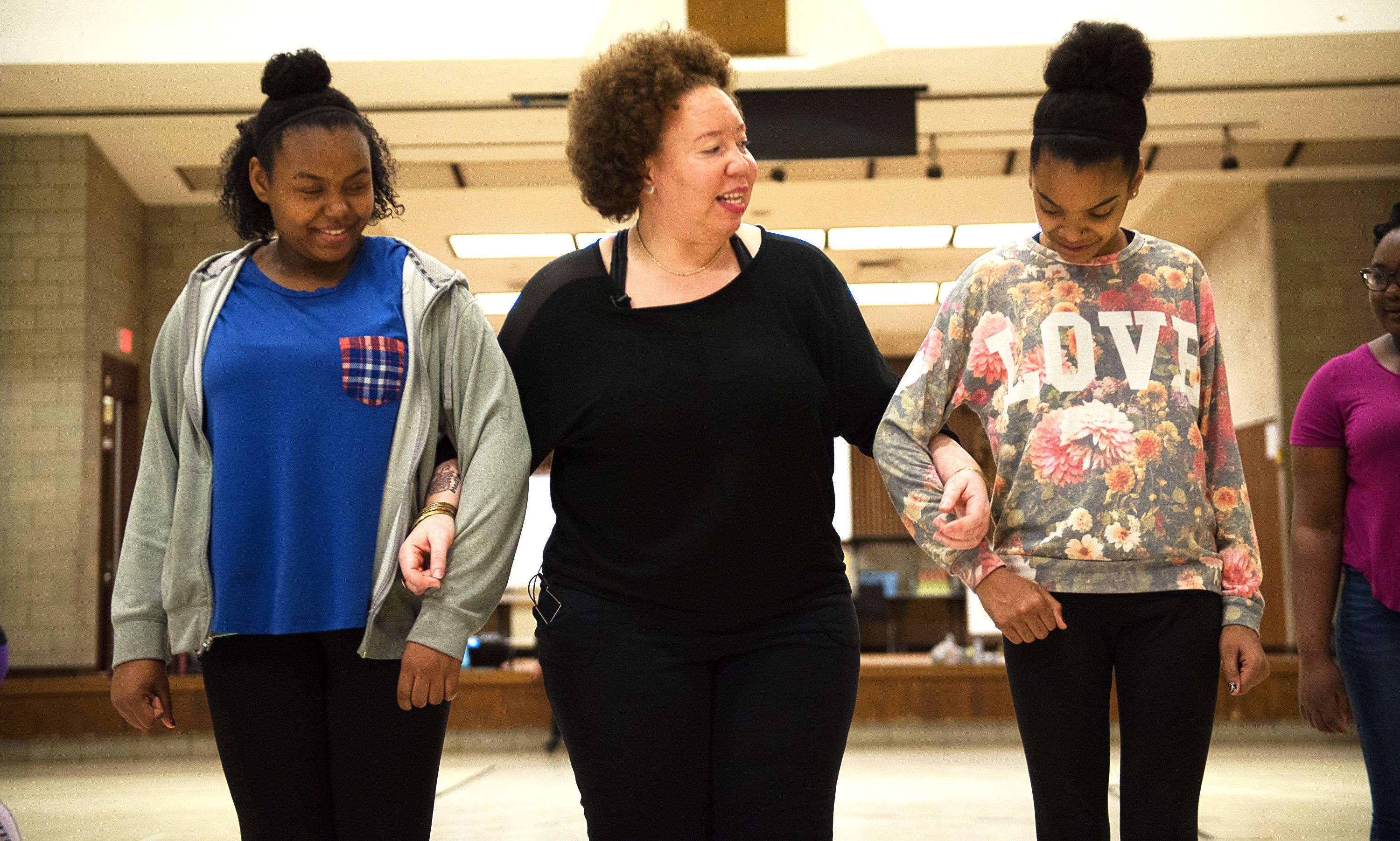 ---
Jacob's Pillow Interns Aki Blackshear and Maria Jelvis spoke with Camille A. Brown and Francine E. Ott about their collaborative process and what makes these residencies meaningful.
I think it is always important to be connected to your community…especially because I am black, it's important for me to let other black people in the community know that I am there and that I am interested in making those connections.

Camille A. Brown
Why is it important to have workshops like this in the Pittsfield area? And what was your goal for these workshops?
CB: It's important to let the people of Pittsfield know that we're there. In terms of seeing the demographic of Jacob's Pillow–it's mostly older white people who attend the shows. Being black, it is important to have other black people see the shows because it is our stories and it is for black people. It's important for me to let them know that I'm there.
FO: The goal was to get people to see that they have a voice. You don't get to do that all the time if you're only engaging people one way, and so that is the level I want to engage people on; not just dance but really getting to the heart of the person.
It's important to have this in Pittsfield to show how rich the area is in diversity, community, and in people coming together to really support each other. I really got a chance to see that throughout the week. Engaging with different groups each time and then at the end everybody coming together, realizing some people have never seen each other, some people didn't even know about each other, or other art forms in the area, or this group of people and what they do–and it is important for people to see what is really happening in the community.
What was the process like to collaborate with each other for this residency?
CB: Francine and I have been friends for over 10 years so the collaborative process started way before we engaged this particular community. She was the perfect person to be engaged directly with the community, and she also has a degree in Mental Health which I think is really helpful in terms of healing the body through movement and healing the soul and spirit. Maria was actually one of my students during the social dance program at Jacob's Pillow 2 years ago, and I know that she works with Francine as a dancer and I just thought that they would make a great team.
FO: In terms of preparing for the process of working through this community initiative, it was basically Camille being really open with a lot of the work that I do in dance and mental health, being able to do that through a social dance/social justice platform.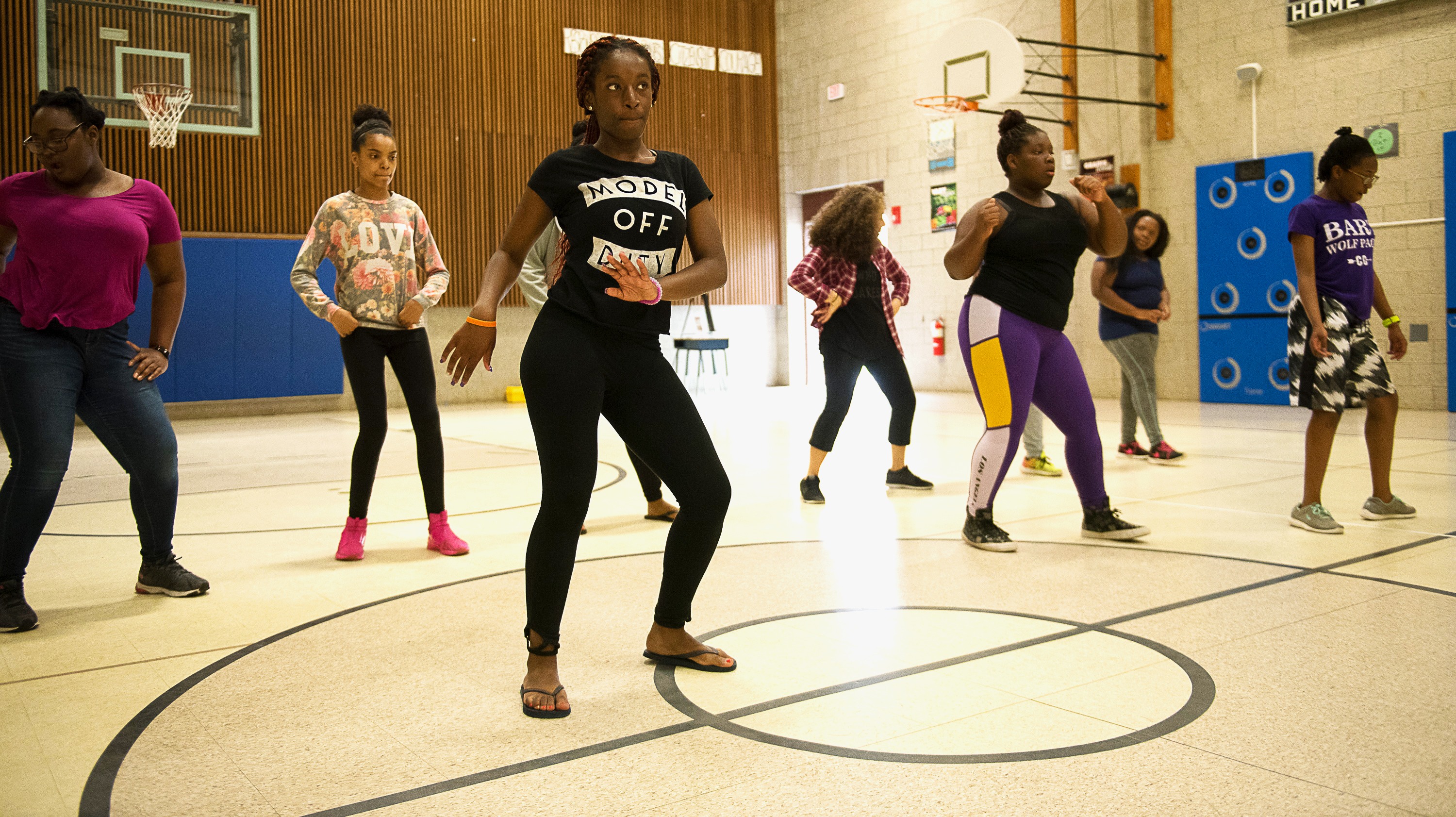 Everything that [Camille] has been doing was in the sense of reminding herself that even as a black girl, she has a voice…I want to continue to remind people to use that voice and take care of yourself.

Francine E. Ott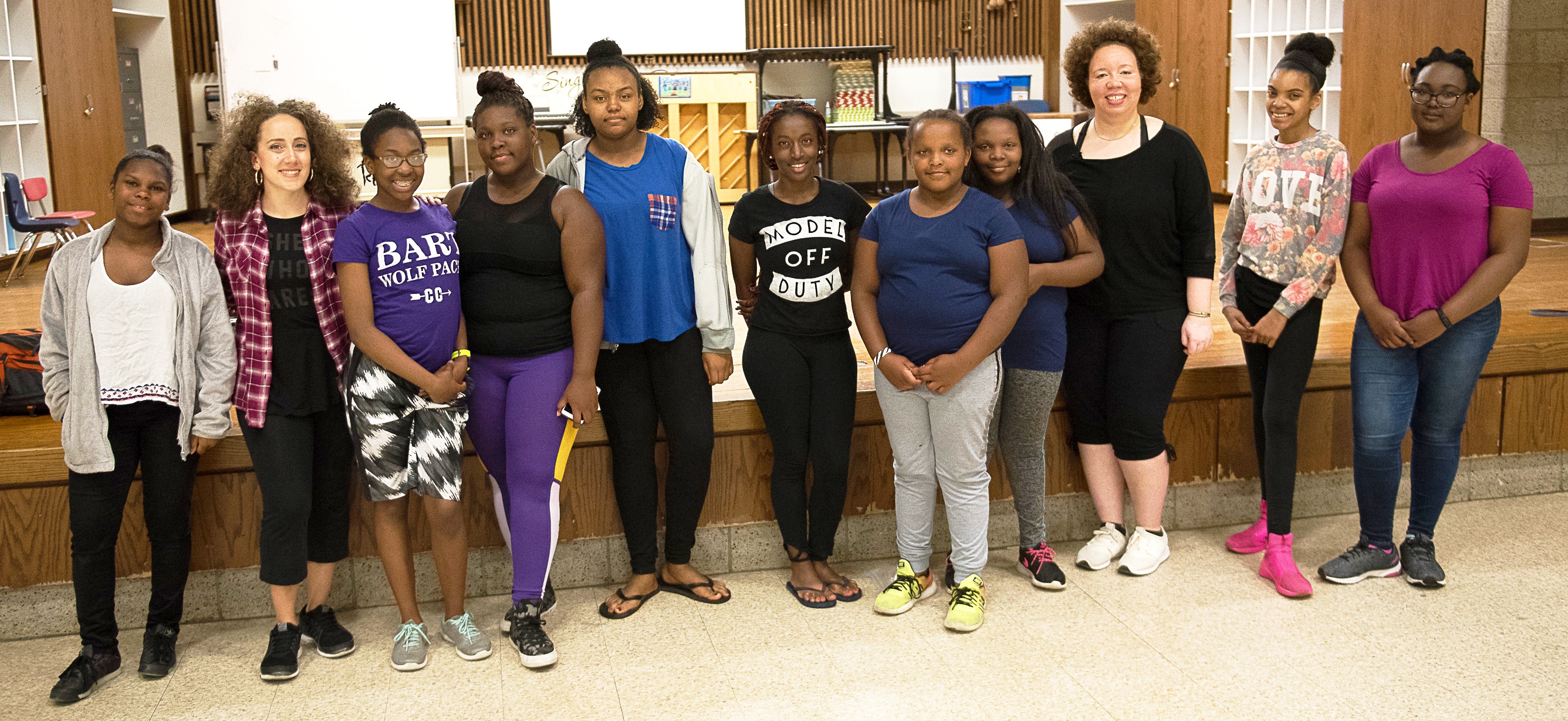 We celebrate our partners in this residency!
First United Methodist Church
Girls Inc. of the Berkshires – a program of the Gladys Allen Brigham Community Center
Lift Ev'ry Voice Festival
Morningside Community School
Pittsfield Public Schools
Community Programs & Events
Pillow artist and staff develop programs that connect participants to the physical, emotional, intellectual and inspirational world of dance.