Celebrated for its vibrant athleticism, humor, theatricality, and commitment to collaboration, Dance Heginbotham performed an evening of work in collaboration with Ethan Iverson, the critically acclaimed jazz composer at Festival 2022.
The program featured three works: a revival and two world premieres. Easy Win (2015) draws inspiration from the collaborators' shared experiences within a formal ballet class. The premiere of The Understudies is performed by John Heginbotham and Amber Star Merkens. Finally, Dance Sonata, the program's second world premiere, is the finale for which the performers have been preparing.
Keep scrolling to learn more about the program.
---
Dive Deeper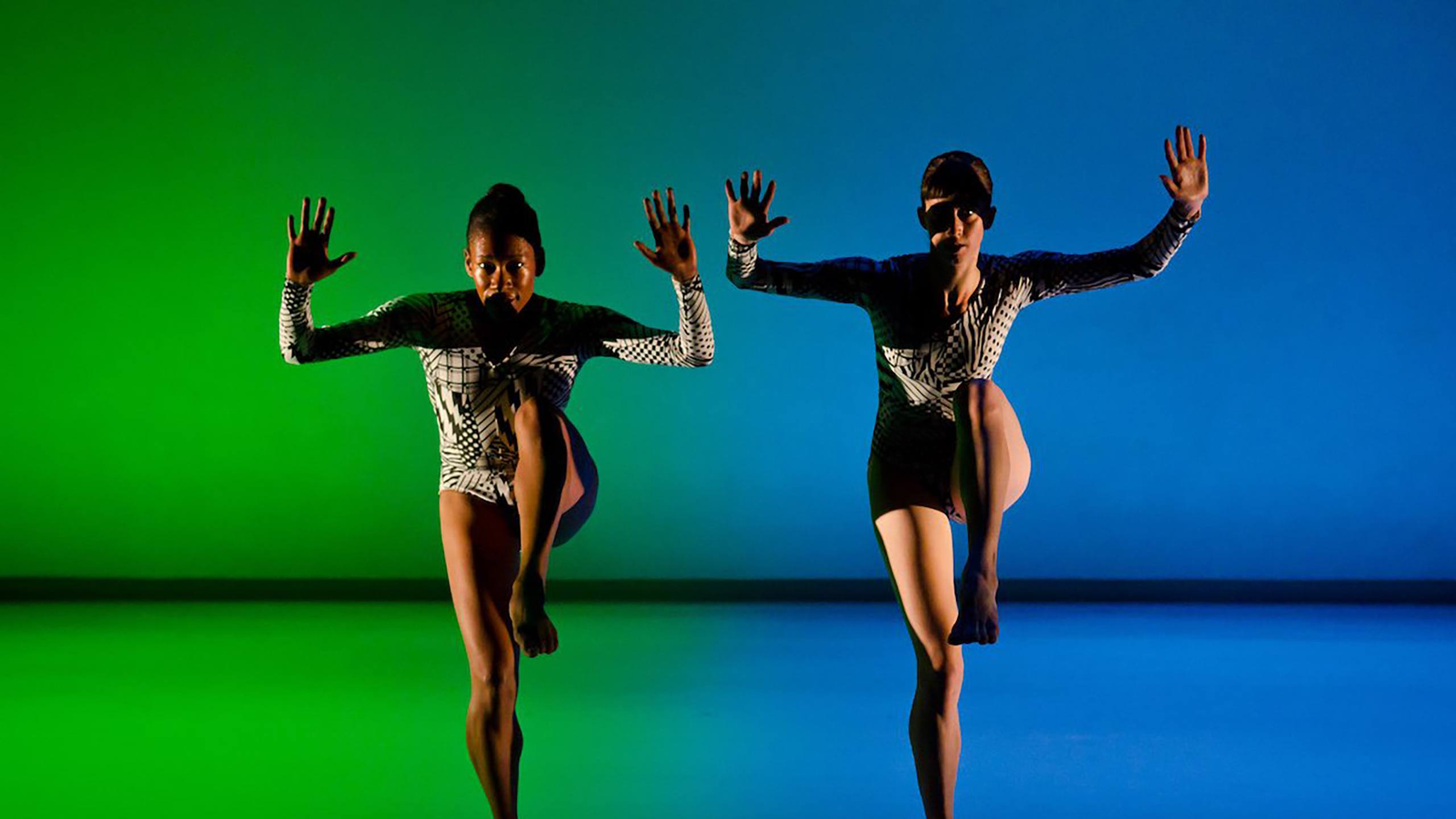 Read Sydney Skybetter's essay on John Heginbotham, which explores how the choreographer's robotic duets make sense of larger questions.
---
Listen to Our Latest PillowVoices Episode
Dr. Iquail Shaheed offers personal reflections on the life and work of his mentor, Milton Myers, a mainstay of The School at Jacob's Pillow since 1985.