Jacob's Pillow Dance Festival 2018
Dorrance Dance
Jul 18-22
Jacob's Pillow Dance Award-winner Michelle Dorrance returns to mark Dorrance Dance's fifth Festival engagement, bringing their latest, groundbreaking work Myelination and a world premiere. | LIVE MUSIC
Buy Tickets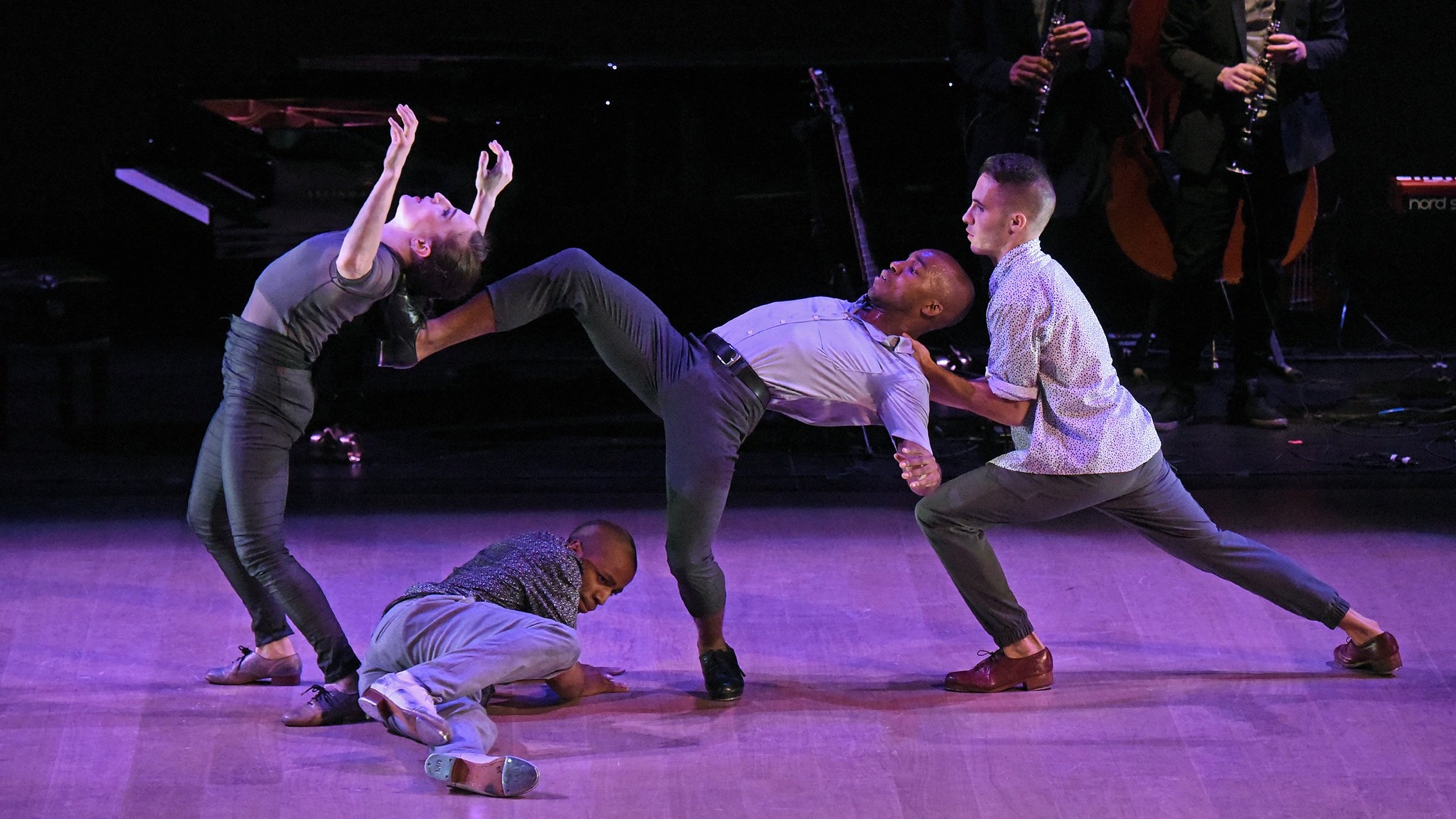 Cie Art Move Concept
Jul 18-22
Delivering a stunning balance of power and softness, this French genre-blurring tour de force of movement and motion is praised as "a thrilling fusion of hip-hop and contemporary dance" (The New York Times).
Buy Tickets
Ronald K. Brown/EVIDENCE with Arturo O'Farrill & Resist
Jul 25-29
Returning to the Pillow, this company performs a soulful and uplifting new work marked by Brown's iconic blend of African, Caribbean, and contemporary choreography set to Arturo O'Farrill's GRAMMY Award-winning Latin jazz. | LIVE MUSIC
Buy Tickets
Festival 2018
Check out Festival 2018 highlights! We've planned a jam-packed Festival Season that's equal parts cutting-edge and crowd-pleasing, including multiple Pillow debuts and world premieres, live music collaborations, work that was developed at our Pillow Lab, and companies that are returning to the Pillow for the first time in years.
Special Events
A fabulous season-opening party, intimate film screenings, an epic dance battle, a happy hour not to forget, an ultimate end-of-summer celebration, and many more!
Intent on legitimizing dance in America as an honorable career for men, choreographer and dancer Ted Shawn founded Jacob's Pillow in 1931.
"Thousands of people, of all ages, from across the United States and the world, have Jacob's Pillow to thank for opening their horizons to dance."

awarding Jacob's Pillow with a 2010 National Medal of Arts