Jacob's Pillow Dance Festival 2019
Mark Morris Dance Group
Jul 17-21
"A tour de force of artistic storytelling" (The Los Angeles Times), this audience favorite returns with deep, witty, poetic dance and an indisputable commitment to live music. | LIVE MUSIC
Buy Tickets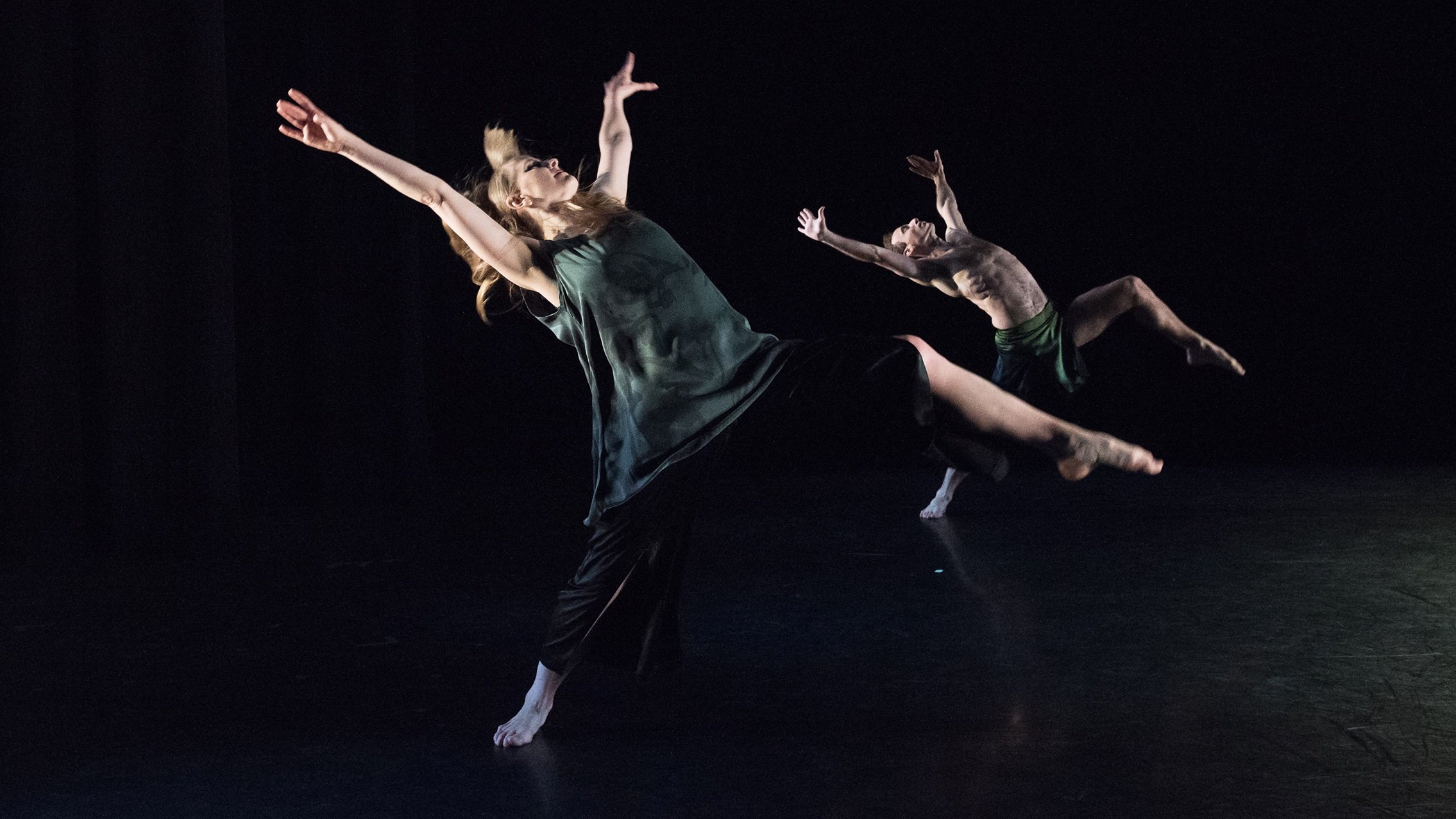 Umanoove/Didy Veldman
Jul 17-21
"Joy at every turn" (Scotland Herald), Didy Veldman's Umanoove makes its U.S. debut with The Happiness Project, an investigation into the seemingly endless search for fulfillment, in collaboration with violinist/performer Alexander Balanescu. | LIVE MUSIC
Buy Tickets
Paul Taylor Dance Company
Jul 24-28
Creating 147 original works over the course of his career, Paul Taylor is remembered for dances that capture life's joys and tackle some of society's most complex issues. The esteemed American modern dance company returns with special initiatives to mark the passing of their founder.
Buy Tickets
Special Events
Kick off your summer with the Season Opening Gala and an After Party, be part of the excitement in an All Styles Dance Battle, witness partnering in action in the Partnering & Science Lab with Reciprocity Collaborative, and more!
Intent on legitimizing dance in America as an honorable career for men, choreographer and dancer Ted Shawn founded Jacob's Pillow in 1931.
"Thousands of people, of all ages, from across the United States and the world, have Jacob's Pillow to thank for opening their horizons to dance."

awarding Jacob's Pillow with a 2010 National Medal of Arts