On June 18, 2022, Sidi Larbi Cherkaoui was awarded the Jacob's Pillow Dance Award at the 90th Anniversary Gala of the Jacob's Pillow Dance Festival. Sidi Larbi Cherkaoui is a mover, choreographer, maker, and dance visionary whose contribution to the dance field continues to inspire many. Cherkaoui's exploration of what dance can be has provided audiences with interdisciplinary works of art that beautifully exalt connections within the performing arts. His presence at Jacob's Pillow is an ode to the electrifying, curious, and explorative artistic environment that the Pillow has nurtured throughout its history. 
The Jacob's Pillow Dance Award is presented annually to an artist of incredible vision and achievement. The award carries with it a cash prize of $25,000, a glass sculpture made by Berkshire-based artist Tom Patti, and a retreat-like Pillow Lab residency in which Jacob's Pillow supports the creation of new works by the artist.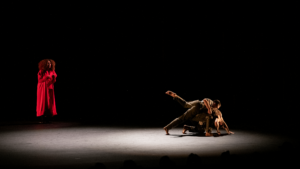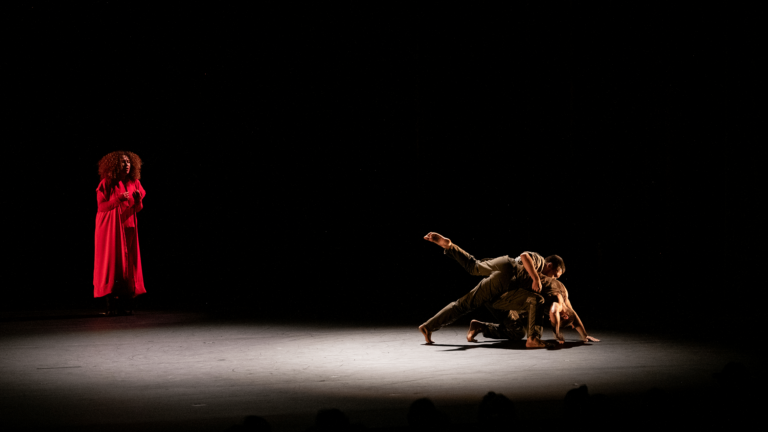 During the 90th Anniversary Gala, Pamela Tatge, Artistic and Executive Director of Jacob's Pillow said, "Larbi is an artist of exceptional creativity who has been pushing against boundaries and definitions his entire career." Following her statement, Sidi Larbi Cherkaoui's Antidote, performed by Robie Moore and Andrea Bou Othmane with live singing by Ghalia Benali, made its world premiere in the newly renovated Ted Shawn Theatre.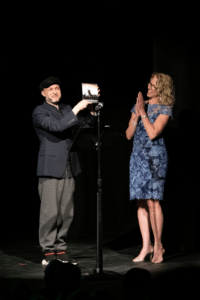 Following the world premiere of Antidote, Sidi Larbi Cherkaoui received the Jacob's Pillow Dance Award with humility and happiness. In his speech, he recounted his history at Jacob's Pillow, listing the many times this campus had been a source of support and a home to his artistry.
Cherkaoui first graced Pillow grounds in 2007 when his work Loin was performed by Ballet du Grand Théâtre de Genève. He has returned many times since then. In 2009, The Cedar Lake Contemporary Ballet performed Larbi's Orbo Novo, a work inspired by Jill Bolte Taylor's My Stroke of Insight. Soon after, his work Constellation, a piece that explores patterns created by sound and light sources to create constellations, was performed by Aakash Odedra in 2011. Cherkaoui's Fractus V, an exploration of the power of language as a means of government control, described by Pamela Tatge as a 'masterpiece,' made lasting impressions at Jacob's Pillow during its run in 2018. 
"We underestimate how important having a platform to express and share your ideas is. Jacob's Pillow has always allowed that for so many of us."
Cherkaoui shared his feelings of overwhelming joy for the event, "I cannot describe how moved I am as a gay man, queer, European with Arab roots receiving an award in the U.S." and "I humbly want to thank all of you from the bottom of my heart for listening and letting me share my story with you." 
Written by Lourdes Del Mar Santiago Lebron. Published August 2022.