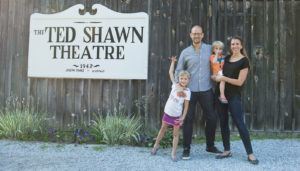 As the Festival Photographer and Video Producer, Christopher Duggan and Nel Shelby have some incredible, behind-the-scenes access to all that Jacob's Pillow has to offer. As parents of young children, that knowledge comes in handy. Each summer, Nel and Christopher relocate to the Berkshires with their children for a season full of dance, and they've become experts at taking advantage of the Pillow's family-friendly performances and activities. As Nel says, "It's been really fun to watch Gracie grow up at the Pillow, she thinks she owns the place!"
The experts happily shared their top Pillow Picks for families and children of all ages:
Family Pillow Picks
From Nel Shelby & Christopher Duggan
Enjoy a dance class together.
CD: We might bring our daughter to a community dance class or I might do a Families Dance Together class with her. She loves to dance, more than watching she likes to do it.
See a free Inside/Out performance.
CD: At Inside/Out, what makes it extra special is watching our daughter dancing in the back row.
NS: She asks questions now after Inside/Out…just that engagement that she has at such a young age with the performers…now she's more comfortable to walk down to the stage and to see the performers after the performance is over. I think the most wonderful thing is our kids feeling comfortable in such an artistic environment.
CD: Outside, anything goes. People bring their dogs, their kids, and their friends' kids to Inside/Out. They're running around and playing but it doesn't matter, they're being exposed to dance.
NS: There's lots of space. A lot of times kids bring a ball, and will be kicking the ball in front of the Great Lawn. Being able to expose them at a young age is important. I think there's little and big things you can do…Parents of young children don't have to shy away from it.
Picnic!
NS: I really like Saturdays…I just really like everyone coming on the Jacob's Pillow grounds earlier because of the matinee, and then I also like it because our kids come earlier, they'll be playing around the Pillow all day. I love the feeling of being in that space and picnicking, it feels like we're on vacation even though we're working.
CD: There are so many places you can picnic…behind the Ted Shawn Theatre, at Inside/Out, behind the Doris Duke Theatre, on the Great Lawn. People should feel welcome to explore and come early and give themselves extra time.
Number one tip for picnicking at the Pillow:
NS: Go as early as you can to get a picnic table.
CD: Bring bug spray.
See a ticketed performance in the theatres.*
NS: My mom brought Gracie to see Dorrance Dance once, and my mom had to hold her legs down from bouncing all over…my mom was afraid she was going to get on stage.
*Children 17 and under receive a 10% discount. A select number of performances have $10 Youth Tickets available.
Please call the Box Office at 413.243.0745 to purchase Youth Tickets.
"I really love every single thing at the Pillow, so a perfect Pillow day is covering all of the bases."

-Nel Shelby
More Family Picks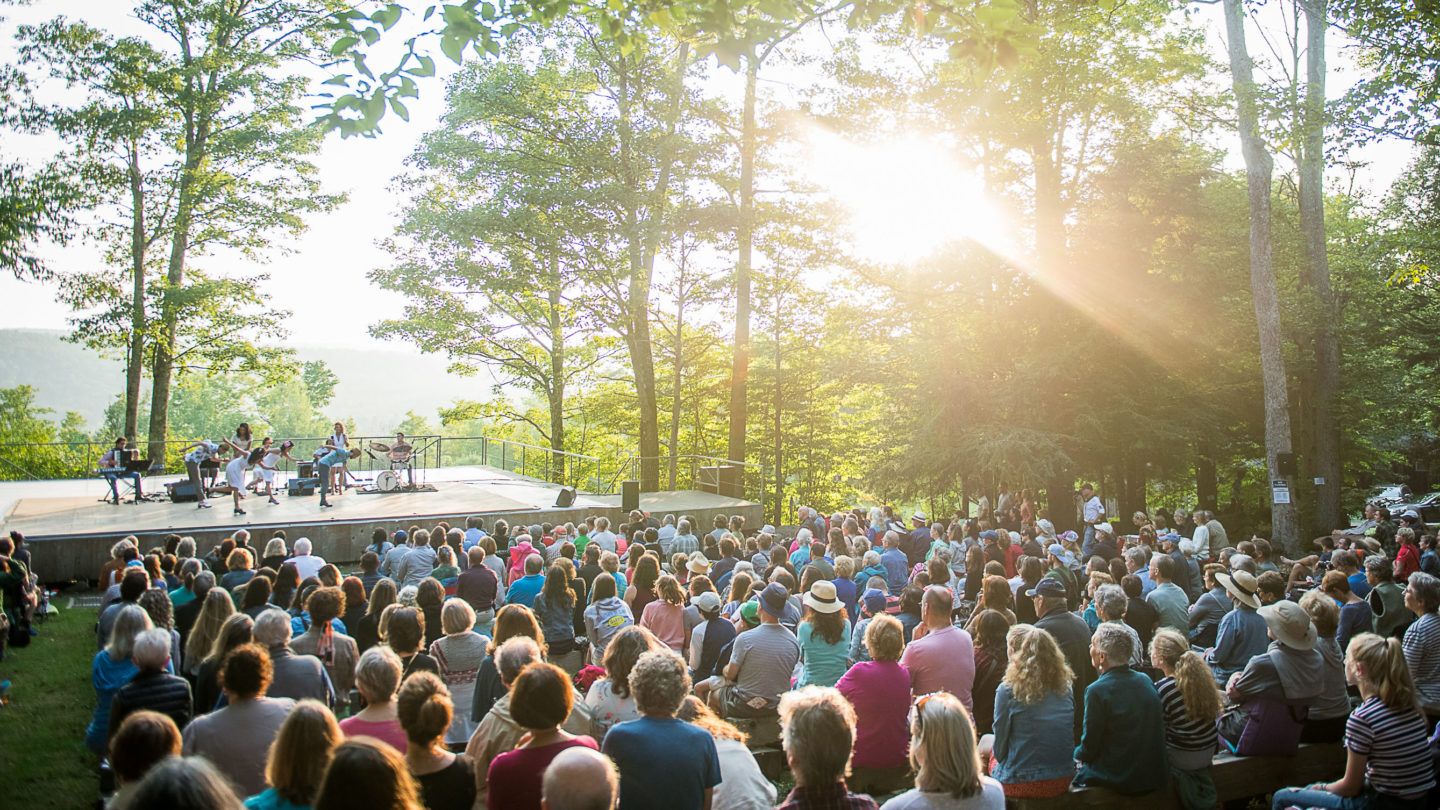 Free Outdoor "Inside/Out" Performances
Bring family and friends of all ages to the Inside/Out series, offering free outdoor performances by emerging and established dance companies and presentations by dancers of The School at Jacob's Pillow every Wednesday through Saturday at 6:15pm during the Festival.
Learn More
Families Dance Together
This Friday community class is a unique opportunity for children and adults to experience the joy of creating simple dances together.