As Director of Jacob's Pillow, Pamela Tatge sets the artistic vision and strategic goals for all aspects of the organization, including Festival programming, education, preservation, audience engagement, residency programming and artist support, long-term planning, collaborative programming, fundraising, marketing, and more. Previously, Pamela served as the Director of the Center for the Arts at Wesleyan University for sixteen years. Learn more about Pamela in our official press release.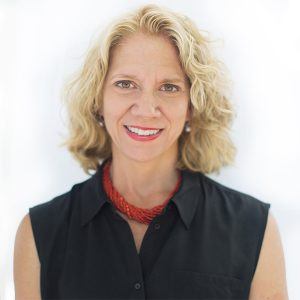 We sat down with Pamela after her first two weeks on the job in 2016 to talk about her background, her passion for dance, and her first impressions of life at the Pillow.
What attracted you to Jacob's Pillow?
Because of its history, it's been in my mind's eye ever since I started working as a dance presenter. I looked to the Pillow for the companies that were coming and the artists who were being nurtured there. And the Pillow's online resources were extensive in terms of my research. To have the opportunity to lead this institution in its next evolution was hugely exciting to me.
What surprises you most, after your first weeks at the Pillow?
First is my immediate connection to this land. Because I don't have a place to live yet, the Pillow is generously putting me up in a beautiful house on campus, and so I'm waking up every morning here, and I'm thinking about the Men Dancers and why they came here. I feel myself having no choice but to go outside every morning. So I would say the power of the landscape is surprise #1.
Surprise #2 is the number of seasonal staff that we will have, including 33 interns from all over the country and the world. I don't think I counted on that infusion of labor, and I'm so excited to meet everyone.
What are you most looking forward to this Festival season?
I can't wait to experience this Festival full-on. The times I've experienced it, I've just come in and been very much of a consumer. I'm excited to see the total ecology of the place–experiencing the breadth of the Festival from each Wednesday through Sunday, from our early morning Community Classes to the performances at night. I'm also looking forward to meeting with artists and giving them opportunities to develop and present their work in this magical place. To be nurturing the field the way I think it needs nurturing, I'm excited to have a hand in that.
Do you remember the first dance performance you ever saw?
I grew up in Bethesda, Maryland, so Washington, D.C. was our cultural center. And my parents took me to see Paul Taylor at the Kennedy Center, and the first dance was Esplanade. I had never imagined that dance could be so beautiful and transporting.
Do you have any hobbies?
I'm a foodie. I love great food, particularly exploring food from around the world. I love reading great novels, running, and movies. I'm a movie fanatic.