"What is Gaga?" This question cannot be answered simply with a few words. Choreographer and Artistic Director of Batsheva Dance Company, Ohad Naharin, began developing and discovering Gaga out of his curiosity to explore our body's availability and capacity for unique movement. Gaga classes focus on listening to the body and its physical sensations. Naharin claims that Gaga gives talented dancers a toolbox to "discover their hidden treasures." The form allows people and dancers to go beyond their familiar movement habits to find and explore new movement possibilities and use movement to connect, heal, and listen to their bodies. Gaga isn't about being perfect, it's about discovering your faults and embracing them. It is an ongoing and ever-developing movement research.
In our 86th Festival season, The School at Jacob's Pillow hosted the first Gaga Program lead by former Batsheva Dance Company member Bret Easterling. Twenty-five dancers from five different countries began each day with a Gaga class, similar to the ones taken by the Batsheva Dance Company. Repertory rehearsals would follow, which required dancers to apply Gaga principles to research and embody Naharin's choreography. To conclude the day, a Gaga Methodics class allowed each dancer to deepen their study of their ability to use and understand the fundamental elements of Naharin's research.
During the two-week program, dancers took master classes with Festival artists of Pilobolus and Ephrat Asherie Dance, participated in career-building discussions, studied in The Archives, and attended performances and discussions. Dancers also studied with the Artistic Director of Batsheva – The Young Ensemble, Idan Porges, Rehearsal Director Michael Sayfan, and Ohad Naharin himself.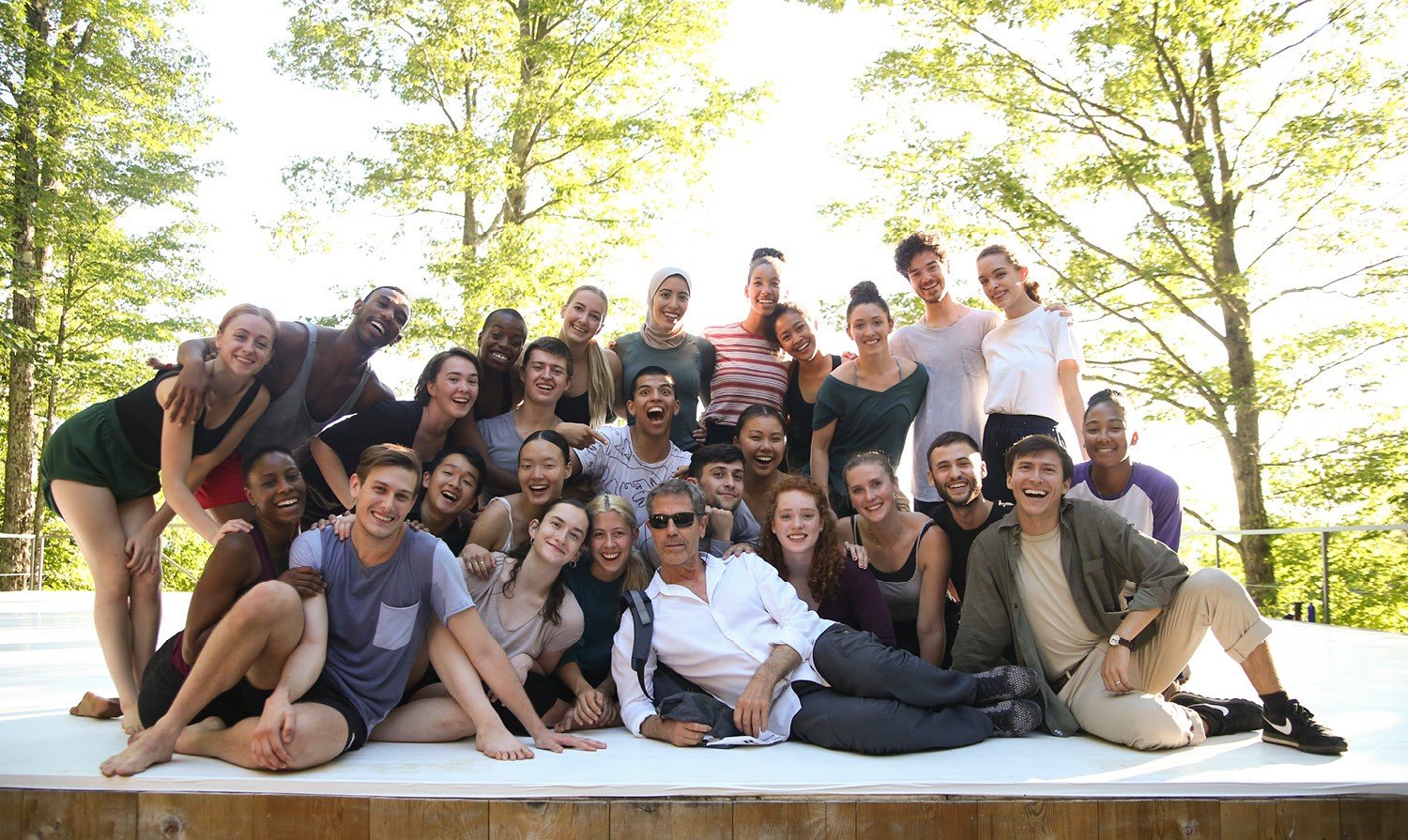 To better understand the movement research of Gaga we asked dancers of The School at Jacob's Pillow to answer the question, "What does Gaga mean to you?" Read below for their revealing responses: 
"Gaga is a movement language that anyone from any background can relate to. How trained you are is irrelevant, it's a physical sensation of being able to connect to yourself and your body. With Gaga you can connect to your inner creature and become hyper sensitive to the energy in and around you."
Jumana Al Refai
"Gaga is a full body experiment and research of one's capacity for unique movement. It is an experience of multi-layering sensation-based tasks. Though it is an improvisational class we explore sensation through different forms. The challenge is to constantly remain open, honest, and available to different sensations without anticipating or choreographing them."
Haley Williams
"To me Gaga is a movement language that carries me to secret worlds of fantasy. It's a physical way to lose myself in order to find myself."
Sydney Donovan
"Gaga is…A LIFE PRACTICE where the mind is FREE to let the body CREATE."
Trinity Dawn Bobo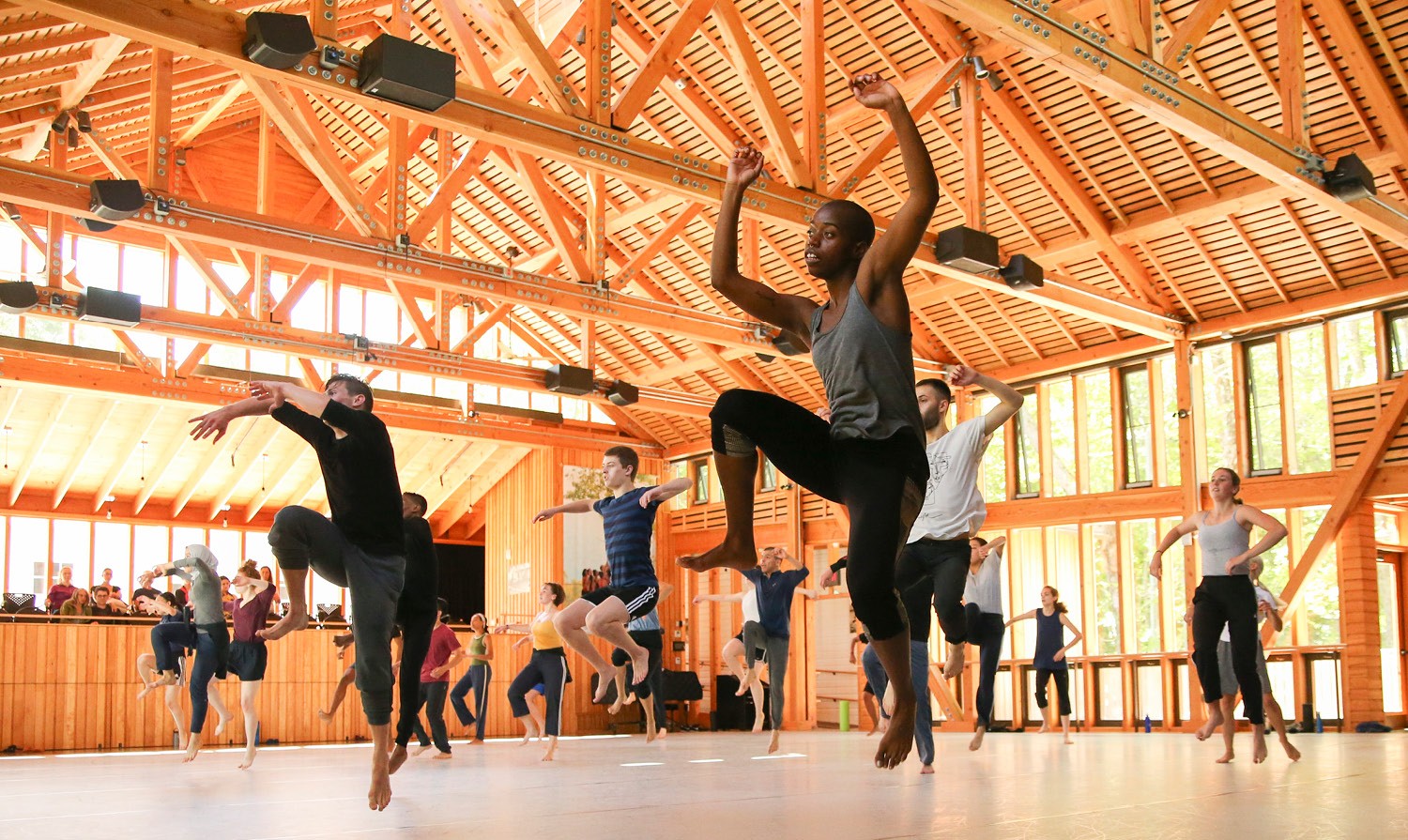 "Gaga is a movement exploration experience that focuses on the sensations and pleasures that can occur when you connect to your passion to move."
William Byram
THE SCHOOL AT JACOB'S PILLOW
The School at Jacob's Pillow is the continuation of Ted Shawn's vision of creating a space for dance education. Explore what programs are offered and School observation hours.
The School at Jacob's Pillow
The School at Jacob's Pillow is the continuation of Ted Shawn's vision of creating a space for dance education.