About
This performance took place on  July 13–17, 2022. Scroll for more information.
Kyle Abraham's highly anticipated work An Untitled Love was a creative exaltation that served as a thumping mixtape celebrating culture, family, and community. Composed of the catalogue of R&B legend D'Angelo, the evening-length work was an ode to Abraham's intense, personal connection with the Grammy Award-winning artist's music. In his own words, Abraham explained, "That love has never waned. D'Angelo's music has played an integral part in my deep appreciation for the richness of Soul – R&B music. Within his music exists the histories and Neo-romanticism of Black love in America."
A Jacob's Pillow Dance Award winner, Doris Duke Artist Award winner, and a MacArthur Fellow, Kyle Abraham is one of today's most in-demand choreographers. His company's evocative, interdisciplinary work has been praised for its "lush mix of modern and hip-hop dance" (The Boston Globe). An Untitled Love was a Pillow co-commission and had been developed through two residencies in the Pillow Lab.
Explore A.I.M by Kyle Abraham
Watch the Post-Show Talk
This Post-Show Talk features three artists from A.I.M by Kyle Abraham: artistic director Kyle Abraham and dancers Catherine Kirk and Martell Ruffin, moderated by Scholar-in-Residence Melanie George. The talk took place on July 15, 2022 following a performance of "An Untitled Love" at Jacob's Pillow Dance Festival in Becket, MA.
2022 Post-Show Talks are held at Jacob's Pillow after each Friday performance in the Ted Shawn Theatre, offering an opportunity for audiences to gain more insight directly from the artists themselves.
Read the Program and PillowNotes
In the Press
"One cast member of An Untitled Love, the 2021 dance by the postmodern choreographer Kyle Abraham, has called the piece a "Black love sitcom dance." Abraham, meanwhile, has called it his love letter to the neo-soul songs of D'Angelo and The Vanguard. I call it a match made in art heaven, a love supreme." Read the review of An Untitled Love in The Boston Globe.
"An Untitled Love beautifully presents dance as interpersonal communication. It's a theatrical love letter to social dance." Read the review of An Untitled Love in The New York Times.
Dive into Jacob's Pillow Dance Interactive
This ever-growing collection includes dance videos filmed at Jacob's Pillow from the 1930s to today and new illustrated essays. Explore more on Jacob's Pillow Dance Interactive.
Watch A.I.M by Kyle Abraham on Jacob's Pillow Dance Interactive:
Event Dates
Oh no! You missed this one! Check our calendar for future events.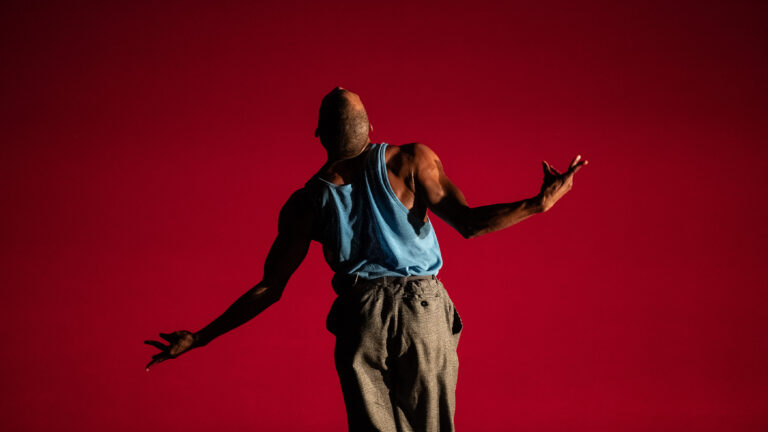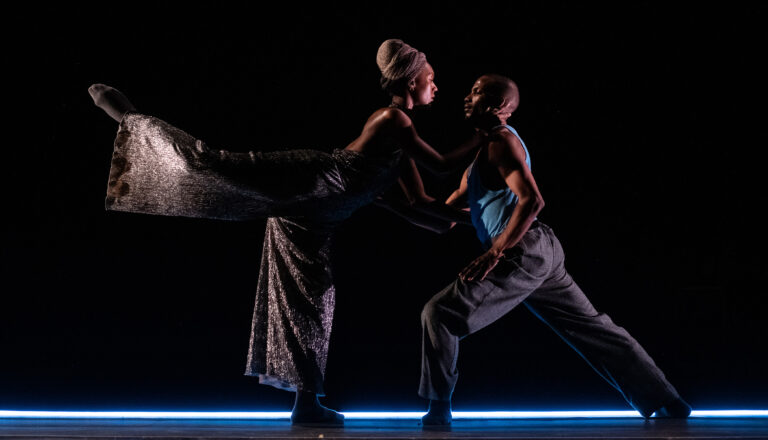 Bring Jacob's Pillow Home
A.I.M by Kyle Abraham
At Ted Shawn Theatre: Jul 13 - Jul 17