About
This event took place on July 13th, 2022. Please scroll for more information and resources.
Ballet Nepantla presented Valentina – a collection of stories that speak to the strength and resilience of women during Revolutionary Mexico. By fusing contemporary ballet with traditional Mexican folklorico, Valentina tells stories of hope and despair, struggle, loss, and triumph. Based in New York City, Ballet Nepantla is a contemporary dance company centered on stories from Mexican folklore. 'Nepantla,' an Aztec Nahuatl word meaning 'in-between,' speaks to the company's creative commitment to harmonizing contemporary ballet with traditional Mexican folk dance, and to bringing important Mexican and immigrant stories to multicultural audiences. Since its inception in 2017, Ballet Nepantla has grown to feature more than 15 dancers trained in classical ballet and ballet folklórico, and has performed throughout the United States.
EXPLORE BALLET NEPANTLA
Read the Program
In the Press
"As Dye danced, the movement seemed to be coming from her, Guajardo's, and the company's collective soul, providing an insight into who Ballet Nepantla is and what their artists stand for." Read more in Fjord.
Dive into Jacob's Pillow Dance Interactive
This ever-growing collection includes dance videos filmed at Jacob's Pillow from the 1930s to today and new illustrated essays. Explore more on Jacob's Pillow Dance Interactive.
Event Dates
Oh no! You missed this one! Check our calendar for future events.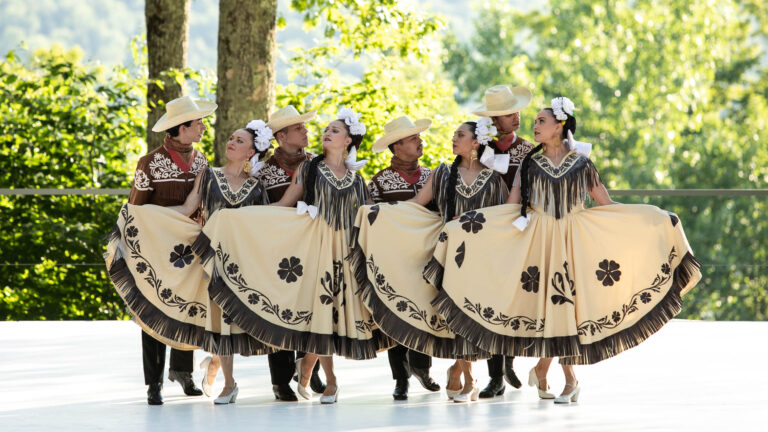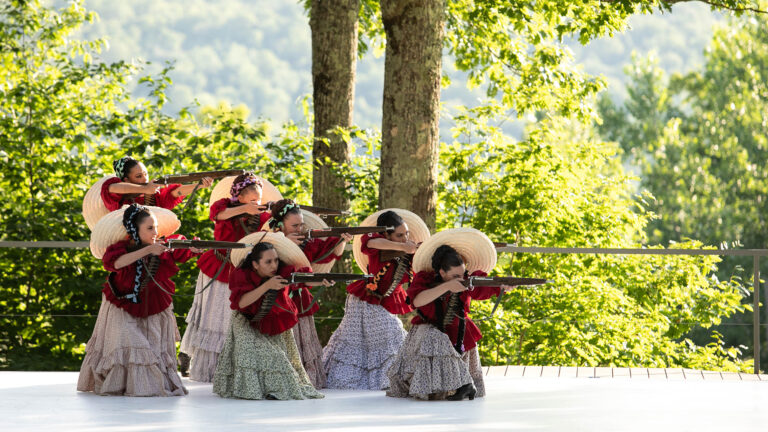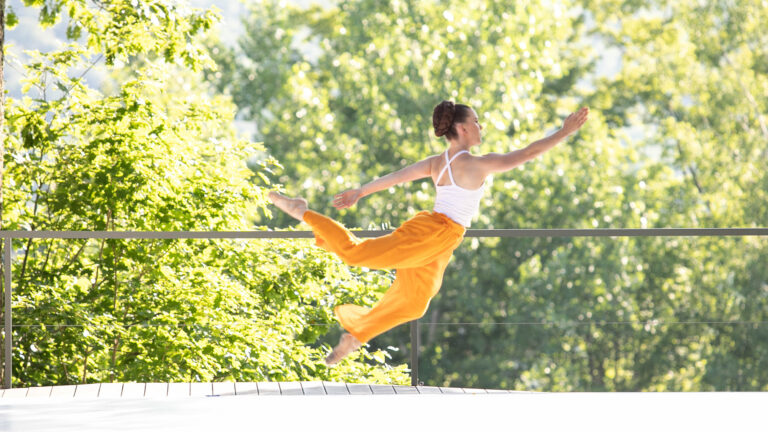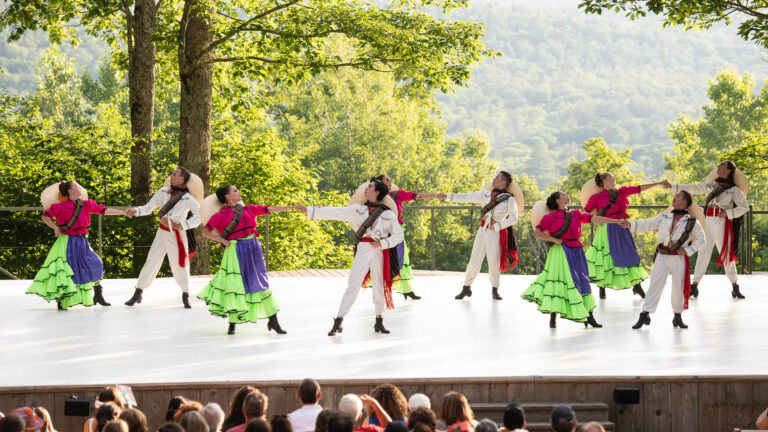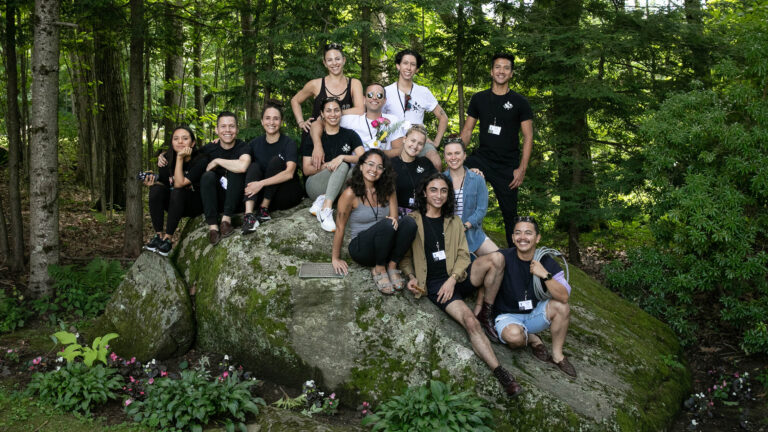 Bring Jacob's Pillow Home
Ballet Nepantla
At outdoor Henry J. Leir Stage: Jul 13