About
Virtual DELving into Dance History
Asian American Artists
We are pivoting to a webinar format. Stay tuned for details on how to access this content. For more information email community@jacobspillow.org.
Saturday, October 16 & Sunday, October 17, 2021 | 2-5pm Eastern
Facilitated by Ann Biddle and Felice Santorelli, with guest artists Dian Dong of Chen Dance Center and Yin Yue
DELve into the rich history of Asian and Asian American dance artists from the 20th century till today, led by Ann Biddle (Director of Dance Education Laboratory at Jacob's Pillow) and Felice Santorelli (DEL Facilitator). Uncover an often hidden and marginalized dance history representing Asian and Asian American artists, who have contributed to a broad canon of works in early modern dance and contemporary dance forms.
Guest Artists Dian Dong of Chen Dance Center and contemporary choreographer, Yin Yue, both of whom have extensive teaching experience, will share their unique expertise in this two-part workshop series. Dian Dong, a dancer, educator, and community activist, will share the work of contemporary choreographer H.T. Chen which highlights events in early Chinese American history. Contemporary choreographer Yin Yue will share her creative process focused on the innovative contemporary dance technique she created called FoCo technique™ as applied to choreographic process and dance education.
In this interactive, movement-based workshop, DELving course participants will
Experience aspects of the DELving into Dance History model with a focus on applied LMA, embodied dance history research, and collaborative dance making.
Explore different approaches to looking at a choreographer's work in both an exploratory and improvisational way and in a technical manner with a focus on two choreographers: H.T. Chen and Yin Yue.
Engage with Jacob's Pillow Dance Interactive, a growing online collection of dance videos and multimedia essays, and an Asian-Pacific American Heritage Playlist created by Norton Owen, Director of Preservation at Jacob's Pillow.

Move (according to one's own comfort level), engage in collective dialogue and collaborative dance making, and discover new approaches to improve one's teaching practice.
Designed to re-envision teaching dance history as an inquiry-based and embodied practice, DELving into Dance History is created for dance educators, including K-12 dance and college-level educators, dancers, and dance history enthusiasts interested in enhancing their remote and in-person teaching skills in dynamic and innovative ways.
---
Dian Dong
A graduate of The Juilliard School, Dian Dong studied with Shirley Ubell, Vladimir Doukodovsky, Alfredo Corvino, and Doris Rudko. She has worked with Anna Sokolow's Players' Project, Kathryn Posin, Janet Soares, Lance Westergard, Kazuko Hirabayashi, Lincoln Center Institute, the ADF 25th Anniversary Repertory Co, Walter Nicks, and the national tour of The King & I. She has taught at NYU School of Ed., Montclair State College, the Center for Modern Dance Ed. and Chen Dance Center. Ms. Dong organizes and designs the education programs for H.T. Chen & Dancers home-based and residency programs. She has participated in the Kennedy Center's Capacity Building Program led by Michael Kaiser, and attended the Executive Program for Non-Profit Leaders – Arts at Stanford Graduate Business School. She and H.T. Chen are the proud recipients of the 2012 Mid-Career Award from the Martha Hill Dance Fund. Ms. Dong was a featured Dance Artist and facilitator as part of the DEL Tracing Footsteps: Honoring Diverse Voices in Dance History in NYC- Into the Heart of Chinatown curriculum.
---
Yin Yue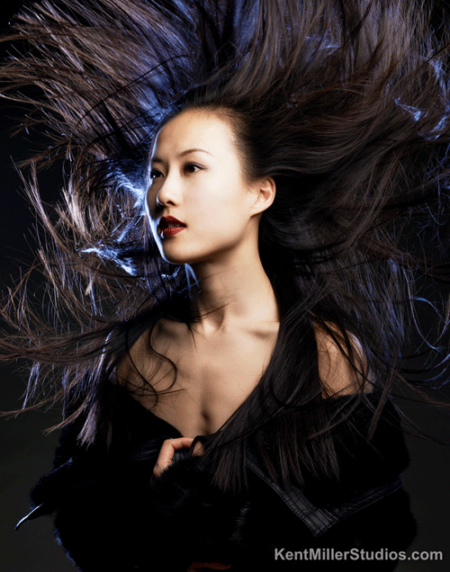 The founder and artistic director of YY Dance Company (YYDC), Yin Yue is an internationally recognized performer and choreographer. Yin studied at the prestigious Shanghai Dance Academy and NYU's Tisch School of the Arts where she received her MFA in 2008.
In 2018, Yin founded YYDC, a NYC-based, non-profit contemporary dance company dedicated to the teaching, production and performance of original choreographic works by Yin. Yin's signature FoCo Technique™ represents a dynamic fusion of folk and contemporary dance. YYDC's mission is to incorporate Yin's signature movement style into live performances and choreographic commissions as well as educational endeavor.
Under Yin's direction, the company has presented its work to live audiences on U.S. and international stages. The company boasts international touring credits, including Schrit_tmacher Festival (Germany), SummerStage in New York City, Jacob's Pillow Dance Festival, New York International Fringe Festival, The Open Door Dance Festival in Iowa City, Iowa, DancenowNYC at Joe's pub and many more. In addition, YYDC has performed at venues such as International Choreographic Competition Hanover, BAM Fisher, Joyce SoHo Theater, Peridance Center, Lincoln Center Rose Hall, New York Live Arts and many others. In addition to performance, the company also re-staged repertories at universities, companies and dance studios around the world.
Yin Yue was recipient of 2021 Harkness Promise Award. This prestigious award recognizes her innovation in choreography and education. She was the winner of Hubbard Street Dance Chicago 2015 International Commissioning Project, winner of the 2015 BalletX Choreographic Fellowship, and winner of Northwest Dance Project's 5th Annual Pretty Creatives International Choreographic Competition in 2013. Through these high-profile successes, Yin has received commissions from all three widely-recognized companies as well as other companies and organizations namely Martha Graham Dance Company, Philadelphia Ballet, Aspen Santa Fe Ballet, Limon Dance Company, Alberta Ballet, Balletto Teatro di Torino, Gibney Dance Company, Peridance Contemporary Dance Company, Whim W'him, Bruce Wood Dance, Ririe Woodbury Dance Company, Boston Dance Theater, 10 Hairy Legs, New Dialect, Backhausdance, Tisch School of The Arts, George Mason University, Rutgers University, Point Park University, West Michigan University and Juilliard School for Dance.
Event Dates
Oh no! You missed this one! Check our calendar for future events.
Virtual Event: DELving into Dance History Asian American Artists
At Zoom.com: Oct 16 - Oct 17