About
This performance took place August 10–14, 2022. Please scroll for more information.
Over the last four decades, Jacob's Pillow has been an artistic home for Hubbard Street Dance Chicago. Founded in 1977 by dancer and choreographer Lou Conte, Hubbard Street Dance Chicago's mission is to bring artists, art and audiences together to enrich, engage, educate and change lives through the experience of dance. The New York Times wrote that Hubbard Street Dance Chicago "ought to bottle itself as a cure for the ills of the era." The relationship between the company and the Pillow has been particularly close, encompassing more than a dozen engagements since 1983, and including an unusual two-week season in 1990.
Since 2021, the company has been led by Artistic Director Linda-Denise Fisher-Harrell, who stepped into the role after a career as a professional dance artist and educator. Fisher-Harrell was a dancer with Hubbard Street for three seasons, then a principal dancer with Alvin Ailey American Dance Theatre, among other notable accomplishments.
This program included As the Wind Blows (choreographed Amy Hall Garner), B/olero (choreographed by Ohad Naharin), and Little Rhapsodies (choreographed by Lar Lubovitch). In addition, Hubbard Street performed Aszure Barton's poignant BUSK, called "nothing short of phenomenal" (WTTW Chicago). Barton is an innovator of form with an impressive career that includes choreographing for Alvin Ailey American Dance Theater, the English National Ballet, and the National Ballet of Canada.
---
EXPLORE HUBBARD STREET DANCE CHICAGO
Watch the Post-Show Talk
This Post-Show Talk features Hubbard Street Dance Chicago's Artistic Director Linda-Denise Fisher-Harrell, Rehearsal Director Jonathan E. Alsberry, and company dancer Jacqueline Burnett in conversation with Scholar-in-Residence Maura Keefe. The talk took place in the Ted Shawn Theatre on August 12, 2022.
Read the program and PillowNotes
In the Press
"These artists have the skills to communicate on many levels, and along with a great sense of humor within "Busk," there is also humanity, and thus compassion, for those hard-working artists, but for their audiences as well." Read more from Janine Parker in the Boston Globe.
Dive into Jacob's Pillow Dance Interactive
This ever-growing collection includes dance videos filmed at Jacob's Pillow from the 1930s to today and new illustrated essays. Explore more on Jacob's Pillow Dance Interactive
WATCH HUBBARD STREET DANCE CHICAGO ON JACOB'S PILLOW DANCE INTERACTIVE:
Event Dates
Oh no! You missed this one! Check our calendar for future events.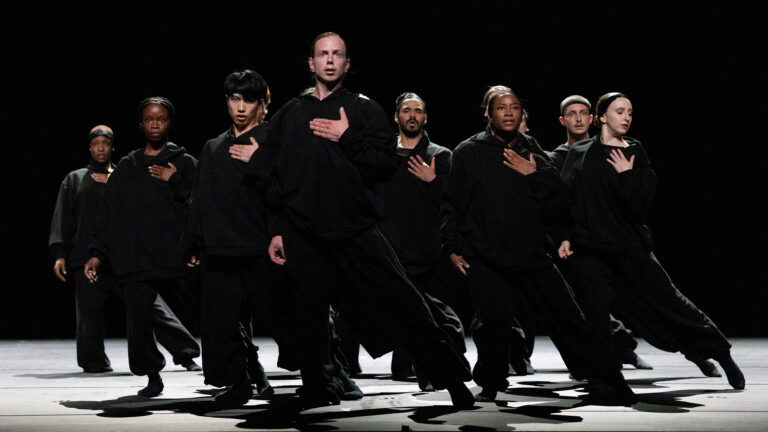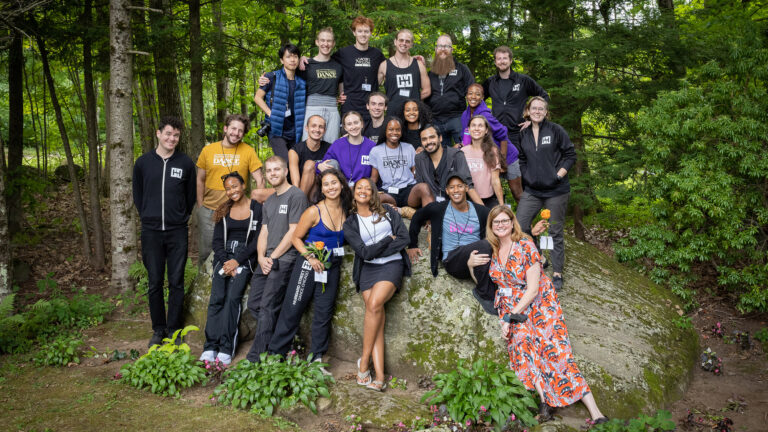 Hubbard Street Dance Chicago
At Ted Shawn Theatre: Aug 10 - Aug 14