In August 2023, The School at Jacob's Pillow warmly welcomed eight choreographers chosen for the 2023 Ann & Weston Hicks Choreography Fellows Program. This program is thoughtfully designed for early to mid-career choreographers of diverse movement traditions, offering them an opportunity to advance their choreographic ideas within an immersive, prestigious, and supportive dance residency in the scenic and historic setting of Jacob's Pillow. The Fellowship is generously underwritten by Ann and Weston Hicks to cover participation costs.
Under the guidance of distinguished directors Dianne McIntyre and Risa Steinberg, the program places a strong emphasis on the process, not the product, allowing the choreographers to freely explore their work through research and experimentation. Nestled at one of the most historic dance sites in the world, participants enjoy a fully immersive dance experience. Beyond the choreographic process, the choreographers have the opportunity to leverage the resources of an international dance organization, including delving into the rich Jacob's Pillow Archives, attending Festival performances, and engaging in artist and scholar-led discussions. This holistic approach empowers the choreographers to refine their artistic voice and craft, receive invaluable career guidance, and cultivate a robust dance network that extends far beyond their time at the Pillow.
This year's choreographers boast an impressive array of achievements, including a Princess Grace Award, an Isadora Duncan Dance Award, commissions from prestigious institutions like the Martha Graham Dance Company and the Alvin Ailey American Dance Theater, as well as having their choreography featured on NBC's "World of Dance." These accolades underscore their emergence as influential forces in the field. Furthermore, as part of the program, each choreographer invites two dancers from their dance communities to join them onsite, resulting in a total of 24 talented artists participating in the program. 
As the 2023 program drew to a close, we asked the eight choreographers to share their thoughts on what made their time at the School at Jacob's Pillow special and the lessons they learned during this transformative experience. You can read their reflections below.
Azuki Umeda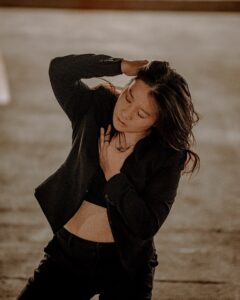 This program has helped me find clarity with the work I would like to create in the near future. Risa and Dianne guided me to gain the confidence I needed and I owe so much to their mentorship. Thank you from the bottom of my heart!
Branndi Lewis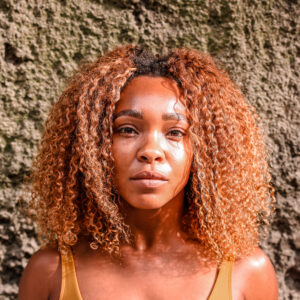 My heart lives in gratitude for The School at Jacob's Pillow and this unforgettable experience it shaped for me. I gained a deeper understanding of how to allow challenge, passion, and intention fuel my art. I am largely indebted to this program, the directors, and our mentors. Thank you will never be enough.
Brian Golden
Jacob's Pillow gave me the opportunity to take time to simply and truly explore one idea at a time. A luxury I have never had before in my career. I am eternally grateful to have had the opportunity to slow down and dive deep into my process.

Christa Smutek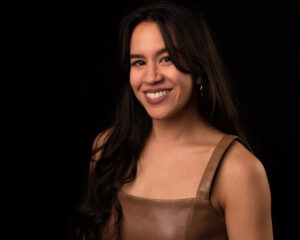 My experience as a Fellow at Jacob's Pillow was the highlight of my year.  It was inspiring to be surrounded by so much talent in a place that is rich in historical relevance.  It is truly a sanctuary for artists.
Mark Caserta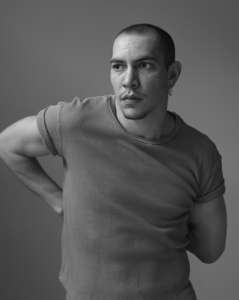 My biggest takeaway from my time at Jacob's Pillow (as a Choreography Fellow) is valuing patience and joy. I decided, going into this creative time, that I would be patient with myself, with my ideas and I feel like we did that… I feel like we really let things sink in, sink into our bodies and minds and seep out through movement and beautiful moments and conversations. And it was all done with joy!

Natasha Adorlee
The Choreographic Program exceeded my expectations and then some. I'm grateful to have shared time with my fellow cohort and been given space to grow, witness, and accept the challenge to deepen my artistry with mentorship and support. I'm very grateful to Jacob's Pillow for this experience.

Savannah Dunn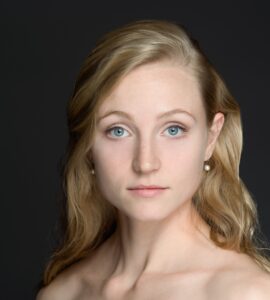 The Hicks Fellowship fundamentally changed how I approach the creative process and opened the floodgates to dozens of new questions. I am so eager to create with this new perspective and grateful for the resources, connections, and learning opportunities offered through the program.

Tristian Griffin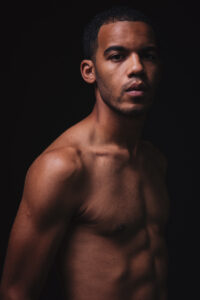 During my time at the Pillow, I learned how to effectively articulate my artistic vision through words, movement, and ideas. The other significant tool I gained was collaboration. By cultivating an open dialogue between the concept, the dancers' perspective (Claude & Josué), program mentors' feedback (Dianne & Risa), and in-depth conversations with the other Fellows.

For an inside look at the activities of the choreographers and dancers during this program, explore our "Pillow Moments," which offer a behind-the-scenes view of our cherished memories.
Written by Angela Ciarochi. Published November 2023.