About
SEASON OPENING GALA | JUNE 15, 2019
A Benefit to Support the Mission of Jacob's Pillow
Start your summer dancing! Join us in celebrating the magic that is Jacob's Pillow and support America's national dance treasure. An evening of exclusive performances, dinner under the stars, live & silent auctions, exhibition openings, and a fabulous, dance-filled After Party.
5pm
Cocktails and hors d'oeuvres on the Great Lawn
Opening of the Dance We Must: Another Look exhibition in Blake's Barn
Performances by Wild Rhythm
Silent Auction: New this year! Auction bidding open at the Season Opening Gala until 10pm. Bid online today.
6:30pm
Performances in the historic Ted Shawn Theatre featuring:
World premiere pièce d'occasion by Trey McIntyre

Bzzz

by 

Caleb Teicher & Company and Chris Celiz
World premiere by Matthew Neenan and performed by dancers of The School at Jacob's Pillow
Annabelle Lopez Ochoa's Symbiotic Twin performed by Oliver Greene-Cramer & Grace Morton of Ballet Austin
Presentation of the 2019 Jacob's Pillow Dance Award to Annabelle Lopez Ochoa
Live Auction & Paddle Raise
Preview of Assemblages by Paul Taylor exhibition
8pm
9pm
---
GALA COMMITTEE CO-CHAIRS
Ellen Gaies & Dan Schrager
Donald G. Cornuet & Stephen M. Weiner*

GALA COMMITTEE
Kyle Abraham* | Deborah & Charles Adelman | Nurit* & Rick Amdur | Sandra Burton* | Yuki Cohen* | Ranny Cooper* & David Smith | Frank* & Monique Cordasco | Brian Cruey & Matthew King | Sarah* & Timothy Eustis | Nancy* & Michael Feller | Nathan Hanford | Joan* & Jim Hunter | Christopher Jones* & Deb McAlister | Amber Ju* | Nancy K. Kalodner* | Jennie A. Kassanoff* & Daniel H. Schulman | Dr. Darius Kohan & Joseph M. Agosta | Mark* & Taryn Leavitt | MaryAlice Mazzara | Wendy A. McCain* | Gov. Deval L. & Diane B. Patrick* | Sienna Patti* & Leonardo Quiles | Claudia Perles* | Eileen* & Robert Rominger | Caren* & Barry Roseman | Diane Rosenthal & Mark Deitch | Hunter K. Runnette & Mark P. VandenBosch | Cory & Tony Schifano | Mark Sena* & Linda Saul-Sena | Marcia Steere & Pelle Wahlstrom | Erica & Donald Stern | Abbie M. Strassler* | John Studzinski* | Adam H. Weinert | Wendy Whelan* & David Michalek | Mark* & Liz Williams | Elaine* & Irving Wolbrom
*Board of Trustees
List as of January 29, 2019
Proceeds from the Jacob's Pillow Gala benefit the Pillow's nonprofit programs including Festival presentations, free community programs, The School at Jacob's Pillow, and more.
Event Dates
Oh no! You missed this one! Check our calendar for future events.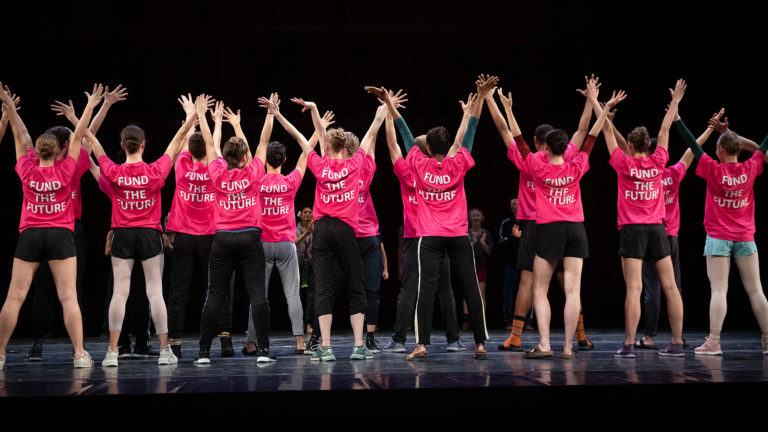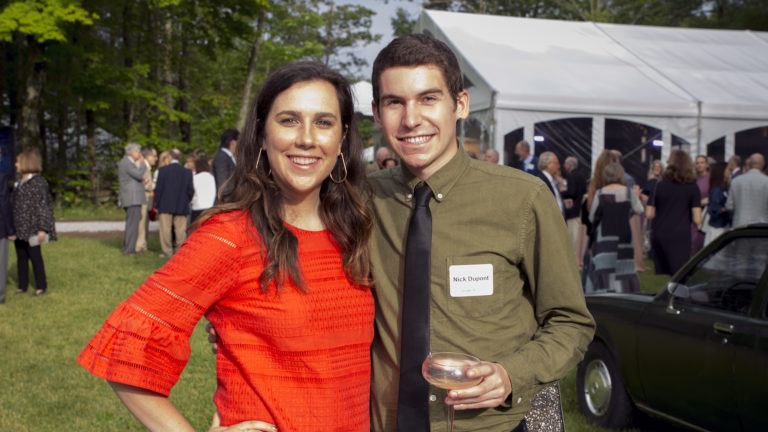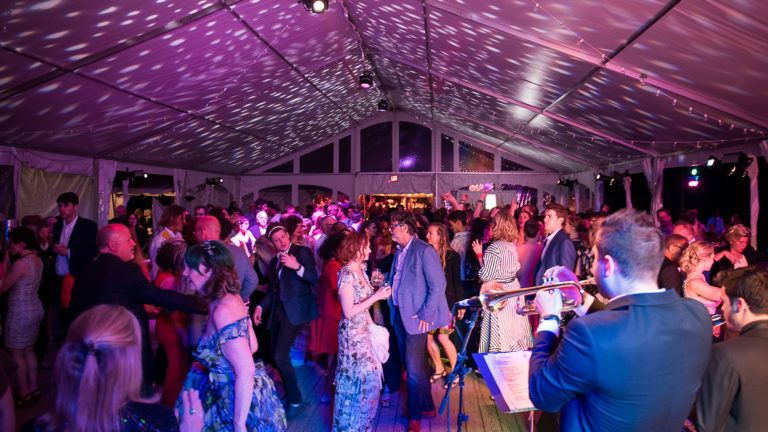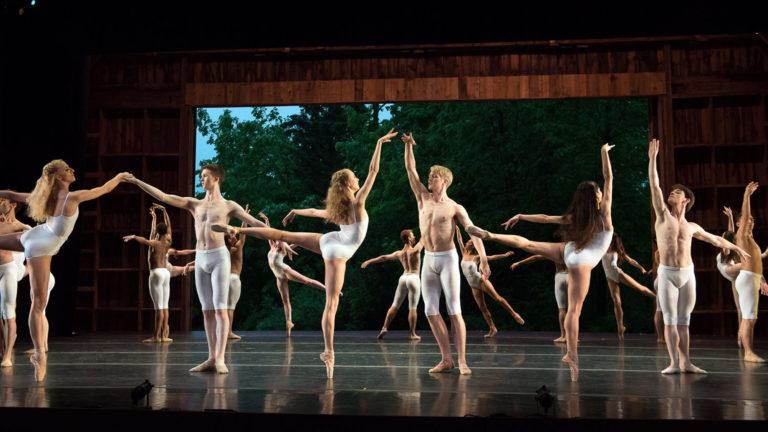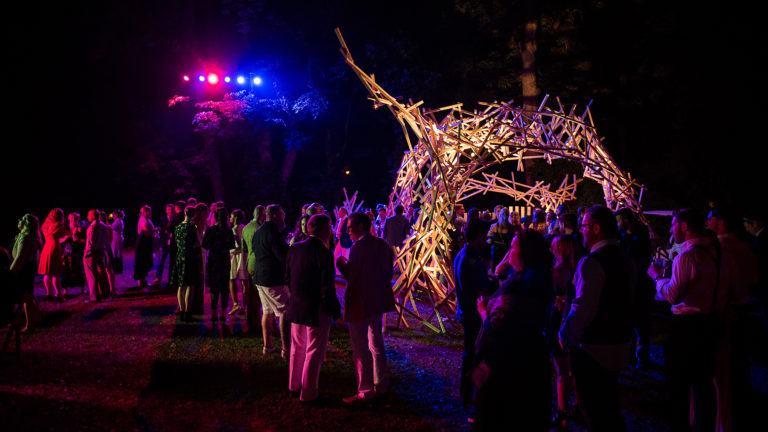 Season Opening Gala
At Jacob's Pillow: Jun 15