About
This performance took place July 14-18, 2021. Scroll for bonus content!
A Festival favorite known for "piercing stereotypes" (The New York Times), Ballet Hispánico is celebrated as the nation's renowned Latinx dance organization and one of America's Cultural Treasures. Under the direction of former Company member, Artistic Director & CEO Eduardo Vilaro, the company is recognized for bringing communities together to celebrate and explore Latino cultures through innovative dance performances, transformative dance training, and enduring community engagement experiences.
Founded in 1970 by National Medal of Arts recipient Tina Ramírez, the organization emerged during the post-civil rights movement on New York's Upper West Side, providing a safe haven for primarily Black and Brown Latinx youth seeking artistic sanctuary during New York City's plight in the 1970s. The need for place, both culturally and artistically, led families to find Ballet Hispánico. The focus on dance as a means to develop working artists, combined with the training, authenticity of voice, and power of representation, fueled the organization's roots and trajectory. With its strong emphasis on dance, achievement, and public presence, the organization has flourished in its three main programs: its Company, School of Dance, and Community Arts Partnerships. The organization serves as a platform for historically omitted and overlooked artists, providing them with increased capacity, voice, and affirmation. Their program celebrated five decades of lush and virtuosic dance, and included:
Jacob's Pillow Dance Award winner Annabelle Lopez Ochoa's Tiburones, a daring and insightful work that addresses the discrimination and stereotypes placed upon Latinx culture
Batucada Fantástica, comprised of three selected solos by Vicente Nebrada
18+1 by Gustavo Ramírez Sansano
Explore Ballet Hispánico
Watch the Post-Show Talk
Ballet Hispánico Artistic Director & CEO Eduardo Vilaro and company members Melissa Verdecia and Paulo Hernandez-Farella, in conversation with Jacob's Pillow Scholar-in-Residence Brian Schaefer.
Read the program and PillowNotes
Performance details begin on page 20.
View all Festival 2021 program books
Dive into Jacob's Pillow Dance Interactive
This ever-growing collection includes dance videos filmed at Jacob's Pillow from the 1930s to today and new illustrated essays. Explore more from Ballet Hispánico on JPDI:
Event Dates
Oh no! You missed this one! Check our calendar for future events.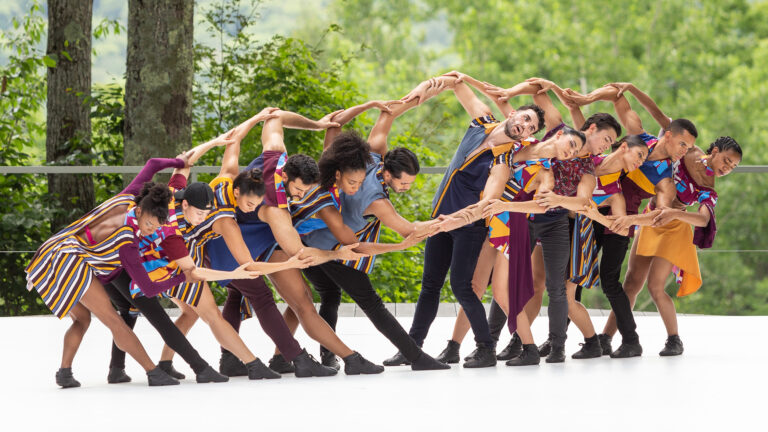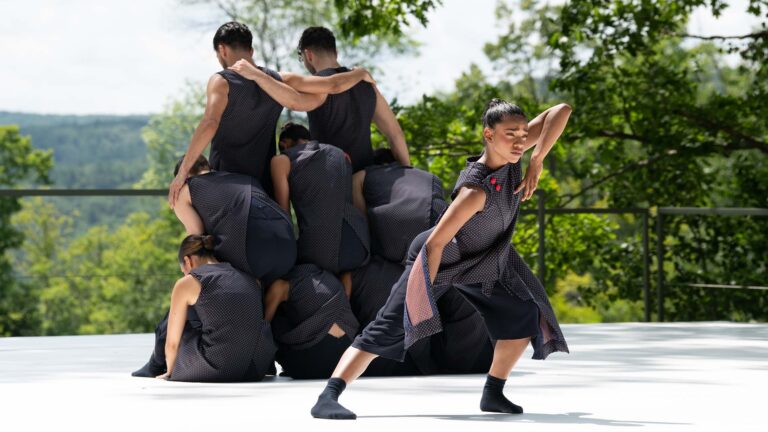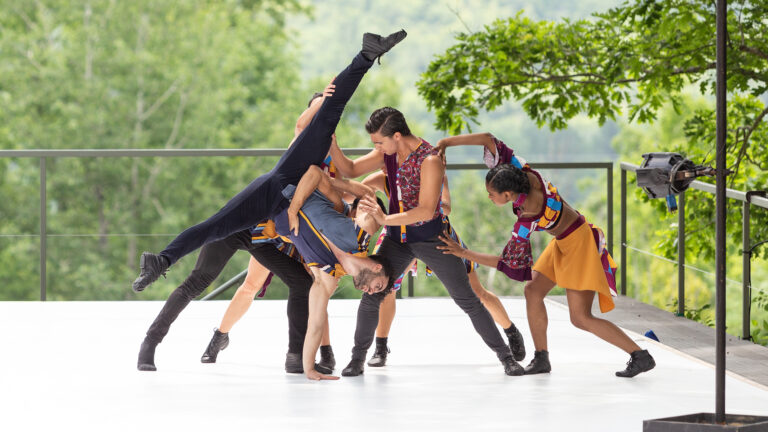 Onsite Event:
Ballet Hispánico
(Leir Stage)
At outdoor Henry J. Leir Stage: Jul 14 - Jul 18