About
This performance took place on July 17, 2021. Scroll for bonus content!
Local Indigenous dancers of the Mashpee Wampanoag, Seneca, Cayuga, and Nipmuc nations came together to highlight the breadth of Indigenous performance traditions within the Eastern Woodland region and its diaspora. Performers included Wampanoag Nation Singers and Dancers, Fresh Water Dancers, Al & Jake George, and more. This event was curated by local Nipmuc elder Larry Spotted Crow Mann and Annawon Weeden of the Mashpee Wampanoag, Narragansett, and Pequot nations.
Jacob's Pillow has engaged with Indigenous peoples and culture since its founding in 1933 and revitalized its commitment to presenting Indigenous dance with a week-long landmark celebration in 2019 titled "The Land on Which We Dance." Since then, this continuation has deepened to seek ways to provide sustained support of Indigenous performance and further explore the history of the land of Jacob's Pillow.
---
In a special partnership with Social Distance Powwow, Jacob's Pillow hosted a Special to highlight Dances of the Eastern Woodland Region, Thursday, July 29 through Saturday, July 31.
This Special—a collective demonstration and audience choice competition—offered a cash prize to four winners among contestants that submited videos showcasing Eastern Blanket Dance, a coming of age dance, and Eastern War Dance, a storytelling dance where dancers emulate gods as they go into battle. The winners were announced Sunday, August 1.
Social Distance Powwow is a movement over 250,000 members strong, created by Co-Founders Dan Simonds, Stephanie Hebert, and Whitney Rencountre in March of 2020 during the COVID-19 pandemic. Visit the Social Distance Powwow Facebook group to learn more.
Explore Eastern Woodland Dances
Read the program

Performance details begin on page 20.
Event Dates
Oh no! You missed this one! Check our calendar for future events.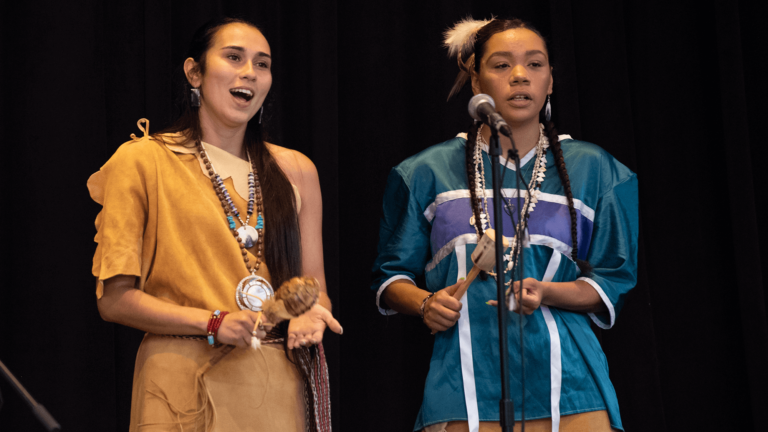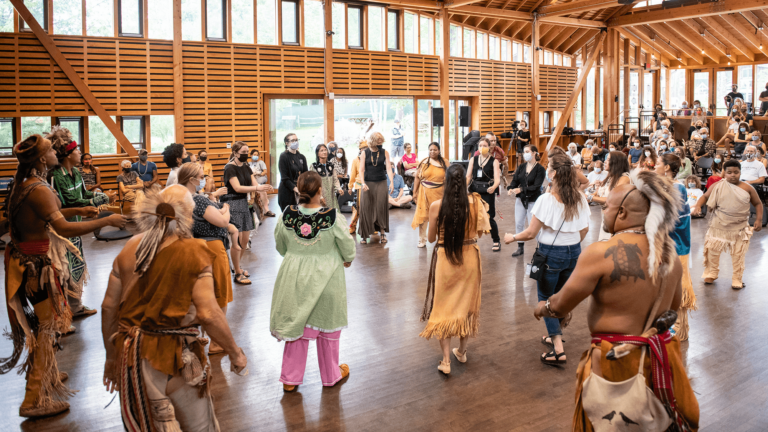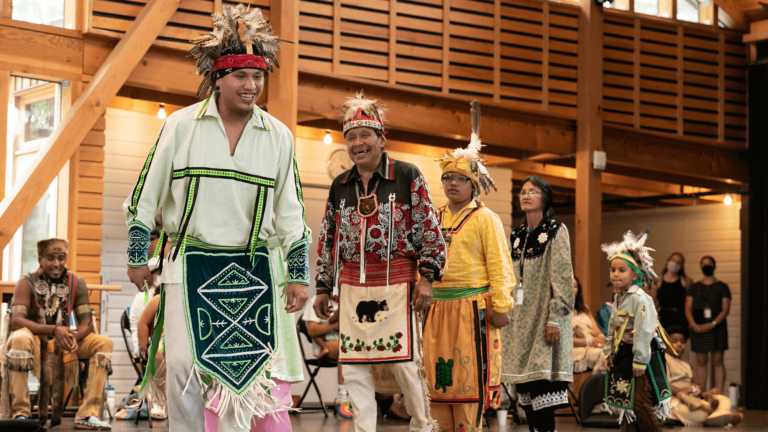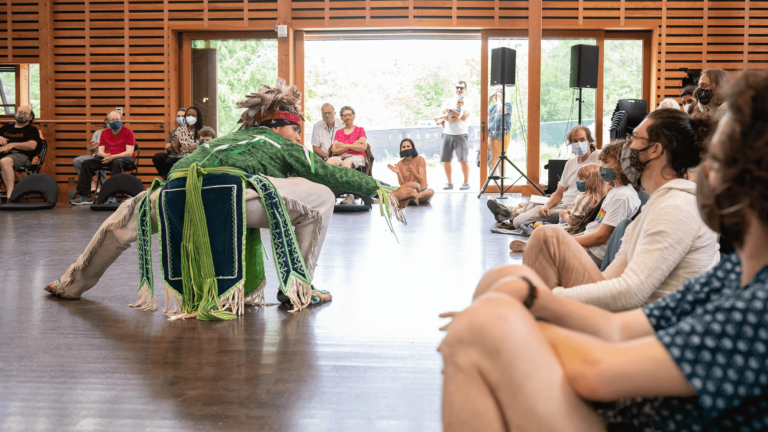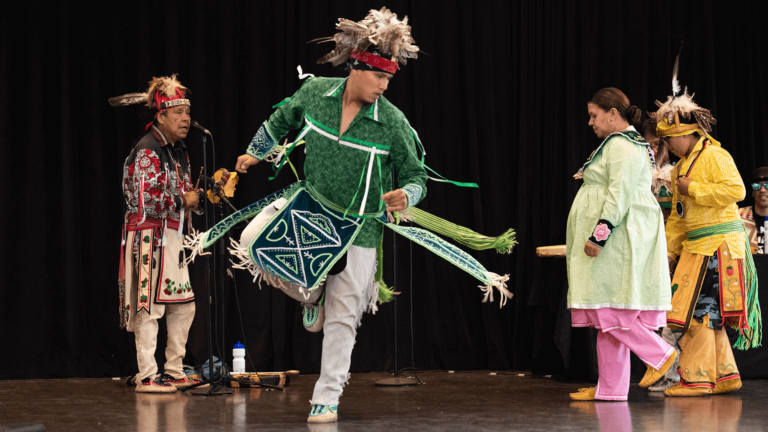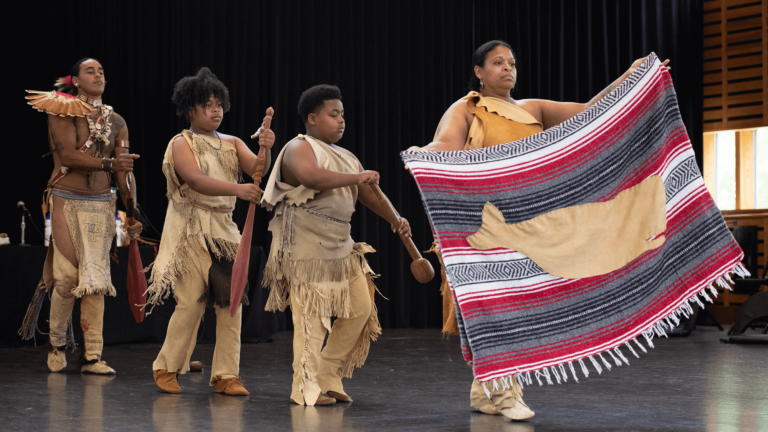 Onsite Event:
Eastern Woodland Dances
(Site-Specific)
At Perles Family Studio: Jul 17 - Jul 17