About
Trisha Brown Dance Company
August 16-19, 2017
Witty, inventive, and free from convention, the prolific choreographer Trisha Brown holds an uncontested legacy as modern dance's "boundary-pusher" (The Wall Street Journal). The program will include a specially curated work for the Pillow's 85th Anniversary Season featuring alumni of Trisha Brown Dance Company, among other works to be announced.
With close Pillow connections dating back more than 35 years, Trisha Brown's accolades include the prestigious National Medal of Arts, a United States Artist Fellow in Dance award, a MacArthur 'Genius' Award, and a New York Dance and Performance ("Bessie") Award for Lifetime Achievement, among countless others.
Related video on Jacob's Pillow Dance Interactive, Trisha Brown Dance Company in Les Yeux et l'âme in 2011
*Programming subject to change.
Event Dates
Oh no! You missed this one! Check our calendar for future events.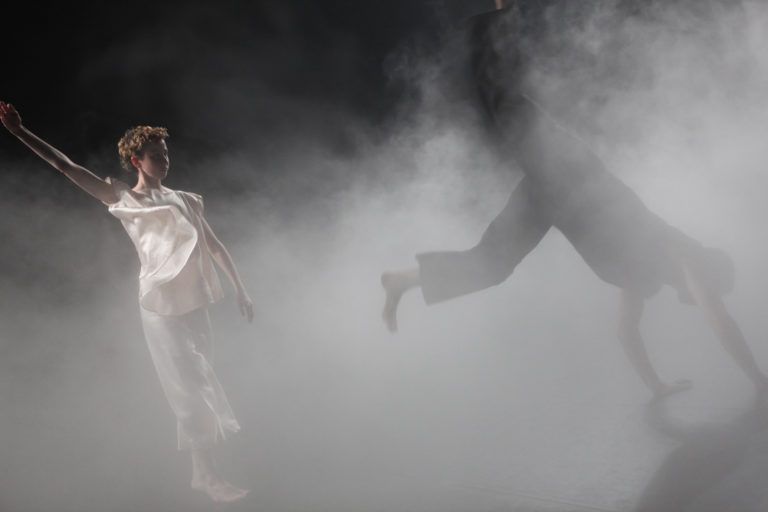 What People Are Saying About Trisha Brown
Trisha Brown is a "boundary-pusher."
The Wall Street Journal
"Some of us only dream about flying; Trisha Brown launches her dreams onto the stage."
The Village Voice
Trisha Brown Dance Company
At Ted Shawn Theatre: Aug 16 - Aug 19