About
Abby Z and the New Utility
Abby Zbikowski makes her Pillow debut with abandoned playground, an adrenaline-inducing sequence of hyper physicality and extreme virtuosity. Creating an intimate setup, nine dancers are pushed to the brink of their capabilities and endurance.
Recipient of the 2017 Juried Bessie Award, Abby Z is highlighted for bold, rhythmic, and high-intensity choreography that draws from tap, hip-hop, West African, postmodern, and a deep-rooted punk aesthetic as primary influences. The New York Times describes abandoned playground as "an onslaught of thwacking arms, emphatic kicks, dizzying spins, swift somersaults, perilous balances and slippery contortions."
---
Programming subject to change.
Event Dates
Wednesday, Jun 26
8:15 PM
Do you want to make meaningful dance experiences accessible to more people and help dance flourish all over the world? Then please make a fully tax-deductible gift to Jacob's Pillow today! Donate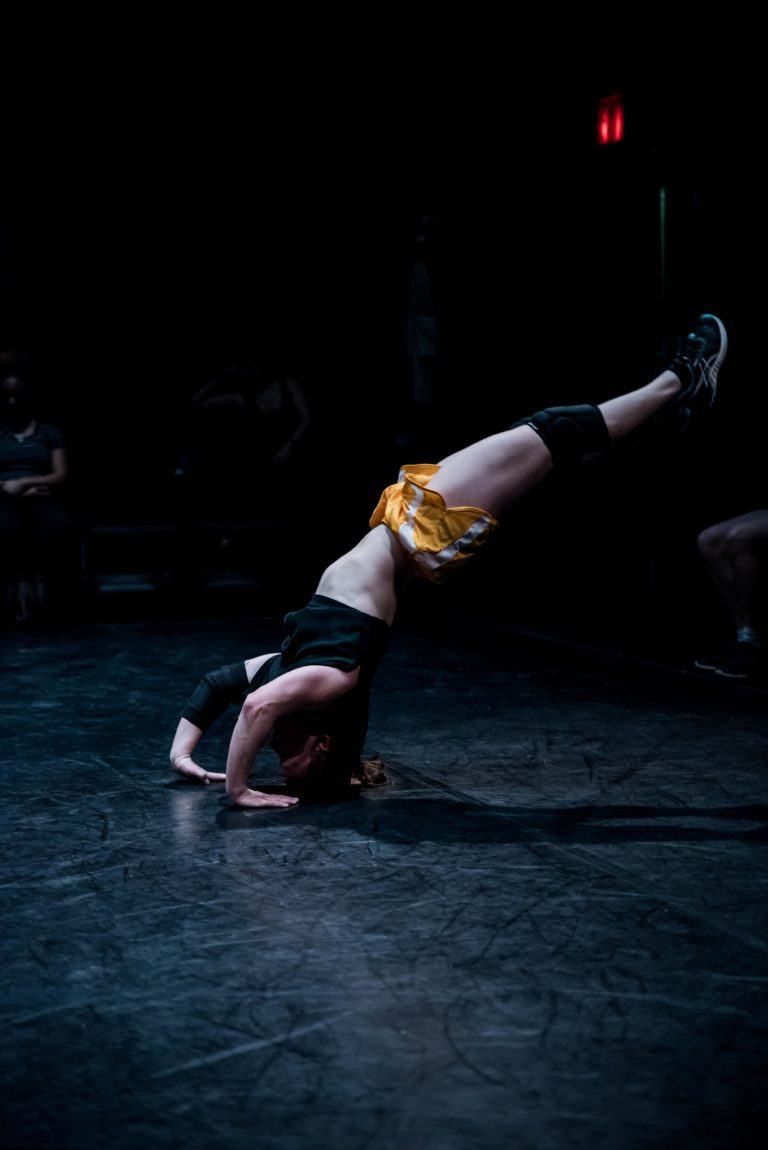 What people are saying about abandoned playground
"an onslaught of thwacking arms, emphatic kicks, dizzying spins, swift somersaults, perilous balances and slippery contortions."  
The New York Times
"When the work débuted, last April, its sweaty intensity caused a stir… This reprise run offers another chance to see what won the young choreographer a Bessie Award"
The New Yorker
"Where dance meets sport"
The New York Times
Abby Z and the New Utility
At Jacob's Pillow: Jun 26 - Jun 30